Samsung signs up to Dolby's AC-4 audio tech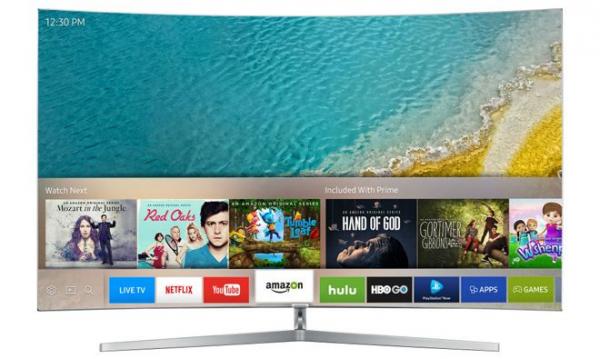 Next-gen codec supports object-based sonics and increased flexibility
Samsung will launch TVs in 2017 that incorporate Dolby's new Dolby AC-4 audio technology.
Described as 'a powerful new audio format' in the Dolby family, AC-4 aims to give broadcasters (including net-based OTT platforms) a tool to deliver next-gen, object-based audio, in addition to flexibility regarding alternate language versions and services for hearing-impaired and visually-impaired audiences.
The compression technology is claimed to offer bandwidth efficiency, and is already adopted by the Digital Video Broadcasting Project (DVB) and 'ready to deploy'. TP Vision, Sony and Vizio have signed up to support the tech.
'As television evolves from 5.1-channel audio to new paradigms that include more personal and immersive experiences, the object-based audio capabilities of Dolby AC-4 will be essential to realizing this next generation of entertainment,' says Dolby.
'With proven experience in creating next-generation experiences for the cinema, mobile, and home with Dolby Atmos, Dolby is well equipped to apply that same proficiency to create the best-quality broadcast audio experience for consumers.'
'The home entertainment landscape is ever-evolving, and we are excited to offer Dolby AC-4 as a next-generation audio solution for our customers,' adds Samsung.