Ruark R7 sound system gets a 2016 revamp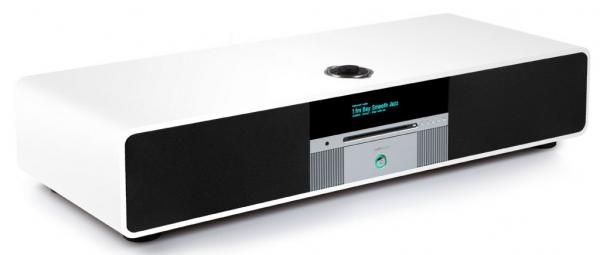 Designer speaker claims improved sonics courtesy of amp and crossover tweaks
Ruark has announced that it has given its multifunctional R7 sound system a sonic tuneup, claiming improvements to stereo imaging and integration. Working to ramp up the audio performance of its 'radiogram', the British audio brand has made tweaks to the crossovers and Class A/B amplifier stage.
'The natural character of R7 is still retained, but the imagery and soundstage has been improved, making the listening experience more realistic and enjoyable,' says Ruark.
The R7, first introduced in 2013, features twin coaxial drivers (with tweeters centrally mounted within 5.5in midbass drivers) backed up by an 8in woofer. The eye-catching 2.1 system features analogue and digital audio inputs (including optical for soundbar use), streaming via apt-X Bluetooth and DLNA, DAB/FM and 'net radio options, plus integrated CD drive.
The asking price is a cool £2,000. Our sister magazine Hi-Fi Choice reviewed the R7 when it first launched. Head here to read the review.