The Reptile: Special Edition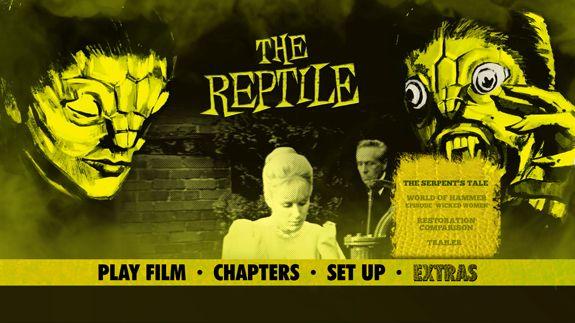 Another slice of vintage Hammer horror is reborn in high-definition...
While Hammer only ever made one werewolf flick (1961's The Curse of the Werewolf), it explored alternate approaches to the same concept in 1964's The Gorgon and this 1966 movie about a woman cursed to turn into a snake-like creature. Filmed back-to-back with The Plague of the Zombies, it's far from Hammer's best. However, like its sibling, The Reptile is well shot and full of interesting subtexts that ensure that it's well worth a watch.
Despite some rather iffy opticals at the top of the film, this restored hi-def release features a luxurious new AVC 1.66:1 1080p transfer that slithers onto your home cinema packed full of detail and swathed in impentrable black levels. Just as pleasing is the remastered LPCM 2.0 mono soundtrack, which is beautifully clear and free from distortion. A 22-min retrospective documentary, the Wicked Women episode of World of Hammer, a restoration comparison and the film's trailer make up the Blu-ray extras. This 'Double Play' release also includes a bonus DVD copy of the movie.
StudioCanal, Region B BD/R2 DVD, £20 Approx, On sale now
HCC VERDICT: 3/5