Queen guitarist Brian May takes 3D to Hell for Halloween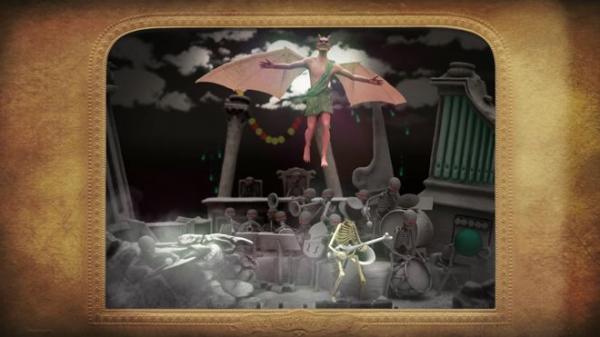 3D isn't dead, it's just gone to hell. So says Queen guitarist Brian May. His new 3D short One Night In Hell has used modern CG techniques to recreate the earliest form of 3D entertainment, and the result has the potential to be a new Halloween staple.
The seven minute animation combines May's long standing interest with stereoscopy with a passion for Diableries stereo cards produced in 19th century France. The result is a sublime celebration of this formative early 3D format and the glorious nightmare imagery of the cards themselves. Depicting a cavorting devil and a cast of comedic skeletons and saucy nymphs, the cards were a sensation in 1860s Paris, where they were viewed on ornate stereoscope machines. The short is based on just several of the cards, and tells the story of one skeleton's induction into Satan's Infernal Orchestra.
Produced in association with May's The London Stereoscopic Company, and directed by Jason Jameson and James Hall, the feature remains true to the graphical style of the original cards with 2D and 3D animation techniques. The score is provided May himself, and blends the 1812 Overture with We Will Rock You. It's been mixed in Dolby Atmos.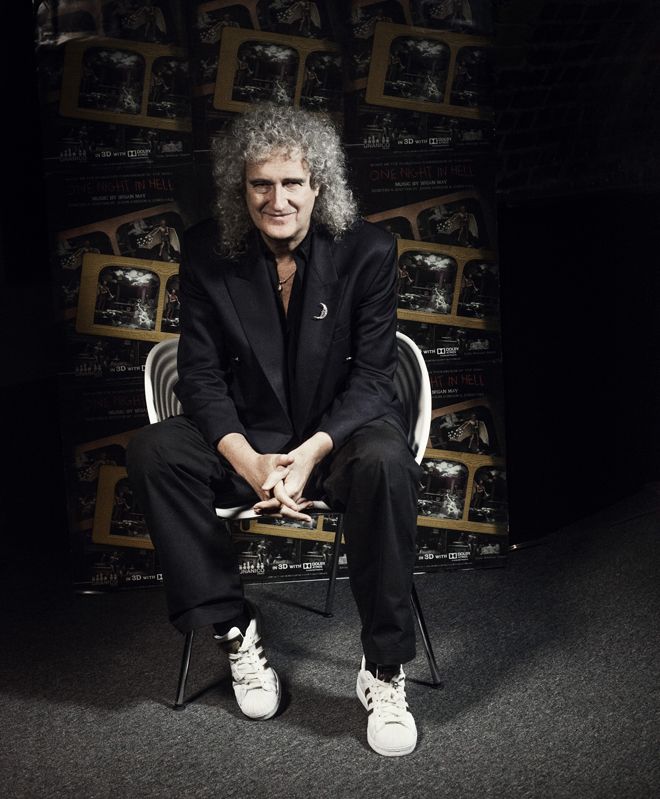 May says the team behind the film are exploring ways to delve deeper into the world of Diableries. 'We're looking at turning this into a longer form movie, because there are so many other stories to tell,' he says. May exclusively told HCC that his love of Diableries, born of a chance flea-market discovery of a card when he was a student, has been driven both by the stylised imagery they contain and the stereoscope technology itself. 'This really is the purest form of 3D," he says. The London Stereoscopic Company sells a plastic viewer, called the Owl Stereoscope (pictured below), designed by May, along with reproductions of the cards, for those that want to recreate the original experience.
One Night in Hell will be screened on both Sky Arts and Sky 3D (the version to watch), from Friday October 31, and looks likely to be a reoccurring treat on the channel, which has broadcast exclusivity on the short. One Night in Hell is also available on iTunes.
For more on the extraordinary world of Diableries, look out for the hardback book Diableries: Stereoscopic Adventures in Hell, priced £40.