Quartet review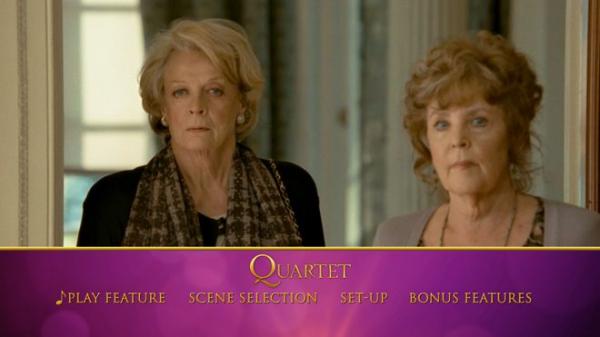 Dustin Hoffman's lyrical directorial debut offers up some golden oldies on Blu-ray....
Considering that the first time I ever encountered Quartet was seeing it mentioned on the back pages of the daily newspapers, where the main actors were advertising chair lifts and retirement complexes, I had to wonder if this latest film aimed at an older audience was really for me (while I may be a grandmother, I like to think there's still a very long way to go before I even contemplate the need for mechanical assistance in getting up a flight of stairs).
Anyway, having finally given in to Team HCC's persistent pestering to proffer a slightly more *ahem* age-appropriate verdict on Quartet, the answer is a definite 'Yes'.
The opening sequence introduces us to Beecham House, a 'home for retired musicians' in the beautiful English countryside. Here we meet the irrepressible Wilf (Billy Connolly) - who starts his day by asking a waitress 'Voulez-vous a little rumpy-pumpy' before continuing his flirtations with Dr. Cogan (Sheridan Smith) - and his fellow former opera singers Reg (Tom Courtenay) and Cissy (Pauline Collins).
Despite the looming spectre of a fund-raising musical gala and arguments about marmalade versus apricot jam, life at Beecham House moves at a pretty sedate pace for our heroes until the arrival of new resident Jean (Dane Maggie Smith). Once a former opera star, Jean naturally struggles to come to terms with her reduced circumstances and - to throw an even bigger spanner in the works - it turns out that 40 years ago she was married to Reg for all of nine hours. Which, understandably, makes Cissy's suggestion that the four of them should all sing together at the gala to save Beecham House an even more complicated feat to pull off than you may have already expected.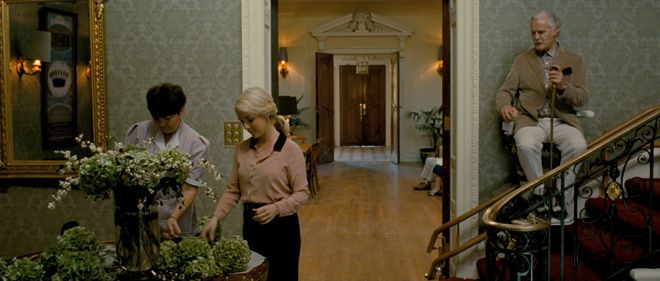 Quartet is a truly delightful film and Dustin Hoffman (making his directorial debut) deserves full marks for giving us such a happy story in the most British of settings, without resorting to overt sentimentality. The main cast also give it their all. Billy Connolly taps into the genuine emotional depth beneath Wilf's outrageous behavior, Pauline Collins is utterly believable in her portrayal of a woman in the early stages of dementia, and Maggie Smith remains a consummate actress - and it's worth watching the film just to see her say 'F**k off'! It's also a joy to see Tom Courtenay, now 75, still looking every bit as good as he did in his early films and showing what a great actor he is through his slow and subtle performance as Reg.
As much fun as the main cast are though, you'll get even more out of Quartet if you keep an eye on the backgrounds and the musicians populating them - especially whenever it involves the abusive, kaftan-wearing Michael Gambon trying to oversee their rehearsals for 'his' gala. And make sure that you stick around for the end credits for even more information about the featured performers.
So the only thing left to say is that, having recently joined a choir myself, I wonder where Beecham House is and how I can go about getting my name on the waiting list?
Picture: Shot on 35mm film, Quartet arrives on Blu-ray with a very attractive AVC 2.35:1 1080p encode. Fine grain is expertly resolved, as are the soft hues that make up the film's autumnal colour palette. The most striking aspect however is the fine detail present throughout - even if it does do a rather unflattering job of highlighting every single line and wrinkle on the faces of the film's aged cast.
Picture rating: 4/5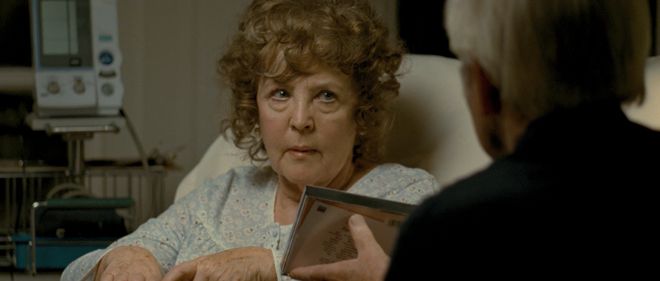 Audio: The one aspect of this disc that does disappoint somewhat is the DTS-HD Master Audio 5.1 soundtrack. Don't get me wrong; it does everything it sets out to do splendidly - particularly when it comes to dialogue and musical tonality. However, very little of the audio is ever allowed to escape from the confines of the front of the soundfield, limiting the scope of the mix and definitely missing a trick when it comes to its handling of all of the music in the film.
Audio rating: 3/5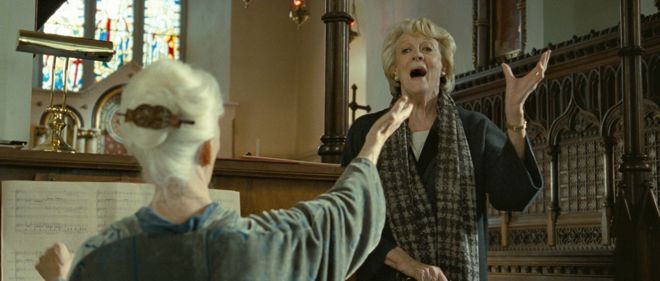 Extras: Things get off to a very enjoyable start with Dustin Hoffman's audio commentary, where the director chats about the experience of making the film while also offering up plenty of amusing anecdotes about the cast. And it's a good thing that the commentary is so informative, because the Blu-ray's five behind-the-scenes featurettes (Making of, Dustin, Salsa, Stairlift and The Story) are so brief that they barely have time to get started exploring their subject matter before they come to an end.
Also included on the disc is a 50-minute collection of 'extended interviews' with Dustin Hoffman, Billy Connolly, Tom Courtenay, Maggie Smith, Michael Gambon, Sheridan Smith, Dame Gwyneth Jones, Pauline Collins, casting director Lucy Bevan, Andrew Sachs, Eline Powell, Trevor Peackcock & David Ryall, Graeme Scott, Ita Herbert, John Heley & John Georgiadis, composer David Marianelli, writer Sir Ronald Harwood and producer Finola Dwyer.
If that's still not enough to satisfy, there's also an 11 minute outtake reel, 10 deleted scenes and the theatrical trailer. And, best of all, every single video extra is presented in high-definition.
Extras rating: 3/5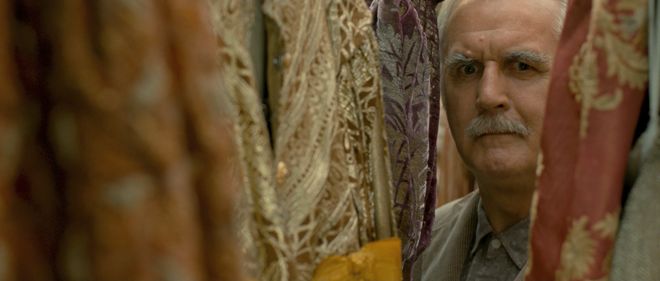 We say: Quartet is an enjoyable hi-def experience for older film fans an those of you simply looking to take a break from the usual blood-and-thunder blockbusters
Quartet, EntertainmentOne, Region B BD, £20 Approx
HCC VERDICT: 4/5