Pure Avalon 300R 1TB review
Pure's debut PVR is glossier than a glazed donut. But is there more to this box than fancy graphics?
Can Pure shake up the Freeview HD digital TV recorder business in the same way it rocked the sedate world of digital radios? On the evidence of this highly-polished punt, it's in with a good shout. The Avalon 300R Connect offers a surprisingly fresh user experience, combing copious connectivity with forward-thinking functionality.
There are two versions of the 300R Connect available. A 500GB model, which retails for £300, and the £350 1TB beast featured here. The former typically records around 300 hours of standard-definition material or 125 hours of HD. The latter has the capacity for over 600 hours of SD, or 250 hours of hi-def.
Well connected
The box itself is anonymously slim, standing a mere 44mm tall. There's no on-body display, just a honking big Pure logo (perhaps too large if truth be told) placed dead centre. This is flanked by an illuminated green/red power button and a USB port, hidden behind a cap.
The rear of the recorder offers an Ethernet connection and secondary USB, plus analogue stereo phonos, optical digital and coaxial digital audio outputs plus RF aerial loop-through. Strikingly, it also features an integrated four-input HDMI switch. That pretty much takes care of any HD kit congestion you may be suffering in one fell swoop. No wired network connection available in your viewing room? No worries, Wi-Fi is also onboard.
The Avalon's initial setup procedure is slick and intuitive. The recorder races through available channels and sorts them accordingly; network configuration is similarly painless. Beware the eco setting in the Power Management menus, though, which disables the aerial loop-through when the deck goes into Standby. This is on by default, and while it may save you miniscule amounts of electricity over the course of a year, it'll frustrate the heck out of family members unable to fathom why the telly loses its channels when the PVR goes to sleep.
Fancy graphics
The Avalon's most obvious selling point is its HD user interface. This front-end has been developed by Pure parent Imagination Technologies' PowerVR graphics division, and it's an honest to goodness head-turner. Settings, recordings, on-demand and HDMI input selection are all accessed via 3D tiles that animate as you browse. Channel changes are a symphony of fades and dissolves, while programme info cartwheels back and forth. It's all quite dizzying. 'If you look inside the box you'll find an Intel CE4150 chipset; it's this that delivers the nice, cool UI stuff,' says Pure's director of marketing, Colin Crawford.
Rather ingeniously, the PVR also integrates with Pure Connect, the brand's audio entertainment and subscription platform. Grab an account and you can log in for access to internet radio services, podcasts and the brand's Pure Music subscription and download services. The implementation is currently in beta – and it shows. Operationally, I found it a little clunky and slow, but the promise is definitely there. This is clearly a work in progress, but worth keeping any eye on.
The Avalon 300R Connect is also DLNA compliant and knows how to behave when on a local network or confronted with local storage. The PVR sniffed out UPnP media servers on my LAN and played ball with a wide assortment of codecs and containers. Video support covers MKV, AVI, MOV and assorted MPEG flavours, while audio compatibility extends to MP3, FLAC, WMA, WAV, AAC and M4a. Yet, oddly, the Avalon doesn't have the good grace to present album art when it's available, which seems a missed opportunity given just how graphical an experience the recorder offers. Instead, you simply get a black screen with track names displayed. The deck also presents JPEGs, but there currently is no provision to import these, or MP3s for that matter, onto the HDD for a more jukebox-like experience.
Still catching-up
One area where it could be argued that the Avalon is underserved is on-demand and catch-up. Currently there are only BBC iPlayer and YouTube clients available, although these are the latest HTML5-based iterations of each. Both prove fast to load, and look sharper than Beckham in his Sunday best. However, compared to what's on offer from YouView, this paucity of IPTV makes the 300R look a tad undernourished. The company says that it is planning to add more services going forward, so the situation is best thought of as fluid. A wider range of mainstream catch-up Players and Netflix would be a welcome upgrade.
General usability is high. Once in the library you can edit your recordings, trimming excess fluff from the start or finish. Edited versions are then re-saved to the hard drive. While this may ultimately seem a waste of time on a PVR, Pure is planning to offer an export option for SD content should you want to shift material off the box and onto a USB stick for playback elsewhere. The titles of recordings can also be changed.
Recorded picture quality is excellent. HD looks extremely sharp, with fine detail and texture aplenty. The 300R upscales SD content to 1080p, and doesn't seemingly impart any artefacts of its own.
One key aspect of any Freeview PVR that can easily be overlooked is its ability to deliver genuine 5.1 surround. Thanks to a quirk in the Freeview broadcast standard, PVR makers need to crowbar some middleware into their boxes in order to deliver multichannel PCM over HDMI and digital audio. A surprisingly high number of boxes have failed in this basic requirement over the years. But the Avalon doesn't miss a beat. It outputs crisp immersive 5.1 over HDMI (when the broadcaster provides it, of course), making it absolutely appropriate for home theatre usage. A timeshifted HD transmission of Alien Vs Predator: Requiem was delivered in popcorn-pleasing 5.1 clarity.
The deck's onscreen graphical flourishes are many and varied. I particularly like how once you select a channel, the info slate fades in and out, revealing how far into the programme you currently are, if it has a multichannel soundtrack, and so on. You can also superimpose a channel list for quick navigation. This graphical prowess makes the 300R a very intuitive recorder for casual users. Recordings can be pre-planned via the programme guide, or captured live using the One Touch Record facility. While hitting the Rec button on the remote is the simplest option, you can also elect to manually set the time.
The EPG itself is standard issue. An eight-day affair, it offers a live TV window when browsing but only six channels are displayed on a page; navigating these is a bit tortuous. If you can't find what you want there's a Search facility. Search terms can consist of a programme name or genre. If you find what you want, you can record direct from this search screen.
A cut above
The Avalon 300R Connect is arguably the most exciting Freeview HD PVR I've seen since the launch of YouView. Rather than jump the retrospective 7-day EPG catch-up bandwagon, the brand has brought something altogether different to the table, and I approve. While YouView cocks a snoot at the wider multimedia world, the 300R Connect positively embraces it, with excellent file playback, plus access to 'net radio and assorted audio services. The user experience is also a cut above, thanks to those delicious PowerVR-powered graphics. Ultimately, this is a TV recorder with a rock 'n' roll heart. And, pop pickers, I rate it a hit.

---
HCC VERDICT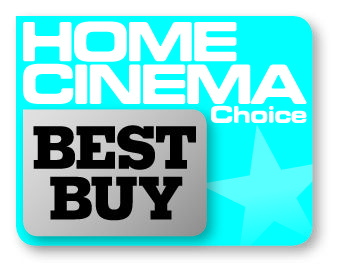 Pure Avalon 300R 1TB
Price: £350 approx
www.pure.com
Highs: Beautiful graphical interface; excellent sound and vision performance; soid file support; HDMI input switching
Lows: Limited on-demand/catch-up services; Pure Connect integration needs some fettling
Performance: 4.5/5
Design: 4/5
Features: 4.5/5
Overall: 4.5/5