Pioneer announces trio of affordable AV receivers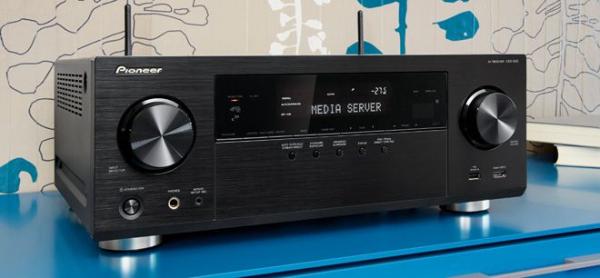 Sub-£600 power-pushers offer 4K futureproofing, Wi-Fi and Bluetooth
Pioneer has unwrapped the first of its 2015 AV receiver lineup, launching a trio of new models that offer fan-pleasing features at tempting prices.
The new models are the 5.2-channel VSX-830, and 7.2-channel VSX-930 and VSX-1130. All include HDCP 2.2-compliant HDMI 2.0 connectivity, making them suitable for use with a 4K display and future 4K source hardware, plus built-in Wi-Fi and built-in Bluetooth.
The two seven-channel models will naturally be where home cinema hedz turn their focus. Both the £499 VSX-930 and £599 VSX-1130 offer Dolby Atmos support and the PRO iteration of Pioneer's MCACC setup/EQ system to fettle the 3D multichannel performance.
'We're excited to expand our Dolby Atmos family of products to allow more consumers to enjoy this new immersive home theater experience,' says the company.
Other features shared by the trio are subwoofer EQ, 4K/Ultra HD upscaling and passthrough at up to 60fps, 4:4:4 colour support, DLNA networking, Spotify Connect and Apple AirPlay suppport, and hi-res audio compatibility (including AIFF, WAV, FLAC, DSD (5.6 MHz for VSX-930 and VSX-1130 and 2.8 MHz for VSX-830) and ALAC.
The VSX-930 and VSX-1130 also feature support for multichannel FLAC and WAV files, and ultilise a higher-spec SABRE ES9006S 192kHz/24-bit DAC.
The VSX-830 is available now priced at £399; the other models will follow shortly.