Pioneer announces SE-Master 1 flagship headphones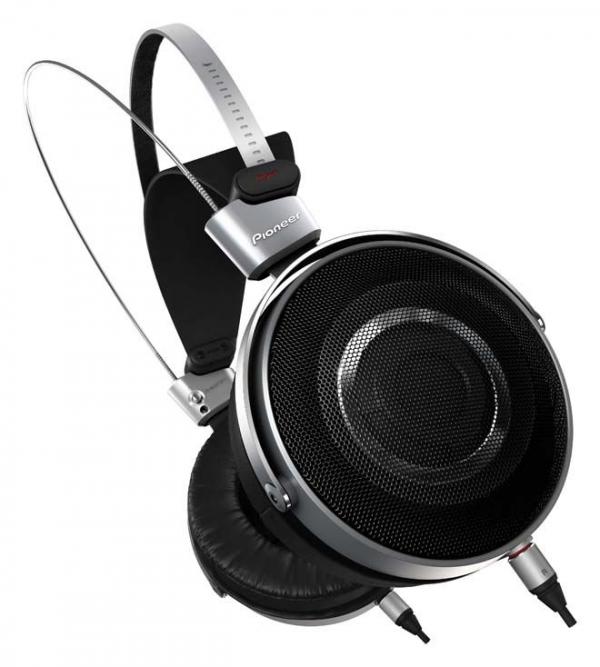 Premium cans will set you back £1,700
Pioneer will launch its new SE-MASTER1 headphones in the UK this June. Described as the Japanese company's 'most revolutionary headphones to date', they will arrive with a price tag of £1,700 and hope to appeal to well-heeled audiophiles.
The SE-MASTER1s are the result of more than five years of development involving Pioneer's 'very best engineers'. Newly-designed 50mm aluminium drive units, with a PCC (Parker Ceramic Coating) surface treatment, claim a frequency response of a lowly 5Hz all the way up to 85kHz, and a sensitivity of 94dB. Other sonic engineering tricks includes a rigid, low-resonance housing, with an anti-vibration floating structure/basket system.
Tuning has been undertaken at AIR Studios in London; indeed the SE-MASTER1s have been named AIR Studios Monitor Reference Headphones.
Each pair is handmade in Pioneer's Tendo factory in Japan, and will be engraved with its own unique serial number, presumably so you won't walk off with someone else's set after a party.
The deisgn of the SE-MASTER1 screams techie luxury. The headband and frame parts use a super duralumin alloy for a light fit, while the soft covered ear-pads employ two thicknesses of memory foam to cocoon your lug-holes. The head cushion can be adjusted to 14 different positions, and detachable presure rods allow musos to adjust headband tension.
'To say that we are proud to present these reference grade headphones to the world is truly an understatement,' says Geoff Loveday, Product Executive at Pioneer. 'In the pursuit of an enriched musical experience, we designed and engineered these headphones with a focus on technical supremacy and purity in sound and design. We poured our advanced technological know-how into every step of the journey so your headphones deliver excellence without compromise.'
If you fancy a pair, get in quick. We've been told numbers will be 'extremely' limited.