Philips announces Android-powered Smart TVs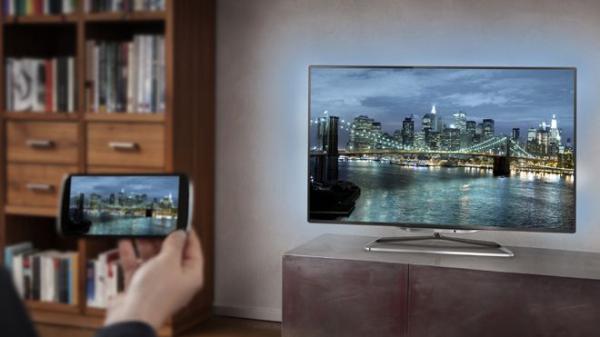 Quad-core processing plus Google Play Store equals bigscreen gaming fun
Telly giant Philips has announced today at CES 2014 that it will unleash Android-powered Smart TVs later in the year, with the brand hoping that the combination of the Android operating system, access to the Google Play Store and a new quad-core chip will deliver a best-in-class bigscreen multimedia experience.
The first Philips Android models will launch in Europe and Russia, and will sit at the higher-end of the company's stable. Yet Maarten de Vries, CEO of parent company TP Vision says that the majority of Philips Smart TVs will be Android-equipped by 2015: 'We expect that consumer appreciation and take-up will rapidly grow,'
With Android currently the leading OS in the smart device market, its implementation within a Smart TV sphere would seem to make sense, and Philips believes that it will lead to a fluent user experience and improved content.
'Philips TVs featuring Android will further expand the already large app offering on the Philips Smart TV portal. They will combine access to the outstanding selection of Android apps available in Google Play Store with the existing Smart TV apps, including video on demand, catch-up TV, Electronic Program Guide EPG, and music streaming.'
While this Google tie-in could be a much needed shot in the arm for Philips as it battles to match the net-connected offerings from the likes of Samsung, LG and Panasonic, we expect other brands to announce Smart TV upgrades over the course of CES.