Panasonic grabs Freetime service to power catchup on Smart TVs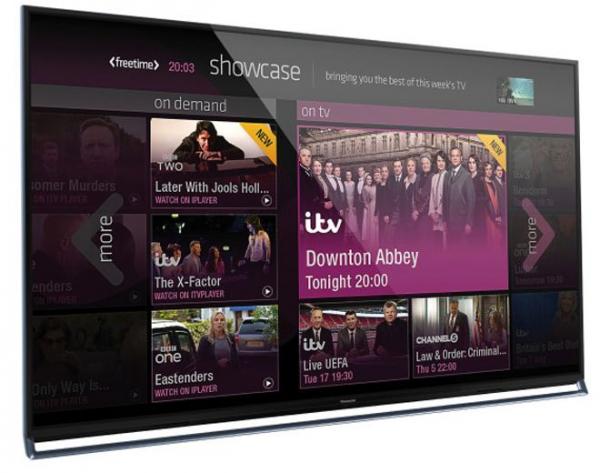 Freesat and Freeview sets to offer rollback EPG
Panasonic has scored a hit in the Smart TV war by adding Freesat's Freetime service to its Smart TV platform, ushering in catchup TV from BBC iPlayer, ITV Player 4oD and Demand 5 on some of its 2014 connected sets.
The move means it now matches LED TV rival Samsung in terms of major catchup services, and nor is it limited to its Freesat models – screens with Freeview tuners get the tech, too.
Since its launch in late 2012, Freetime has grown rapidly, and now lurks in 40% of all Freesat set-top boxes sold. The platform offers a rollback EPG, letting telly addicts scan back to see what they may have missed and then selecting to view straight from there. On-demand player apps are also provided, as is the Showcase recommendation service.
Says Craig Cunningham, Panasonic's TV Product Manager, said: 'We've had a long-standing relationship with Freesat and I'm really excited that we are the first manufacturer to have the Freetime service on our TVs.
'Research tells us that when it comes to smart TVs consumers want three things: the best content available, ease of use and flexibility. The Freetime service delivers on all of these aspects and more and when combined with our heritage in picture quality it's a great combination.'
Adds Emma Scott, Freesat's Managing Director: 'Panasonic was the first manufacturer to launch IDTVs with Freesat built in, so the deal for Freetime is a natural and exciting evolution of our partnership.'