Oblivion Island: Huraka & the Magic Mirror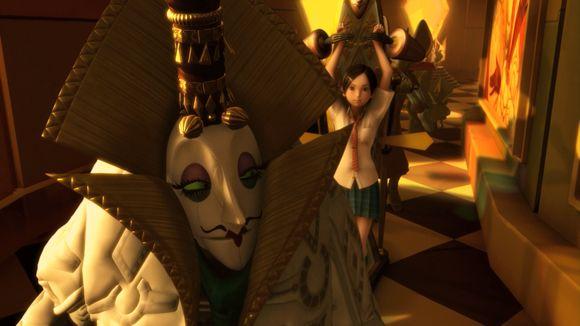 Mirror mirror on the wall, is this the best Japanese CG animation of them all?
Any adults hoping for some Studio Ghibli-style thrills from this CG-animated 'toon made to celebrate Fuji Television's 50th anniversary are bang out of luck. While it borrows familiar story elements from Miyazaki's output, it's aimed squarely at kids and offers little in the way of real emotional heft to engage older viewers. The Blu-ray disc itself is another story, delivering a pristine AVC 1.78:1 1080p encode, lively DTS-HD MA 5.1 audio (in both Japanese and English incarnations) and a boatload of Japanese promotional supplements.
Manga Entertainment, Region B BD/R2 DVD, £25 Approx, On sale now
HCC VERDICT: 2.5/5