New Bronze speaker series launched by Monitor Audio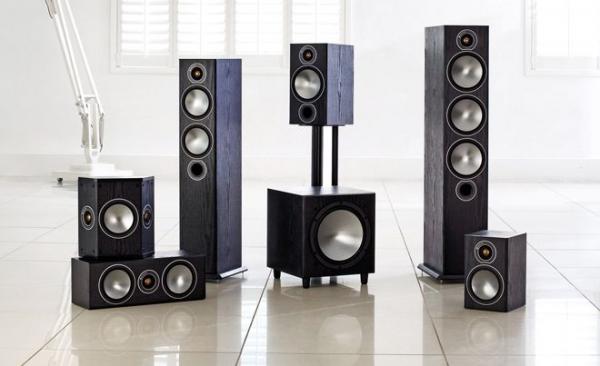 Redefined Bronze sets the standard for speaker quality and value, says Brit brand
Monitor Audio is releasing a new Bronze series of speakers aimed at both home cinema and hi-fi fans.
The new range incorporates seven models, sporting a new generation of C-CAM drivers and higher-quality cabinets over the previous Bronze BX predecessors. Available finishes are Black Oak, Walnut, Rosemah and White Ash.
The models are two bookshelf speakers (Bronze One and Two); two floorstanders (Bronze Five and Six), and the Bronze Centre, Bronze FX and Bronze W10 subwoofer. Maybe Bronze Four got lost in the post...
'Drawing on our flagship technologies we've over-engineered the acoustic design to deliver lower distortion and a wider response from seven beautifully matched, deceptively slender designs,' says the UK marque. Proprietary bass and mid drivers utilise a new 'dished' C-CAM cone, which claims to be rigid and efficient while less prone to break-up under high drive conditions. Meanwhile, high-frequency response is rated at an 'ultra-sonic' 30kHz, courtesy of new 25mm C-CAM gold dome tweeters.
ALSO READ: Monitor Audio Silver 6AV12 review
ALSO READ: Gold series revamp from Monitor Audio
The speaker enclosures are ported by the HiVe tech borrowed from Monitor Audio's Gold range of speakers, using rifled port grooves to quicken air flow in and out of the speakers.
Film fans will have an eye on the Bronze FX, a wall-mounted surround speaker that offers both dipole and bipole operation, and uses a single 5.5in midbass driver on its front, flanked by tweeters mounted on the angled side panels. The speaker is designed for both side- and rear-wall use, offering a widely dispersed immersive soundfield.
Pricing for the new Monitor Audio Bronze speakers are as follows: Bronze One, £230 pair; Bronze Two, £280 pair; Bronze Five, £560 pair; Bronze Six, £700 pair; Bronze Centre, £160 Bronze FX, £280; Bronze W10, £500. All should be available from June.