Monitor Audio revamps high-end Gold speaker range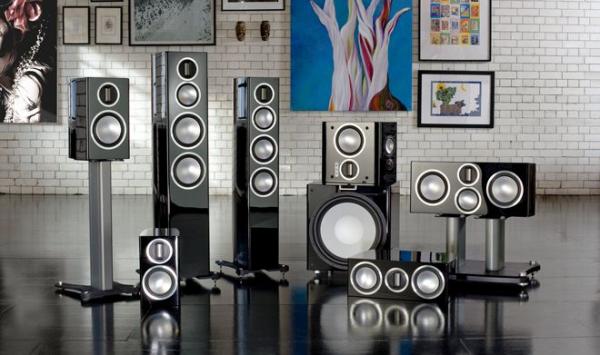 Lineup includes subwoofer, centre and bipole models for home cinema setups
Monitor Audio has taken its HCC award-winning Gold Series speaker line back to the drawing board, made 'significant design upgrades', and is prepping for a February launch of a new eight-strong range.
The new line is dubbed Gold, and will replace the previous Gold GX range.
For the new Gold models, the speaker corp has made a trio of enhancements while retaining the GX form factor. These are an 'evolution' of the C-CAM bass cone employed by the Gold GR and Gold GS predecessors; tighter production tolerances for the advanced C-CAM ribbon tweeter, and a retweaked grille design.
Monitor Audio hopes Gold will appeal to both stereo music lovers and home cinema enthusiasts. The eight new models comprise floorstanders (Gold 200 and Gold 300), standmounts (Gold 50 and Gold 100), centre speakers (Gold C150 and Gold C350), the Gold FX monopole/bipole surround speaker and the Gold W15 subwoofer. The latter is described as a 'state-of-the-art' design, employing a 15in bass driver with 1.5in excursion, a 650W DSP amplifier, and a mic-assisted room correction system dubbed LEO (Listening Environment Optimizer). 'This configuration delivers reference results for SPL, dynamic control and headroom,' claims Monitor Audio.
All the models will be available in dark walnut and piano ebony wood veneers, as well as high gloss white and black finishes. Radial bracing and bolt-through driver fixings are part of the high-quality cabinet construction that buyers will expect considering the price points – be ready to pay approximately £950 for a pair of the Gold 50 standmounts in a standard gloss finish, right up to £3,600 for a pair of the Gold 300 floorstander draped piano ebony.