Mission Impossible: Rogue Nation to get Atmos Blu-ray release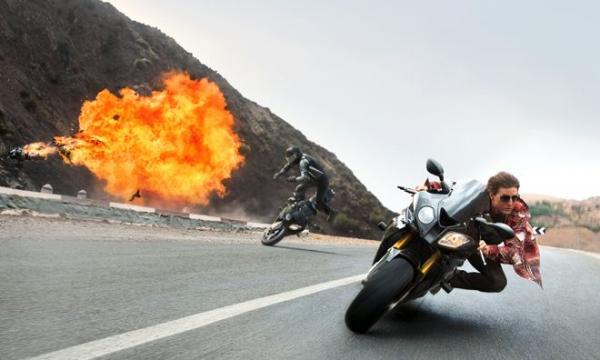 Explosive Tom Cruise actioner will blow up on disc on December 7
Mission Impossible: Rogue Nation – the fifth movie in the stunt-packed Tom Cruise franchise – will launch on Blu-ray on December 7 and offer a Dolby Atmos soundmix. Considering how much we enjoyed the audio track on the previous flick ...Ghost Protocol, this is very good news indeed.
Accompanying the movie on Paramount's BD will be a commentary track from Cruise and director Christopher McQuarrie, plus a bevy of bonus features. We only have the titles of these to go on at the moment, suffice to say there's plenty of punning – Cruise Control, Cruising Altitiude, Mission Immersible, Sand Theft Auto, etc.
The movie will also be available on DVD on the same day, and in a new Mission Impossible 1-5 Blu-ray Collection boxset (although you may want to give that a miss considering a sixth film in the series is almost inevitable). Those unfussed by the joys of physical media can get it on Digital HD from November 23rd.