Marvel's Inhumans TV series launches in IMAX cinemas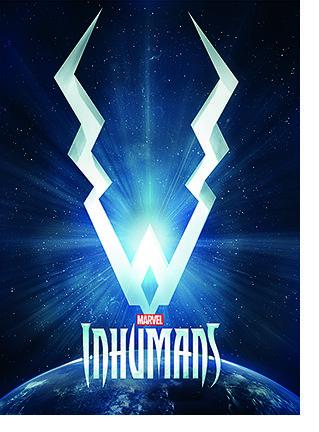 We chat to director Roel Reiné about foam dogs, Arri Alexa cameras and breaking new TV ground
It's an extraordinary launch for a new series, and offers superhero fans a unique way to experience this expansion of the Marvel universe. The first two episodes of the show, edited together as The First Chapter, began screening in IMAX theatres for a limited engagement las week. According to director Roel Reiné, this will be the only chance viewers have of seeing this ultra-high-resolution IMAX version of the show. Still, if you miss it, you'll be able to view on the smallscreen later in the year.
Reiné shot the episodes with the Arri Alexa IMAX 2D digital camera. First used by Joe and Anthony Russo for the memorable airport battle sequence in Captain America: Civil War, it's now being employed to shoot Avengers: Infinity War.
I caught up with Reiné in London, even as the final visual effects work was being completed on the series. We were treated to a sneak preview on London's BFI IMAX screen, and were blown away. This certainly doesn't look like just another Marvel TV series…
Shooting a TV show for IMAX seems extraordinary. Is that what drew you to Marvel's Inhumans?
It was a blast! It's like being a kid in a toy store – you get to play with your favourite format. As a filmmaker, I love IMAX. It's my favourite way of watching movies. Wherever I am working in the world, the first thing I do is look up the local IMAX theatre. So when I heard they were doing an IMAX TV series, I was like: 'I want to do that.'
I've never shot with IMAX cameras before. I thought I was going to be shooting with the big Chris Nolan refrigerator IMAX cameras, but then I was told I would be using digital IMAX cameras. There are only nine in the world…
You've joined an elite club of film-makers. Clint Eastwood shot much of Sully on them, and Michael Bay filmed sequences in Transformers: The Last Knight. Christopher Nolan swears by them…
I begged IMAX to let me speak with Chris Nolan, and they promised a conversation… but it still didn't happen.
How significant is the fact that there's a TV show made for IMAX?
TV is evolving. It's much more creative, the stories being told are more exciting and they look more cinematic – but people are watching TV on smartphones and iPads. There's no emotional involvement. I hope this is the start of bringing really good stories back to the cinema. I'm excited to be part of that.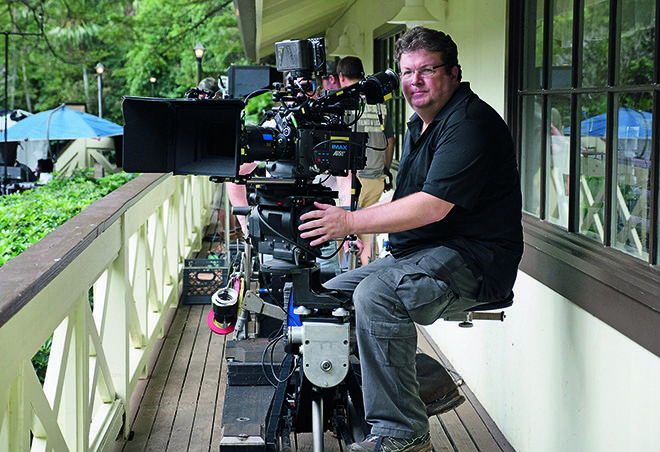 How do you watch TV at home?
I have a little home theatre in my house, with twelve seats and Dolby Surround, the whole shebang, so I watch TV like movies. If you watch television like television – your Twitter account goes off, the dog is barking, the kids come in, the phone rings – there's no emotional involvement. When you go to a movie theatre, and the lights go down, you're really focused on that one thing. I'm lucky, I have a little movie theatre in my house, but nothing compares to IMAX…
Could this be the start of a trend?
I think this is the first and many others will follow. IMAX does big movies, but there are two-week slots here and there over the course of a year where there is no real content – the blockbusters have run out and there's nothing new. In their search for new content, IMAX thought 'let's invest in TV and bring TV pilots to the IMAX screen.'
Is there any link between this TV series and the mooted Marvel Studios Inhumans film?
Marvel Studios announced Inhumans for 2019, but in that [Phase 3] timeline there was only one Guardians of the Galaxy movie and only two Avengers, so things have changed. I know they never developed a screenplay for an Inhumans movie, and I know that when they were looking for properties to develop for TV, they quickly came to Inhumans because the characters were so diverse, and had so many stories to tell. Doing Inhumans on TV gives you the chance to spend 30 hours with these characters instead of cramming them into two hours.
We've seen Inhumans on Agents of S.H.I.E.L.D. before now, but this is the first time we've seen the classic characters, literally Inhuman royalty – Black Bolt, Medusa, Maximus, Karnak, Gorgon, Crystal and Triton. What do we need to know about them?
Their superpowers are a burden for them. Inhumans go through a ritual at a certain age and are exposed to Terrigen mist from Kree Crystals. After the process they learn what their inhuman power is. Some are lucky, and get a good superpower, while others just get a claw, which means they have to dig the mines beneath Attilan City [on the moon]. The result is that there's a caste system in the Inhumans world. When you get a good superpower you're at the top and when you have a bad superpower you're at the bottom. That makes this world… not very good. Maximus, the brother of Black Bolt, is human – that's what happened to him after his Terrigenesis process. Devastating for him, because he becomes the lowest of the low...

How does Inhumans fit into the rest of the Marvel Cinematic Universe?
Even if I knew the answer I couldn't tell you! Marvel is very secretive. The connection between movies and TV properties is a big deal for them. The answer is… maybe there are connections. When it comes to Terrigen mist, we looked at the Agents of S.H.I.E.L.D. episodes and copied how it visually looks. But I also put in a lot of Easter Eggs in my two episodes, because I love this stuff.
We love Easter Eggs too! What's to look out for?
The [alien] Kree have a very specific language. So if you look at the scenes in the Inhumans Throne Room, and the iconography of the Kree language on the walls, you will see a lot of connections and tie-ins in the hieroglyphs...
Shooting in IMAX must be quite different from composing for widescreen or TV…
When I normally shoot movies it's in a 2.40:1 ratio, but with IMAX it's 1.9:1, so there's all this extra headroom. When I was scouting in Hawaii I was looking for locations that could use the scope of IMAX. I like to shoot low angle, so this makes the image even bigger. After a camera test, I told IMAX that the lenses were not wide enough. So they built a special lens in London for the show, to be even wider.
After the IMAX screenings, Inhumans will debut on TV. How different will that version be?
The IMAX version has bigger, wider shots, while the TV version has more close-ups. It was written as a TV series, which has five acts; in the feature film world you have three acts, so it has a different kind of structure. And on TV you'll never feel the resolution or the quality. The Arri Alexa IMAX camera shoots at 6K. The other episodes use Arri Alexas, which is also a very cinematical camera, but only the IMAX version gives you such resolution and level of detail. You see the difference.
We got the impression that audio could be just as significant as the picture quality for the show…
For me sound is 70 per cent of the movie experience. TV deserves the same. But a lot of times, TV sound is just stereo. I notice that in my home theatre. It's not that cinematical. With the First Chapter you'll feel the subwoofers and hear the surround. In IMAX, the sound is everywhere.
With so many super-powered characters, creating the visual FX must be daunting...
The biggest challenge was creating Medusa's [fully animated] hair. I knew it would be from the beginning. Doing water is simple these days, doing creatures is simple these days, but having hair that interacts with people is difficult. And I like big close-ups, so there's so much detail. But we found a visual FX house in Sweden that specialises in water and sharks, and they did the hair. For them, it was also new. We're very lucky that it turned out so well!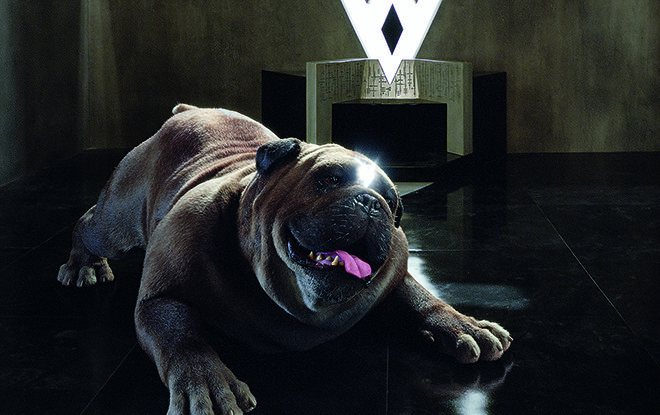 We're betting the breakout character of the show will be Lockjaw, the Inhumans' teleporting dog…
I think people will like Lockjaw. It interacts with the people and it's mindboggling when you see it. Lockjaw is a full CG character, which has never been done before. Lockjaw is a really big dog, as big as a Mini car. Double Negative is the visual effects house doing it for us.
How did the cast interact with a 2,000lb dog that wasn't there?
We thought about having a puppeteer with tennis balls walking about the set, but the VFX specialists said no. So I asked the props department to build a really big foam dog, which we called Stuffy. It was all for rehearsals, so we could frame the cameras. When we turned up on set it had been painted blue, as if we were going to key a real dog onto it. The very idea was funny. There were other VFX challenges, like creating Attilan as a city, having the detail and texture right. I think we've broken new ground in what we're able to achieve on TV.
Marvel's Inhumans First Chapter opened at IMAX cinemas September 1 for a limited engagement. The show will then premiere as an eight-episode series in the Autumn in the US on ABC, as well as broadcast and streaming partners around the world.