Marvel's Avengers get a XXX makeover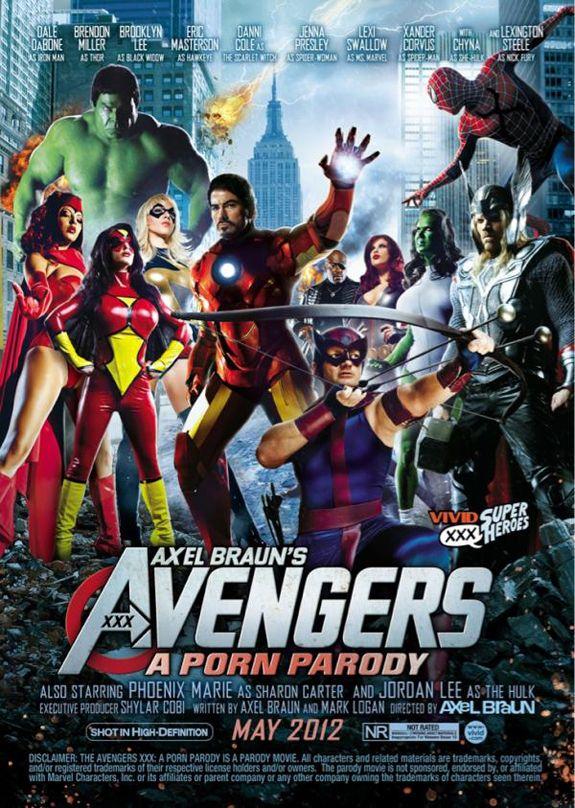 Porn parody packs even more bang for your buck with enhanced roster of superheroes
It's less than a week now until Marvel's superhero slobberknocker Avengers Assemble explodes on to cinema screen across the UK, which can mean only one thing... adult film compant Vivid Entertainment has been hard at work cooking up an X-rated spoof.
Vivid's SuperXXXHeroes imprint has already hit it big with the likes of Batman XXX: A Porn Parody and Superman XXX: A Porn Parody and it's now been confirmed that Axel Braun's Avengers XXX: A Porn Parody will debut on DVD and Blu-ray in US on May 1 to tie-in with the cinema release of its Hollywood counterpart...
Obviously Avengers XXX: A Porn Parody has found it necessary to add a few more female superheroes to its line-up in the form of Spider-Woman, Scarlet Witch, Ms Marvel and She Hulk. This doesn't really come as much of a surprise given that Avengers Assemble's core group has only Black Widow to offer alongside the core boys' club of Iron Man, Thor, Hulk, Captain America, Hawkeye and Nick Fury.
It also appears that Spider-Man will be appearing in Vivid's parody in a move that could make up for any potential lack of an X-rated spoof of The Amazing Spider-Man, which hits cinemas later this Summer.