LG announces seven-strong OLED lineup at CES 2015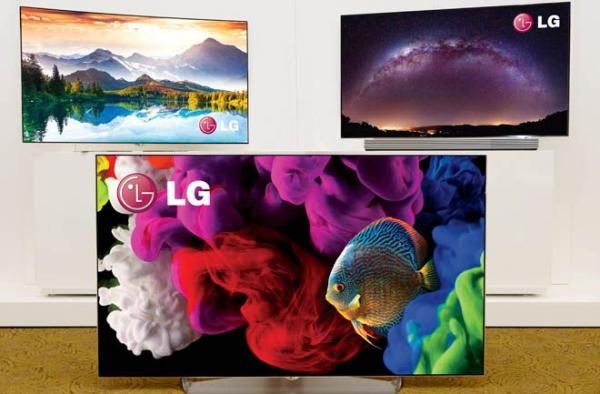 Technology perfect for imminent HDR content from Netflix says Korean brand
LG has announced today at CES 2015 that it is revamping its OLED TV lineup with seven models, all sporting 4K resolution.
Screen sizes are 55in, 65in and 77in, with both flat and curved options for buyers to mull over. There will also be a flexible 77in model offering the best of both worlds. No pricing has yet been announced, but LG did say it was its ambition to makes its OLED technology available to an even larger market. We expect the lineup to surface in the UK towards the end of the year.
The WRGB screens all offer Harman/Kardon-powered speakers, Optimised True Colour processing and the new WebOS 2.0 interface, which the Korean company claims operates at twice the speed as before and provides a simpler user experience.
LG US executive Tim Alessi highlighted what the brand believes are OLED's strengths compared to regular LED-lit LCD screens, with the most important being its 'perfect black' talent.
'OLED is the pinnacle of TV hardware and we have it right now. With an LED TV there is always measurable light, even when dimming technology is employed.'
Alessi revealed LG expects 1,000,000 OLED units to be sold globally by 2016, and that panel producer LG Display has invested $600m to increase production capacity four-fold.
OLED's black level superiority, says LG, makes its OLED models the perfect partners for incoming HDR (High Dynamic Range) content. It announced that streaming giant Netflix will be bringing HDR material to its service later in the year, available via LG's TVs.
Away from OLED, LG has also confirmed another vast lineup of LED TVs, with around 60% being 4K models. Sizing ranges from 43in to 105in.