Krell announces new range of high-end power amps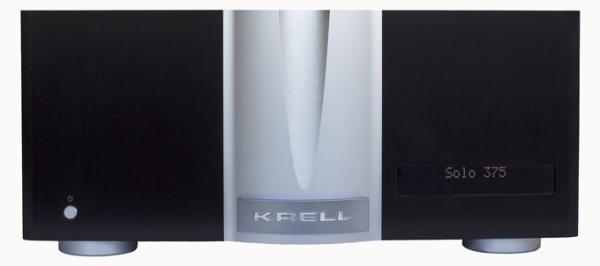 Audiophile lineup includes seven-channel home cinema model
American audio specialist Krell has today announced a seven-strong range of new amps. Using patent-pending proprietary iBias technology, the power pushers are claimed to combine the sonic benefits of Class A amplification with improved energy efficiency.
'Class A amplifiers have always been the preferred choice of audiophiles, and they've been a hallmark of Krell engineering for decades,' says Bill McKiegan, president of Krell. 'But concerns about energy consumption have reduced some of the enthusiasm for Class A. We are now building a new type of amplifier with musicality that surpasses that of Class A and the energy-efficiency of newer Class G and H designs.'
Whereas a traditional Class A amp is always 'on' (and thus creating surplus energy that is then shunted out via heat sinks), Krell describes its iBias design as having a circuit that 'continuously measures current flow through the amplifier's output transistors, and instantly adjusts the power going to the transistors to suit the demands.'
This, says the brand, means very little power is wasted as heat – and it therefore runs cooler and can be built into a more compact chassis.
The full lineup is as follows: the Duo 175 and Duo 300 stereo amps, the Solo 375 (pictured) and Solo 575 monoblocks, the Trio 300 three-channel amp, the Chorus 5200 five-channel amp and Chorus 7200 seven-channel amp.
Each model uses a 3U (134mm-high) chassis with rack-mount ears, meaning they can be slotted into a kit rack. Aiding installation appeal are 'ultra-quiet' thermostatically-controlled cooling fans and an Ethernet port enabling remote viewing of vital statistics such as heat sink temperature and fan speed. The rack-mount ears can, however, be removed if you don't want to tuck the amp out of sight. And some may prefer to have them on show, as the range sports the same neat industrial design as the Krell Foundation AV processor.
Price tags are not for the faint-hearted, starting at £7,500 for the Duo 175, a stereo model which claims 175W-per-channel output (into eight ohms). The seven-channel Chorus 7 will sell for £9,500. Those looking for the ultimate configuration can invest in multiples of the £11,250 Solo 575 (575W) monoblock.
Krell is distributed exclusively in the UK by Absolute Sounds. More info at www.absolutesounds.com