The Impossible Collection unveiled to celebrate Batman V Superman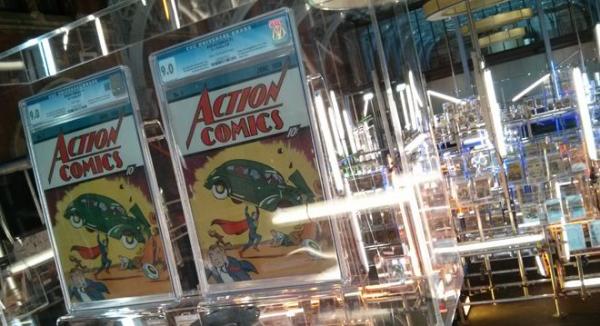 We get up close with the world's finest collection of vintage comic books
On the eve of the release of Batman V Superman, the world's finest collection of classic DC comic books was unveiled in London, and Home Cinema Choice was invited along for a private viewing. Dubbed The Impossible Collection, it comprises over 1,000 key titles from the Gold and Silver age of DC, and includes not one but two high-quality copies of Action Comics 1 (graded 9.0), the first appearance of Superman, as well as Detective 27, featuring the debut of the Dark Knight.
The collection belongs to Ayman Hariri, founder of Vero, a new social media app that aims to take on Instagram, Snapchat and Twitter. 'One of the Action Comics used to belong to Nic Cage,' he told HCC, 'and the other I purchased in an eBay auction. When you look at these iconic books it's hard to believe that before them was a world without Superman.'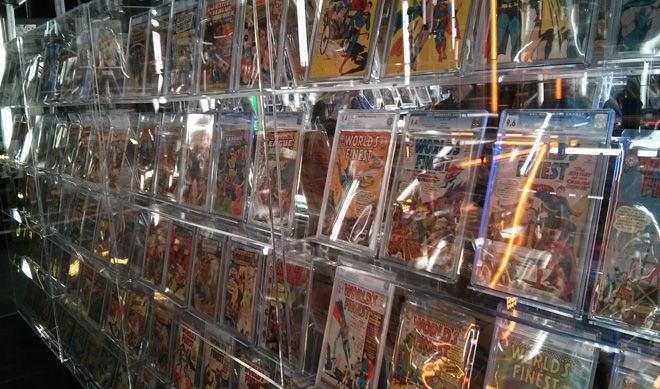 The collection took 16 years to assemble, with the not inconsiderable help of the expert team at Metropolis Comics in New York. 'When I met (co-owners) Stephen (Fischler) and Vincent (Zurzolo), I knew they were the right people to help me. I didn't start out to build the ultimate collection, it just happened that way.'
Hariri says he's driven by a love of the characters and the mythology they represent. 'How much is it all worth? I really don't know. It doesn't matter though. I'm not selling it,' declared the son of the former Lebanese prime minister.

Hariri, who won a cameo appearance in the Zack Snyder movie through a charity auction, acknowledges that he has his own super battle looming, taking on established giants in the social app world, but he believes that by combining the functionality of many of the current apps into one slick package, he can make Vero the next big thing. We love that the app is heavily skewed to movie, TV and music recommendations, and is completely ad free. At some point there will be a micro-payment subscription, he told us, but at the moment it's free to download. Vero is available on iOS, with an Android app to follow shortly.
And Vero has a league of super heroes to help it. Users of the app will have virtual access to The Impossible Collection, and will be the first to learn details of its public tour when it goes on the road later this year.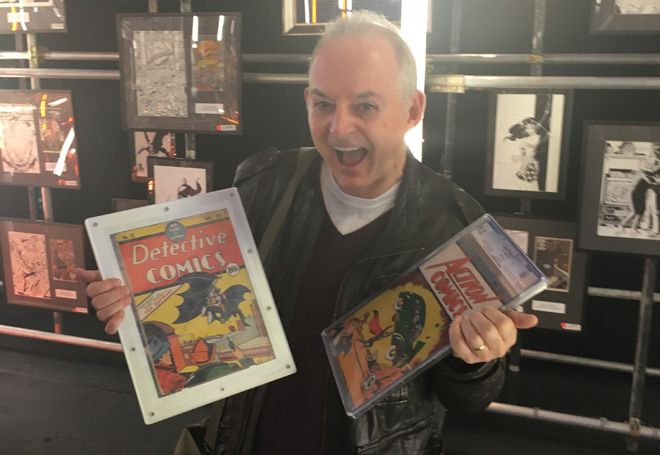 Batman V Superman: Dawn of Justice is out now in cinemas.