Gangster Squad review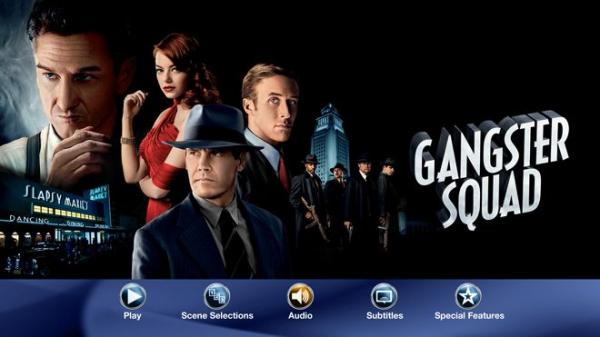 Favouring style over substance proves to be the biggest crime in this glossy detective drama
Based on the true story of an off-the-books police squad set up in 1940s L.A. to bring down boxer-turned-gang boss Meyer 'Micky' Cohen, Gangster Squad has the kind of setup that most crime writers could only wish they'd dreamt up. Add to that some serious star power, including Josh Brolin, Ryan Gosling, Emma Stone and Sean Penn, and you'd expect this to be the sort of modern classic that could rival L.A. Confidential or Chinatown.
Unfortunately, in terms of storytelling and character development, director Ruben Fleischer's film can barely even drag itself up to the level of the hit videogame L.A. Noire. So what went wrong?
One of the most obvious problems is that the filmmakers appear to have got so caught up in making sure that all of the period details are spot-on, they've gone and forgotten all about the people living in the world they've created. There is simply no complexity to any of the them: Brolin's cop John O'Mara is a square-jawed straight-shooter, Penn's 'Micky' Cohen is a thuggish gangster who seems to have walked in from an x-rated version of Dick Tracy, and so on…
So no matter how good the actors involved are, there just doesn't appear to be any connection between them and the characters they're portraying – it ends up akin to watching some Hollywood superstars playing the most expensive game of cops and robbers imaginable.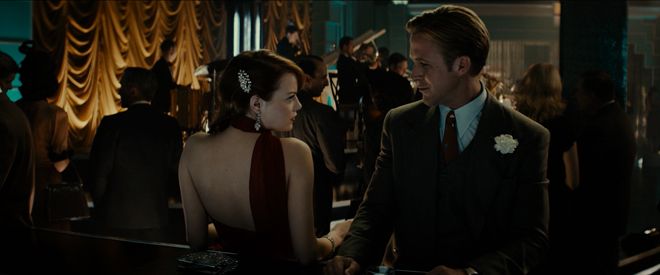 Picture: Gangster Squad is an exceptionally good-looking piece of filmmaking – albeit one that hasn't made an entirely seamless transition to Blu-ray.
For the most part the AVC 2.40:1 visuals are very good, with punchy colours, inky blacks and intricate textures. However, on a handful of occasions, such as our first visit to the interior of Slapsy Maxie's club in Chapter 2, some banding does become an issue in areas of large, vibrant colour.
Picture rating: 4/5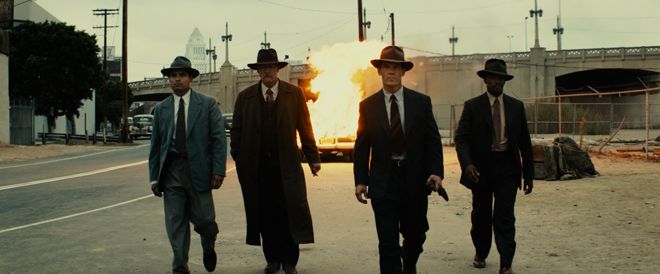 Audio: The DTS-HD Master Audio 5.1 mix is a tour de force of 360-degree sound design. Action scenes such as Chapter 6's car chase and Chapter 10's hotel shoot-out are the main beneficiaries, bristling with explosive positional effects and thunderous bass.
Audio rating: 5/5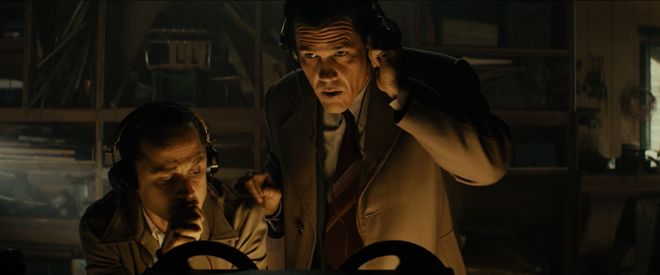 Extras: The main extra is The Gangland Files picture-in-picture mode, which also provides links to a collection of 15 short Focus Point featurettes (these can also be accessed directly from the Special Features menu). A director's commentary and a 46-minute documentary about Mickey Cohen are also included.
Extras rating: 4/5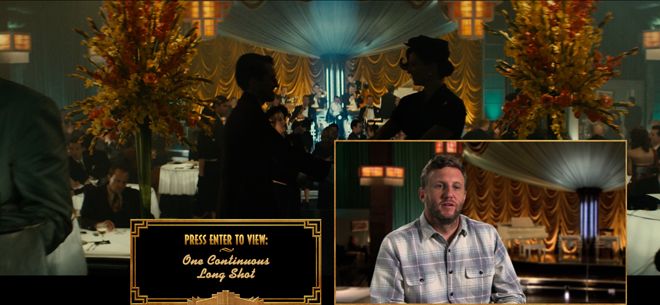 We say: It may look the part, but this period police thriller is a pale imitation of the best the genre has to offer
Gangster Squad, Warner Home Video, All-region BD, £25 Approx
HCC RATING: 2.5/5