Game of Thrones: The Complete Fifth Season Blu-ray review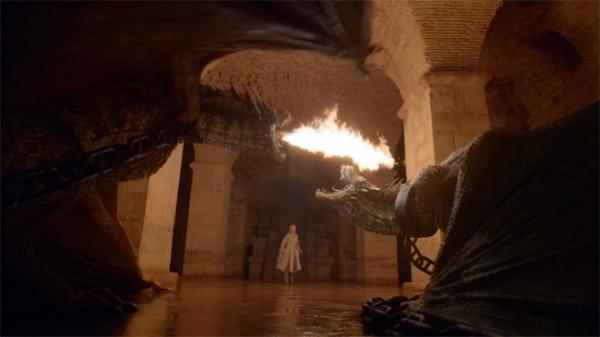 Exactly how many times can HBO's fantasy series pull the rug out from under its viewers? Even in the aftermath of the Red Wedding, it still has the power to shock and surprise audiences and this fifth year is no exception.
The cost of sticking to your principles and being unwilling to bend has always been one of the key themes of the series and (without getting into spoilers) never has it been made more explicit as it is during this gripping 10-episode run. Most thrilling of all, though, is the confidence Game of Thrones shows in going off-book, which results in some of its most memorable moments. Backing this up is a level of production design and VFX that puts many movies to shame, let alone other TV shows.
That said, there's at least one misstep regarding one key character and while the visit to Dorne adds another dimension to the show's visual palette, none of the people we meet there feel particularly interesting. Yet these are minor quibbles. Game of Thrones continues to fire on all cylinders and has no trouble keeping you hooked. And with it having now exhausted all five of author George R. R. Martin's novels to date (the sixth has just been delayed again), we can't wait to see how the series moves on.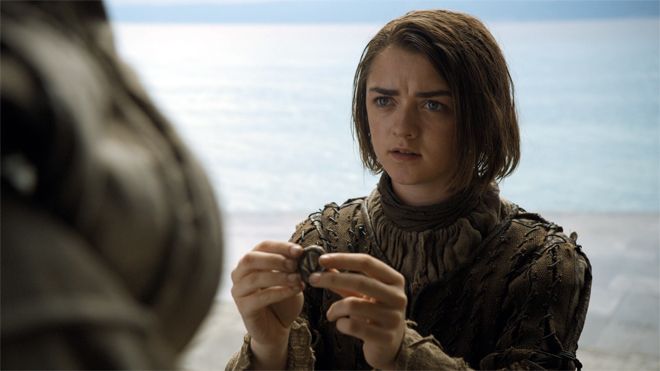 Picture: Whether it's the sun-drenched hues of Dorne's Water Gardens or the bleak, icy wastes that surround Hardhome, this Blu-ray set's ten AVC encodes consistently deliver exquisite 1.78:1 1080p imagery. Overall clarity is high, black levels are deep and stable, and colours are rich and vibrant where warranted. This Blu-ray release simply never puts a foot wrong.
Picture rating: 5/5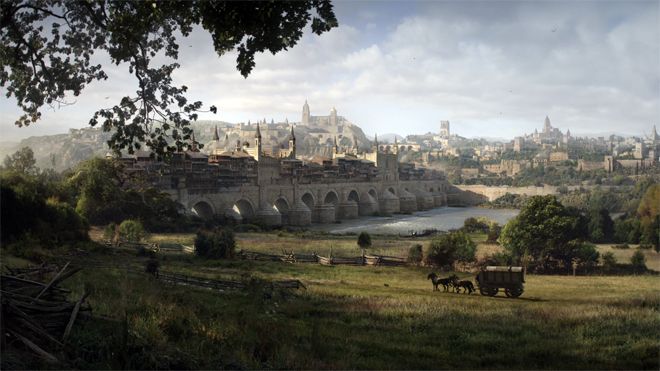 Audio: Previous Game of Thrones seasons have impressed with expansive and dynamic DTS-HD MA 5.1 mixes. Season Five takes things a step further with a Dolby Atmos upgrade. Right from the off those additional height channels work hard at differentiating between the show's environments. And it's not just atmospheric effects that benefit – when Dany visits her captive dragons (Episode One, Chapter 6), a jet of flame that erupts above her head is replicated above your own. Just make sure to visit the Audio sub-menu on the discs first, as they default to lossy DD 5.1.
Audio rating: 5/5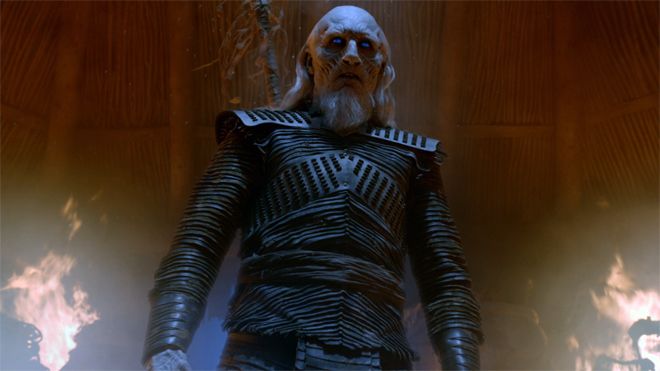 Extras: In addition to the usual interactive In-Episode Guides, nine of the ten episodes are accompanied by at least one cast and crew audio commentary (Episode Eight gets three of them and Episode Nine two). Other goodies include a look at one day in the production across three countries, a featurette on the new characters and locations, a two-part doc about the show's parallels with real historical characters, a half-hour look at the making of the season finale and a whole lot more.
Extras rating: 4.5/5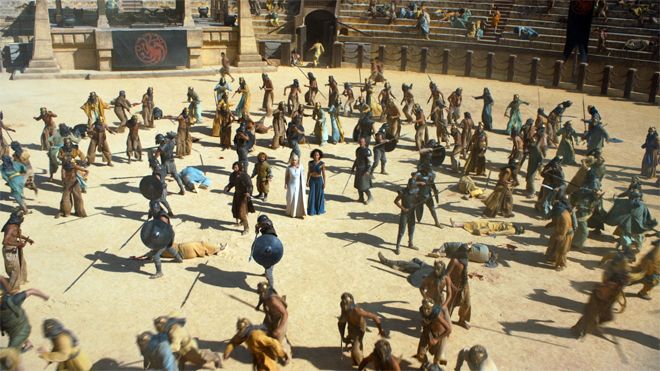 We say: The best Blu-ray outing to date for this must-see TV series
Game of Thrones: The Complete Fifth Season, HBO Home Entertainment, All-region BD, £50
HCC VERDICT: 5/5