The Force awakens Blu-ray market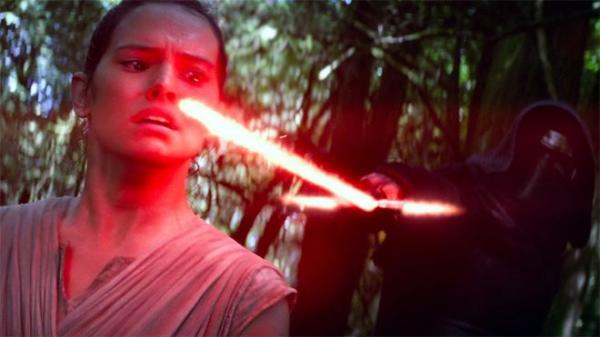 Latest instalment in the Star Wars saga sets new UK sales records for Blu-ray and DVD
Following a blockbuster run at cinemas, Star Wars: Episode VII – The Force Awakens is now setting new records for DVD and Blu-ray sales in the UK. According to figures released by BASE (the British Association for Screen Entertainment), the home entertainment release managed combined sales of 1,247,622 physical units during its first week of release. This makes it the year's biggest selling title, easily surpassing the 940,000 Spectre managed during its first week on sale.
Even more exciting is the news that with Blu-ray sales of 531,949, Star Wars: Episode VII – The Force Awakens is now the fastest selling Blu-ray disc of all time in the UK, overtaking previous record holder Skyfall, which sold 522k during its first week. It also makes it the UK's tenth biggest selling title on Blu-ray after just one week.
The combined Blu-ray and DVD sales of 1,247,622 copies also make it the fastest-selling movie in the Star Wars franchise. Star Wars: Episode I – The Phantom Menace previously held the record with sales of 1.17m copies in its first week on the shelves.
The success of Star Wars: Episode VII – The Force Awakens, alongside the strong sales enjoyed by the likes of The Hunger Games: Mockingjay – Part Two, Game of Thrones: The Complete Fifth Season and Spectre, has also had a positive impact on the UK video market as a whole. According the BASE, the top ten titles in Q1 2016 drove 35 per cent more volume and 22 per cent more value than in Q1 2015 on DVD and Blu-ray combined. The Official Charts Company is also reporting that overall chart volume is up 51 per cent week-on-week and value is up 81.9 per cent.
BASE also reports that year-on-year Blu-ray new release volume figures have increased by 17.1 per cent. 'The huge leap in Blu-ray consumption shows that consumers absolutely value the content and are willing to pay a premium price for the best quality viewing experience at home' said Liz Bales, chief executive, BASE.