Dracula: Prince of Darkness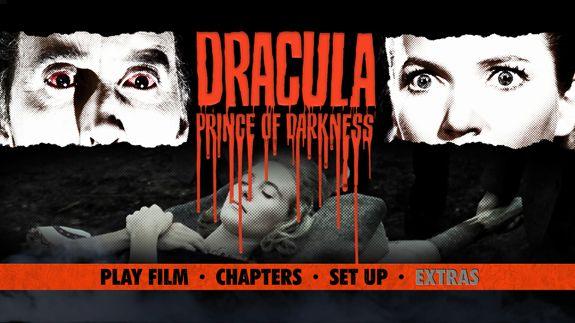 Does an extensive restoration bring new life to this classic horror sequel?
Four English tourists get more than they bargained for when they take a trip to Karlsbad castle – former home to the late Count Dracula. One bloody resurrection later and he's on the prowl again, draining the blood of innocent women.
Often feeling like its simply going through the motions Dracula: Prince of Darkness isn't exactly Hammer's best vampire film (no matter how memorably gory Drac's return may be). Still, it's great to see Christopher Lee return to the title role eight years after the success of his original outing. And while it's a shame that Peter Cushing doesn't join him, Andrew Kier almost manages to make you forget about his absence with his portrayal of a vampire-slaying abbot.
Picture: StudioCanal did such an outstanding job with last year's restoration of Quatermass and the Pit that expectations have been extremely high for this second Hammer release. Sadly, the results aren't quite what we had hoped for.
Colour saturation impresses throughout the VC-1 2.35:1 1080p encode (despite an anomalous green cast to flesh tones in the initial post-credits scene), with scenes such as the infamous throat-slashing in Chapter 6 showcasing some astonishingly rich and vibrant reds. But there appears to be an issue stemming from the digital filtering used to smooth out the large grain that typifies a film shot using two-perf Technicscope. There's still an abundance of grain in the image, but it's not particularly refined and fine detailing is not as clear as we've seen from other Blu-rays taken from similar filmstock.
Picture rating: 3/5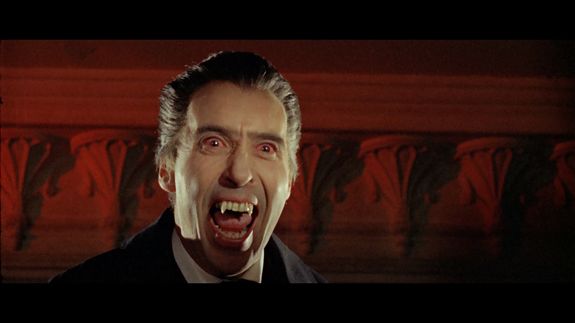 Audio: This disc's audio should provoke far less debate that its imagery. Compared to the old DVD soundtrack, the LPCM 2.0 mono mix is an absolute joy, Gone is the shrill brittleness of that earlier reproduction, replaced by a much cleaner and tonally rich restoration that returns the soundtrack to its original monophonic lustre.
Audio rating: 4/5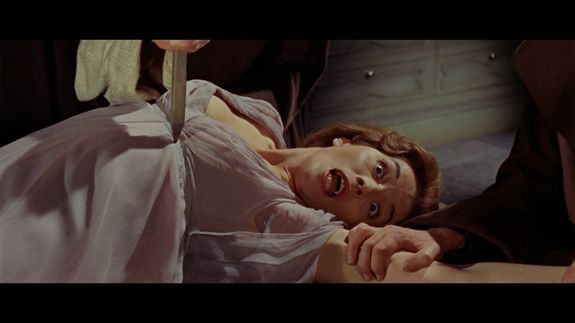 Extras: Back in Black is an excellent 30-min retrospective documentary about the film's production with input from Hammer archivist Marcus Hearne, actors Barbarella Shelley and Francis Matthews, Hammer fan Mark Gatiss, authors David Huckvale and Jon Mann, and Technical Restoration Manager Jonathan Rigby.
Also new to this release are a 4-min Restoration Comparison (which appears to indicate that the primary issue was with contrast and density, although the old DVD release looks closer to the Blu-ray in this regard than to the 'Before' images shown here) and the inclusion of alternate UK and US titles for the film.
More familiar, but no less welcome, content comes in the form of a cast commentary, 8mm home footage shot by Francis Matthews' brother during filming (with commentary from the same four actors as the main chat-track), an episode of World of Hammer devoted to Christopher Lee, the theatrical trailer and a double-bill trailer. The set also includes a DVD copy of the film.
Extras rating: 4/5
We say: While the image quality will spark plenty of debate, we still think this Blu-ray is worth sinking your teeth into
StudioCanal, Region B BD/R2 DVD, £20 approx, On sale March 5
HCC VERDICT: 4/5