Dolby Atmos to hit your cinema room this Autumn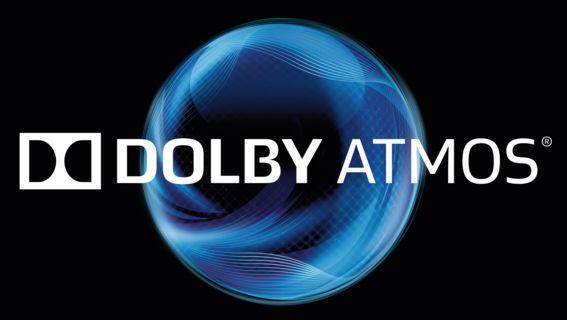 Next-gen audio offered by Denon and Onkyo hardware
Dolby Atmos, the 'object-based' audio format that launched in cinemas in 2012, will make the jump to domestic setups later this year with the arrival of new hardware from the likes of Denon and Onkyo.
The news broke today via the manufacturers' websites and Dolby's official blog. In the latter, Brett Crockett, Director of Sound Research, explained the decision to move Atmos out of theatres and into living rooms.
'Dolby Atmos has the amazing ability to have sounds come from above you. In the movie Noah, for instance, Dolby Atmos in the cinema made it sound like the torrential rains were pouring down from the sky on top of you. And if you see Godzilla in a Dolby Atmos theatre, hearing the monster roar above you is beyond realistic—it's terrifying. You're probably wondering how you can recreate this effect in your living room. We want to make bringing Dolby Atmos into your home as easy as possible, so we've given you choices.

'If you're willing and able to install speakers in your ceiling, there will be great options. If that's not possible for you –and for many people, it isn't – our partners will offer new Dolby Atmos-enabled speakers that produce full, detailed overhead sound from speakers located where your conventional speakers are now.

'If you already have speakers that you love, you can choose an add-on, Dolby Atmos-enabled speaker module that complements your existing speakers. (In fact, many people will place the modules right on top of their current speakers.)

'How do we create the sensation of sounds above your head if there are no speakers above your head? It's complicated, but it all comes down to understanding the physics of sound waves and understanding the way your brain interprets those sound waves.'
Compatible hardware
Denon has announced a duo of AVRs that will arrive in September, able to take a Dolby Atmos bitstream from a regular Blu-ray player – the format doesn't require supercharged new playback hardware.
The AVR-X4100W and AVR-X5200W will serve up an Audyssey MultEQ XT32-calibrated nine-channel Dolby Atmos layout using '5.1.4' or '7.1.2' configurations.
'A 5.1.4 speaker configuration is based upon a traditional 5.1 speaker layout complemented by four overhead or Dolby Atmos-enabled speakers,' explains Denon. 'A 7.1.2 configuration is based on a 7.1 speaker layout with two overhead/Dolby Atmos-enabled speakers.'
Onkyo, meanwhile, has announced a pair of Atmos-ready AVRs (the 9-channel TX-NR1030 and 11-channel TX-NR3030) and a new pre-amp processor (the PR-SC5530). In addition, the company says it will release a firmware update in September, bringing Dolby Atmos capers to its mid-range TX-NR636, TX-NR737 and TX-NR838 AVRs.
Expect more hardware products, and confirmation of Atmos Blu-ray releases, to follow. And, with Crockett alluding to streaming services in his blog, an announcement from Netflix. Because that's what everyone means when they say 'streaming service' these days...