DIY Install: Room with a View: Part 4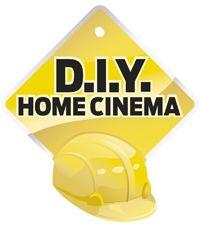 Design it, build it, enjoy it - we show you how to build a cinema fit for a superhero
Admittedly, it was a pretty stressful process which took almost ten months, partly because of budget problems. Co-ordinating everything around fixed dates, such as the delivery of the sofa, was no picnic.
At this stage, we have to make a confession. Normally, an installation of this sort would have the source equipment hidden away in a rack system, or even in another room; but as this install was owned by an HCC contributor, it would be out in the open, ready to hand for constant twiddling and regular replacement.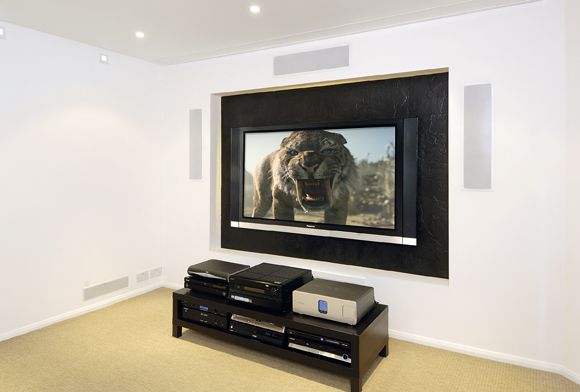 Sound treatment
So, did we achieve what we set out to do? The plan was to create a system with a hidden 7.2 speaker configuration (partly forced on us by the size of the room), which could function both for TV viewing with a 65in plasma and as a cinema with a 110in screen.
Certainly there are still some areas to address. One obvious flaw is that the hard wall surfaces need some acoustic treatment to prevent slap-back echo. The plan is to fit acoustic panels to alleviate this. Currently the rather trebly sound is not unpleasant, working well with action movies and delivering unmuddied dialogue, while the sofa end of the room is efficiently deadened by the heavy blackout curtains.
We probably overspecified the cabling needed, running two HDMI cables, component, composite, S-video, VGA and a couple of CAT5 network cables. Not all of this will be used, and we could probably have limited ourselves to the HDMI and 12V trigger cables, which would have saved time and money.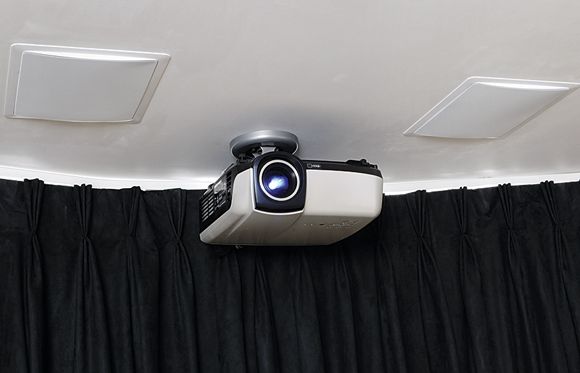 Definitely maybe
In use, the Definitive Technology Reference speakers prove their worth. Their rich, precise sound works equally well for highly dynamic movie soundtracks and multichannel music. Low frequencies in the room are surprisingly effective, with the in-wall Velodyne SC-1W subwoofers powered by a Velodyne SC-1250 stereo power amp. We used the Velodyne SMS-1 unit to tune the subs to the room. Using full DSP control, this is an unbeatable way to tailor bass response to the surroundings.
The original Onkyo TX-SR875 receiver and Panasonic TH-65PX600 65in TV are now due for replacement, and the disc player is now a Panasonic DMR-PWT500 combi 3D Blu-ray, while the projector is being upgraded to an Epson TW5800.
It's the little things that add a lot to the system, though; the Goelst G-Rail system, which opens and closes the blackout curtains, the clever Niko lighting system and the stunningly quiet Daikin air conditioning add the finishing touches to the room.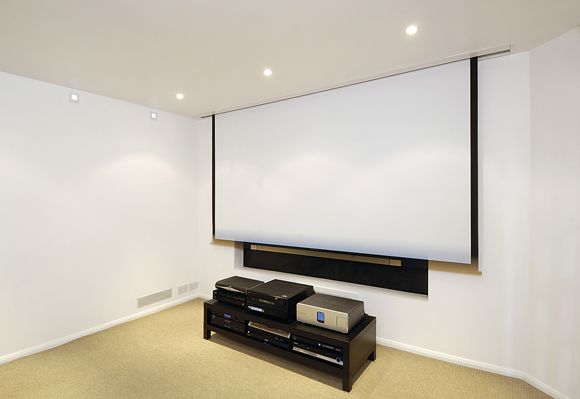 Rattle and hum
Any problems? Well, predictably, our D.I.Y. solution to mounting the Screen Research screen gave us problems. After a few months the casing, screwed to the ceiling joists, started to rattle when the in-wall speakers hit high volume; the problem seemed to be caused by a gap opening up between two parts of the casing. In the short term we solved it with an injection of Mastic sealant, but time will tell if this is a permanent solution.
So if you're planning your own D.I.Y. home cinema project, hopefully our experiences will have given you some ideas. There's only one thing more fun than a fully-functioning home cinema room, and that's knowing that you've created it with your own blood, sweat and tears!
---
DIY KIT CHECKLIST...
Speakers: Velodyne SC-IW SubContractor in-wall subwoofer, £1250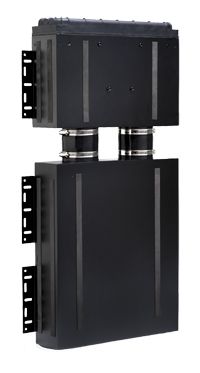 SC-BB: backbox, £220
SC-1250: power amp, £1350
Redline
tel: 01268 858 222
Definitive Technology Reference Series: UIW RLS11 L/C/R speakers, £799 per speaker
Reference series: UIW RSS11 Surround speakers, £549 per speaker
Pulse Marketing
tel: 01279 647 039
Cables:
Ixos XHS523: speaker cable, £4.99 p/metre
HDMI: 15m, £220 Custom lengths to order: VGA 15m @ £35 p/3m
S-Video: 15m @ £34.99 p/5m
Component: 15m @ £79.99 p/5m
Composite: 15m @ £39.99 p/3m
IXOS
tel: 01844 219 000
Screen: Screen Research THX Acoustic Transparent in-ceiling trapdoor screen (product code MS-IT-110-178-2W-B): inc motor controller, £Enquire
Pulse Marketing
tel: 01279 647 039
Lighting: Niko Home Automation & Lighting Systems
USD
Tel: 01525 877707
Building materials: Gyproc Soundbloc 12.5mm 2400mm x 1200mm, approx £10 per board
Insulation Express
Green Glue: Around £13 per tube
Green Glue
tel: 01303 230944
This article first appeared in the March 2012 issue of Home Cinema Choice