Disney buys Lucasfilm, more Star Wars films on the way!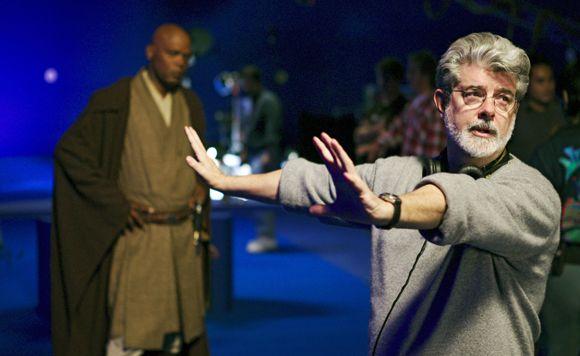 George Lucas hands Disney the keys to the Death Star for $4.05bn...
In the biggest surprise the film industry has seen all year, The Walt Disney Company has acquired Lucasfilm from George Lucas for $4.05bn (roughly £2.5bn), with existing Lucasfilm co-chair Kathleen Kennedy being made president of the company.
Following news of the deal, Disney wasted no time in announcing that it is starting work on a new Star Wars trilogy, Episodes VII-IX, which it intends to bring to cinemas in 2015, 2017 and 2019. George Lucas will be involved as creative consultant, but will not be writing or directing any of the new movies. That said, Disney CEO Bob Iger has confirmed that part of the purchase includes 'a pretty extensive and detailed treatment for the next three movies'.
'For the past 35 years, one of my greatest pleasures has been to see Star Wars passed from one generation to the next. It's now time for me to pass Star Wars on to a new generation of filmmakers' stated George Lucas about the deal. 'I've always believed that Star Wars could live beyond me, and I thought it was important to set up the transition during my lifetime. I'm confident that with Lucasfilm under the leadership of Kathleen Kennedy, and having a new home within the Disney organisation, Star Wars will certainly live on and flourish for many generations to come. Disney's reach and experience give Lucasfilm the opportunity to blaze new trails in film, television, interactive media, theme parks, live entertainment and consumer products'.
Here's a video of George Lucas and Kathleen Kennedy discussing what the future now holds for the Star Wars franchise...
It'll be interesting to see where the long-mooted Star Wars live-action TV series factors into all of this. Although another cartoon spin-off looks more likely to be a priority now, with Iger claiming, 'We really like Star Wars' potential on TV as well, and we think Disney will be a great home for that. We really like the idea of Star Wars on Disney XD [the studio's US TV network successor to Toon Disney, aimed primarily towards viewers aged 6 to 14]'.
Before fanboys start drooling at the idea that Disney might decide to release the original trilogy in its original 'Han shoot first' form now that Lucas is out of the picture, the new deal doesn't affect those movies. Instead, the rights to the original and prequel trilogies will remain with 20th Century Fox.
As for Lucasfilm's other major franchise, the future doesn't look quite so clear-cut. Discussing how the deal might impact the Indiana Jones movies, Iger reportedly stated, 'There are some encumbrances with Indiana Jones and that is from Paramount' and 'We didn't ascribe any value to the Indiana Jones franchise. It doesn't factor into the equation with this acquisition'.