Deadly Blessing review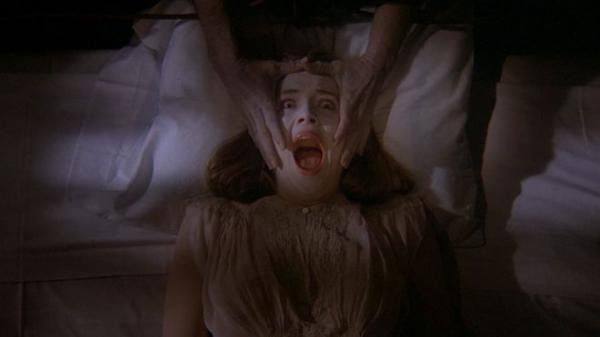 Beware the Incubus as Wes Craven's forgotten film escapes onto Blu-ray...
This is far from director Wes Craven's finest moment, but there are still some inventive horrors (and a completely nonsensical ending) lying in wait in this largely forgotten 1981 mash-up of religious chillers and psycho slashers. Arrow's AVC 1.78:1 1080p restoration is a little uneven, but still manages to be the best-looking treatment of the film we've seen. An LPCM 2.0 soundtrack copes admirably with the limited material, and generous extras include a commentary by Craven, interviews, a trailer and even a couple of Easter Eggs. Old school!
Deadly Blessing, Arrow Video, Region B BD/R2 DVD, £23 Approx
HCC VERDICT: 3/5