CES 2017: Sony's VPL-VZ1000ES is a 4K projector for those lacking space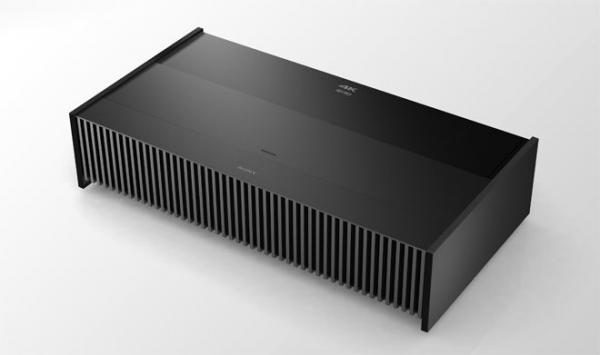 Ultra-short-throw PJ offers UHD and HDR playback straight to your wall
Sony has expanded its range of ultra-short-throw projectors with the 4K and HDR capable VPL-VZ1000ES, announced today at CES 2017.
The projector is designed to be an easy install in a living room or movie den, and can craft a 100in picture from as little as 6in from a wall.
The VPL-VZ1000ES uses a laser light source in conjunction with Sony's SXRD panel tech, and claims a colour light output of 2,500 Lumens, a 25 per cent increase over the brand's previous LSPX-W1S 'Life Space UX' projector.
Additionally, the unit is also considerably smaller than its forebar (although still almost a metre wide). Intriguingly, Sony says its eventual retail price (still TBC) will be 'significantly lower' than that of the LSPX W1S, which came to market with a $50,000 ticket.
'Up until now home cinema enthusiasts have needed a dedicated room for watching projected content; this isn't always ideal, since not everyone has the luxury of extra space to accommodate an extra-large screen,' says Sony Product Manager Thomas Issa. 'The new VPL-VZ1000ES changes this dynamic completely, providing an enchanting home theatre experience your existing living space.'
As usual, Sony suggests the PJ can be used to cast images directly onto a wall, although a dedicated screen would be the preferable option.