CES 2017: LG joins the Dolby Atmos soundbar party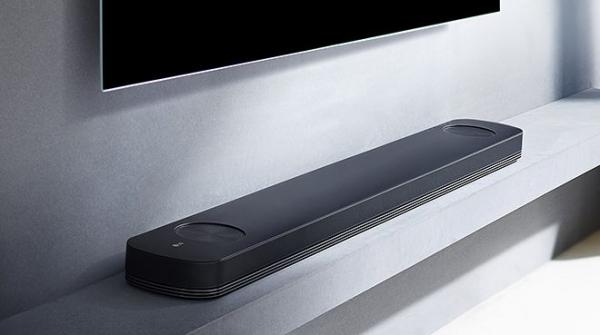 SJ9 soundbar tickles your ears with upfiring drivers
LG is launching a Dolby Atmos-enabled soundbar as well as two other TV audio boosters, bringing it upto speed with a growing category that already includes models from Yamaha, Samsung and Philips.
Details about the new SJ9 Atmos soundbar are a little thin on the ground, with LG only saying it incorporates 'cutting-edge' speakers, including a pair of upfiring units. It isn't, however, supplied with any wireless rears, and a '4K sound' feature transpires to equate to hi-res audio support.

4K passthrough via HDMI, 24-bit/192kHz upsampling and integrated Chromecast support are other feature tricks.
Also announced is the SJ8 (pictured bottom), a non-Atmos model that can be used with certain 2017 LG sets as a replacement for the origital TV stand. Again, this offers 4K passthrough, hi-res audio support and Chromecast.

Rounding out the trio is LG's SJ7, which is a split design, meaning users can choose between running it as a traditional soundbar or two wirelessly connecting speakers for stereo. One of the units is battery powered and can also be used as a standalone Bluetooth speaker, or – oddly – as a wireless rear with the other half on front duty.