Wharfedale DX-2 5.1 speaker system review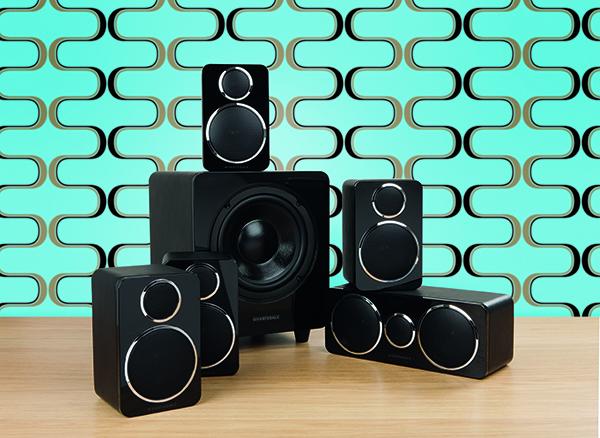 Wharfedale's commitment to affordable surround sound cheers us up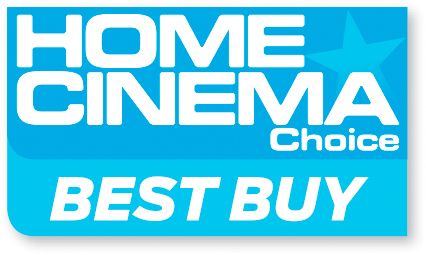 It wasn't too long ago that an entry-level AVR partnered with a sub/sat speaker package was the default starting position for home cinema thrills. As such, any self-respecting speaker brand had one in its inventory. Yet times change – soundbars have left the compact home cinema option looking a bit less compact. Not everybody has abandoned the old ways, though. Wharfedale impressed in 2016 with its DX-1SE array, which was very much in the classic sub/sat system mould, and has clearly felt that the design had more to offer, so has released the DX-2.
On the face of it, it doesn't look like too much has changed. You still get five little speakers and a subwoofer. But Wharfedale says that a lot of what you see is different – including cabinet designs, drivers that have been 'fine-tuned', and boosted subwoofer power. So, at £400, is this is a tempting proposition?
Compact convention In terms of speaker design, the DX-2 doesn't push any boundaries. It features two pairs of compact satellites that function as left and right channels, front and rear. Each is a two-way design, with a 0.75in soft dome tweeter and 3in woven polypropylene midbass driver, and looks like a shrunken bookshelf speaker.
These satellites are joined by a dedicated centre, which adds a second 3in midbass driver to the spec rather than simply placing a satellite on its side. The system is completed by the WH-D8 active subwoofer.
In a world of multi-driver monsters with output power in the kilowatts, a sub with a single 8in driver and 70W (150W peak) amplifier might not stir the blood, but this is still rather more subwoofer than some soundbar rivals possess. Most importantly, it feels like a properly engineered device. The sealed cabinet is mounted on feet that are pliant enough to isolate it from the outside world, and ensure it doesn't make a bid for freedom if you crank the levels up. You also get a crossover control, a phase switch and the ability to bypass the auto on/off function – although, it has to be said, this works pretty well.
The WH-D8 is going to be pretty busy in a system of this nature because the output of the satellites doesn't drop especially low. Wharfedale quotes a lower response of 120Hz (+/- 3dB) and 100Hz at a more severe roll-off (+/- 6dB). As this means the sub's output is likely to be at least partially directional, I found it does its best work on axis with the front speakers.
Bling rings
Crucially, the DX-2 package doesn't feel cheap. The finish of the satellites is fair, with a gloss-black front panel brightened up with chrome trim rings. I'm less sold on the leatherette wrap on the cabinets, but it's largely unobtrusive and the speakers themselves seem solid and well made.
The DX-2 is available in black, as pictured, and a white finish.
The speakers can be wall-mounted via keyhole fixings, and they benefit from decently rugged speaker terminals. There are no spring-clip holes here.
Overall, I'd argue the Wharfedale system is built to a standard that is entirely competitive with soundbars in the £600-£700 range. This is important because the benefits of separate receivers and speakers are worth repeating. Not only can they offer authentic surround sound, they're likely to offer better connectivity, improved stereo performance and the ability to be upgraded independently of one another. Wharfedale has an eye on this already, and has announced that an extra pair of DX-2 satellites will be available for £100 to enable expansion to 7.1.
Against this, you do have the greater complexity and cabling to consider, but installing a setup of this ilk is not exactly arduous.
Turning up the Wick
No less importantly, the DX-2 doesn't sound cheap either. With the bruising core TrueHD mix of John Wick: Chapter 2 (Blu-ray), the Wharfedales cover all the basics correctly. With the woofer at the front of the room, I preferred using a 100Hz crossover to a 120Hz setting. I didn't perceive there to be any 'hole' in the system's bass response; the DX-2 instead sounded cohesive and controlled.
The movie's opening chase through the streets of New York is handled well. The engine sounds of the slower cars that Wick's Chevelle overtakes were smoothly passed from speaker to speaker.
The enclosures are, in home cinema terms, fairly small, yet the soundstage delivered never sounds small and creates a convincingly room-filling experience. Sure, there are limits. The sequence where Wick falls back through the catacombs can reach the maximum level of what the satellites are capable of handling, meaning they sound more congested, but the volume level that this occurs at is fairly substantial.
It is also worth noting that this limit is much more on the part of the satellites than the subwoofer. The WH-D8 bass bin does a superb job all the way from its handover to the satellites, down to the point where energy is felt rather than heard. It sounds larger and more potent than you would expect, and balances this with a likeable sense of agility and speed.
This all means that the DX-2 is well equipped to tackle fast-paced but deft movie moments. The sequence where Joy and Sadness are ejected from the headquarters in Pixar's Inside Out (Blu-ray) convinces, with the speakers nailing the movement of the memory balls and general sense of disarray while keeping the score and dialogue distinct from the wider effects.
The use of a dedicated centre speaker really pays dividends in situations like this. Sharing drivers across the front soundstage keeps it uniform tonally, resulting in a robust, believable sound with smooth transitions, and dialogue that's never lost in the mix even when things get hectic.
The system maintains its clear and cohesive presentation with things like Sky's deranged (but weirdly watchable) Britannia; is a satisfying listen late at night with the volume dropped low; and turns in a decent presentation with music too. That well-judged handover between satellites and woofer ensures an impressively fulsome delivery of Kraftwerk's Aero Dynamik (FLAC, 3-D The Catalogue), with its bassline rolling along nicely with no sense of overhang or delay, nor any obvious feeling of there being three speakers rather than two.
With the more considered and relaxed Losing to You by Stars, the DX-2 delivers the vocal centre of the song with surprising scale and genuine realism, given the dinky nature of the satellites. As with film use, you can push the speakers to run out of headroom, but the sub remains as unburstable as ever.
This 2.1 performance naturally isn't as refined or largescale as that of a pair of floorstanding speakers, but it is achieved while taking up an awful lot less space in the room. And it's more than good enough to balance some stereo listening along with multichannel.
A slice of home cinema
Again, Wharfedale has got the balance between price and performance bang on. The sonic chops of this sub-£500 package are considerable, while styling is good and setup fuss-free. There are speaker wires to run and an AVR to budget for, but the DX-2 is not so much bigger or more cumbersome than a high-end soundbar, while offering much more flexibility. This gives buyers a real slice of home cinema joy at a very sensible price point. Like its predecessor, it's a bit of a bargain.
HCC Verdict
Wharfedale DX-2 5.1
Price: £400 
www.wharfedale.co.uk
We say: Wharfedale's DX-2 is well priced, easy to live with and – most importantly – sounds absolutely superb for the money. A fine choice for an affordable AV system.
Performance: 5/5
Design: 4.5/5
Features: 4/5
Overall: 5/5

Specification
DX-2 Satellite
Drive units: 0.75in soft dome tweeter; 3in woven polypropylene midbass driver
Enclosure: Sealed Frequency response (claimed): 120Hz-20kHz
Sensitivity (claimed): 84dB Power handling (claimed): 60W
Dimensions: 120(w) x 190(h) x 122(d)mm Weight: 2kg
DX-2 Centre
Drive units: 0.75in soft dome tweeter; 2 x 3in woven polypropylene midbass drivers Enclosure: Sealed Frequency response (claimed): 120Hz-20kHz Sensitivity (claimed): 86dB Power handling (claimed): 60W
Dimensions: 310(w) x 120(h) x 122(d)mm Weight: 2.7kg
WH-D8 subwoofer
Drive units: 8in front-firing doped paper woofer
Enclosure: Sealed Frequency response (claimed): 40Hz-120Hz
On board power (claimed): 70W Remote control: No Dimensions (including feet/grille): 268(w) x 328(h) x 322(d)mm Weight: 7.8kg Features: Stereo phono input; crossover control; phase switch; auto on/off

SPONSORED VIDEO

SPONSORED VIDEO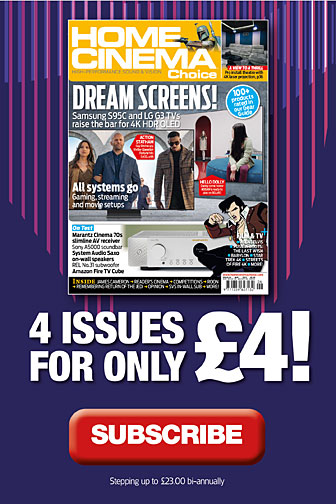 Home Cinema Choice #332

is on sale now, featuring: Samsung's 8K flagship; Anthem AVM 90 processor; B&W 800 Series Diamond; LG smart projector; Hollywood box office bombs; Hitchcock 4K; and more
Want to see your home cinema system featured in the pages of HCC? Click
here
for more info.