Western Digital TV Live Hub Media Player review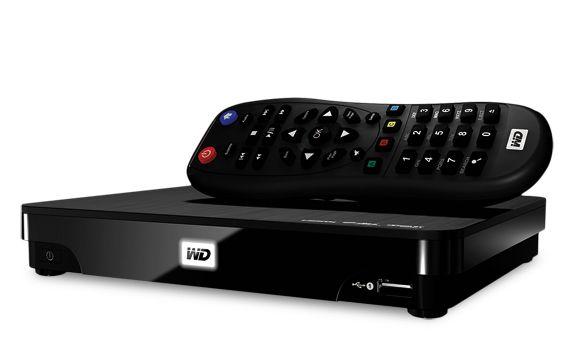 WD drives towards domination
Chris Jenkins checks out a media player with big storage attached
WD's digital media players include the cut-down WDTV Mini and advanced WDTV and networkable WD TV Live. So this version, with its built-in 1Tb storage drive, can be regarded as a logical development.
The Hub is designed to play files from practically any digital source including downloads, USB storage devices and portable media players. It supports a vast range of file formats including HD video, audio, images, subtitles and disc images.
It offers smooth, glitch-free playback of 1080p video, streams from DNLA network drives and can use wi-fi via an optional dongle. We used a tiny UMD-606N from Solwise (www.solwise.co.uk) - a worthwhile investment for just £7.50!
The Hub's revised GUI makes navigation and control simple; you can also plug in a standard USB keyboard. BBC iPlayer functions should come in an update.
There's a comprehensive remote control, a generous selection of connections including HDMI v1.4, and new features including media library sync and personalised backgrounds.
Highs
Marvellously comprehensive file format support with the promise of upgrades, new interactive functions and a Web access.
Internal drive makes it easy to compile a one-stop media library.
Lows
Case design is large and clunky compared to the previous non-storage models.
Cost added by the drive might put off the casual buyer.
---
Western Digital TV Live Hub Media Player
Price: £200 Approx
Overall: 5/5
Click

here

to see what's inside Home Cinema Choice 306.

Reviews of Optoma and Epson 4K projectors, Philips' OLED934 TV, and Arendal's entry-level subwoofer; a roundup of classic movies on UHD Blu-ray; our annual gift guide; and a whole lot more...
Want to see your home cinema system featured in the pages of HCC? Click
here
for more info.