Transformers: 5-Movie Collection Ultra HD Blu-ray review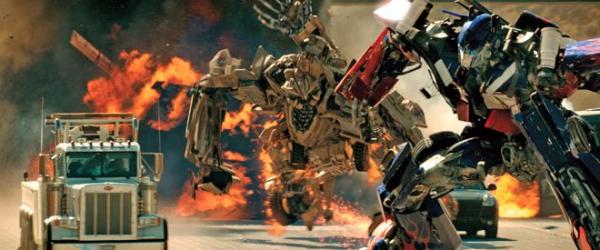 The titanic battle rattles on and on (and on) in this ultimate collection of bigscreen Bayhem
Bay-baiting has become something of a sport when it comes to the clanking titan that is the Transformers franchise, but for all its faults the series is nothing if not visually audacious. Transformers hasn't just pushed the VFX envelope, it's nuked it clean into orbit. And here, in remastered 4K form, the often astonishing work of ILM and assorted visual effects shops is given a spectacular platform to impress.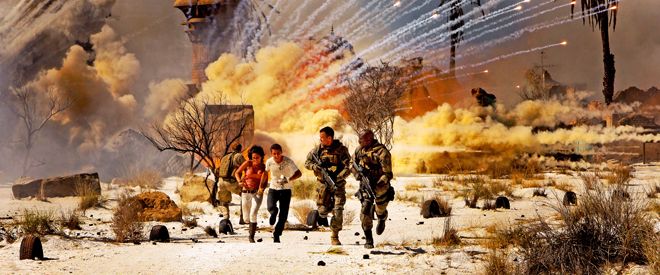 Picture: Of all the remasters, the original (and best) of the series is the biggest beneficiary. Shot mainly on Super 35mm, it looks gloriously cinematic in both detail and grading. The movie also makes more use of physical effects than its sequels, to which this transfer adds weight and heft, and the introduction of HDR makes an obvious difference. When the transport lands at the airbase, before the first robot reveal, the sun in the 4K edition is a tight orb in a rich dusky sky. On the BD it's far less focused and appears bleached.
Appropriately, it's HDR which largely distinguishes Dark of The Moon. Marking a partial shift to digital photography, this film was also the first to be shot in 3D, using James Cameron's 3D Fusion camera rigs. Consequently, the visual effects become even more complex; the 4K rendition of Driller providing the standout sequences.
The Last Knight embraces even more formats and cinematographic processes than Age of Extinction. Amidst the melee of source formats are ARRIRAW at 6.5K, Panavision anamorphic, IMAX 3D (6.5K), Redcode RAW at 6K and so on. The sheer amount of detail, enhanced by wide colour and judicious spectral highlights, conflates to some of the best 4K disc images we've yet seen.
Picture rating: 5/5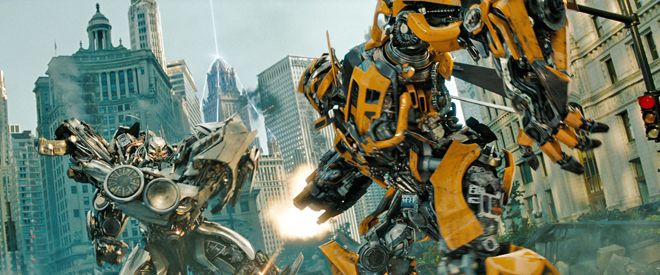 Audio: The audio on the first three films has enjoyed an Atmos makeover on these Ultra HD discs, which dramatically increases the scope of the soundfield. The Atmos uplift isn't quite so pronounced on Dark of the Moon, which was the first Transformers outing to be released theatrically in Dolby 7.1. The Last Knight is the ultimate Atmos system stretcher. The score, by Steve Jablonsky, hits all the right cues, while the multifarious conflicts are exhaustingly colossal.
Audio rating: 5/5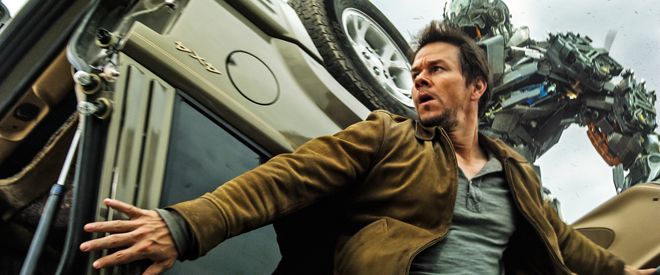 Extras: On the first four films, the selection of extras is slim to none. The first two have commentary tracks by Bay, and (on Revenge of the Fallen) Roberto Orci and Alex Kurtzman, while Dark of the Moon and Age of Extinction are sans supplementals. However, The Last Knight compensates with around 90 minutes of moderately interesting material, comprising short featurettes on the production. It's also the only movie in the collection with an UltraViolet code.
Extras rating: 3/5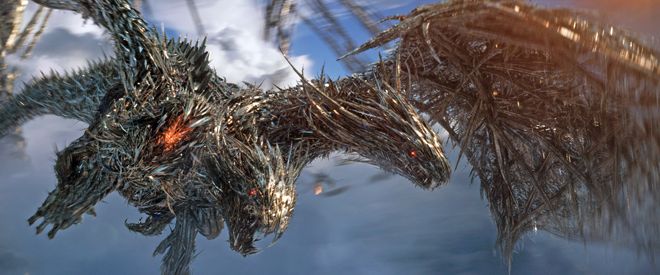 We say: This set is an unrelenting but technically impressive cacophony of sound and vision. Shame so many of the extras have gone missing, however.
Transformers: 5-Movie Collection, Paramount, Ultra HD Blu-ray & All-region BD, £100
HCC VERDICT: 4/5