Sony VPL-VW520ES projector review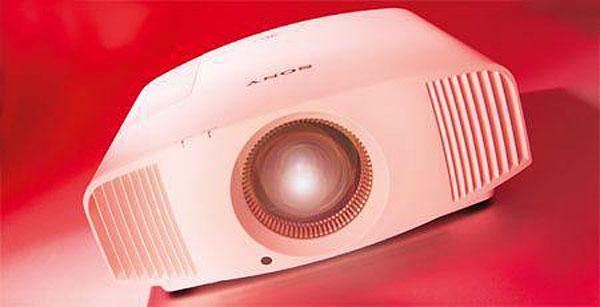 Sony's VPL-VW520ES marries HDR playback to its native 4K spec. Is it the most exciting home cinema PJ around?

Every now and then a product lands that changes the game. One that delivers class-leading picture quality while bringing something new to the home cinema technology party. Sony's new VPL-VW520ES projector is such a product. And trust me, it's quite hard trying to write a review with your jaw hanging permanently open. It's messy.

The selling point of the VW520ES is essentially this: for £8,800 it gives you both a native 4K resolution – something no other brand has yet been able/bothered to manage on a home cinema projector – together with high dynamic range (HDR) playback.
HDR, for the uninitiated, is the new end-to-end picture format that captures a greater luminance range than you get with standard video formats, resulting in pictures that look brighter, more colourful and more contrasted – provided they're seen on displays capable of reproducing their extra picture information. I've seen enough HDR to know that so long as it's done right, it's capable of having a huge impact on a viewing experience. More so than the introduction of 4K resolution.
More of everything!
Helping the VW520ES 'do HDR right' are some eye-catching specifications. The projector's dynamic contrast ratio (achieved via processing and a dynamic iris system) is rated at a colossal 300,000:1 – 50 per cent higher than the contrast of its predecessor, the VW500ES. There's a maximum brightness rating of 1,800 lumens from its 280W lamp, too. This represents a modest increase of 100 lumens. While it won't stack up in a numbers game against 'high-brightness' rivals and isn't suited to mega-sized home theatres, it's actually an impressive figure – consider that yesteryear's JVC HD1 peaked at 700 lumens and you can see how the market has developed.
Colour, meanwhile, benefits from Sony's Triluminos system for boosting saturations and expanding the dynamic range, while the projector carries myriad tools for adjusting pictures to suit your tastes/content. These include gamma correction, colour correction, colour temperature adjustments and a range of colour space settings (stretching from the 'old' BT.709 standard up to BT.2020). Also, perhaps controversially, you get a host of video processing systems taking in everything from noise reduction and motion handling to contrast and colour enhancements.
It's important to stress that the BT.2020 setting does not mean that the VW520ES can reproduce the full BT.2020 colour range. Or even the DCI P3 standard come to that. But it does mean the projector has the ability to emulate such settings as closely as its Triluminos and processing technologies allow. Explain's Sony's projector guru Yoshi Koike: 'BT.2020 mode is there to emulate colour primary (colour points) to be the same as BT.2020, within the optical colour space of the projector. Those colour points are calibrated, so colour reproduction is more accurate.'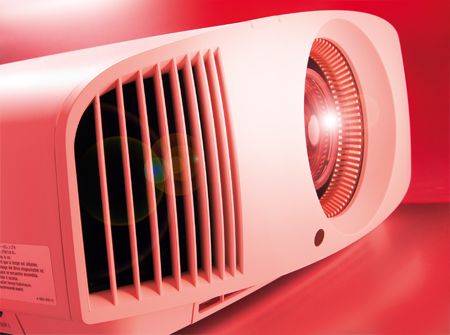 The home for the VW520ES's cutting-edge chippery is pretty large at nearly half a metre wide. Don't be mistaken: this sort of thing is more at home permanently installed in a cinema room than perched on a coffee table in a day-to-day living space. That said, Sony has made the projector available in glamorous white as well as black and it wears its bulk nicely, thanks to its arced upper edge and circle of gold highlights that taper back to the centrally-mounted recessed lens. And there are even a couple of 'bright' picture settings offered to suit relatively casual environments. As far as I'm concerned, however, if you've spent the best part of nine grand on a projector you'd be nuts not to put it in a properly blacked-out setting.
Installation aids include fully motorised focus, 2.1x zoom and optical image shifting, the latter available in both horizontal (+/- 31 per cent) and vertical (+85/-80 per cent) directions. There should be no need to resort to image-distorting keystone correction here. The throw ratio extends from 1.38:1 to 2.83:1. And as with previous Sony high-end beamers, there's a lens memory function that allows you to store zoom/focus settings for different aspect ratios.
Connections contribute to the VW520ES's prowess. The two HDMI side-mounted inputs include support for HDR-friendly 10-bit playback – albeit only at 24fps. With 4K material running at 50 or 60fps the supported bit-rate drops to 8-bit. Since the vast majority of films are still mastered and released on Blu-ray in 24fps, the projector should be able to handle the extra colour information of most of the 10-bit content likely to be coming in the future.
The way projected images can fill your field of vision makes them the natural home for 3D playback. It seems a pity, then (and somewhat tight-fisted) that Sony doesn't include any of its active shutter 3D glasses for free. A friendly dealer might chuck some in for nowt. Luckily, a pair of Samsung's latest 3D glasses I had lying around worked fine.
I was keen to kick off testing of the new Sony by trying out its 4K HDR capabilities. I'd had a mouthwatering play with these during a hands-on session at the IFA show back in September, which featured footage of The Black List and a remaster of The Amazing Spider-Man 2 and I couldn't wait to experience the same sorts of delights again in the comfort of my own room. As it turned out, though, I did have to wait; finding a way to play HDR via the VW520ES turned into a rather painful rigmarole involving the loan of one of Sony's FMP-X5 media players. Basically, Ultra HD Blu-ray hardware just can't come fast enough. But to say the hassle was worth it would be the understatement of the year.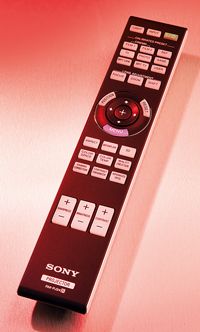 The VW520ES's delivery of HDR content is, essentially, mindblowing. Partly because it does – just – have enough brightness in its locker to deliver a sense of HDR's expanded luminance range, but mostly because it does a sensational job of delivering the extra colour range that HDR content brings to the table.
Sony-supplied footage of a Japanese mother and daughter in traditional dress enjoying a colourful birthday party on a balloon-filled boat [sounds fun – Ed], plus a gorgeous LG-created HDR 'travelogue' clip, are delivered – thanks in no small part, I suspect, to Sony's Triluminos technology – with remarkable colour punch and richness. The bold reds and golds of kimonos and the glossy blues, greens and yellows of the balloons all enjoy extraordinary intensity and an enhanced sense of tonal definition, as well as standing out strongly against the dense greys and blues of the river and sky. This is so far in advance of the colour response you get from even the most masterfully produced standard dynamic range projector that it's as if you've died and gone to an AV heaven.
And there's nothing in the least bit gaudy, garish or forced about this extraordinary upsurge in colour performance. In fact, HDR pictures look much more realistic as well as far more eye-catching and attractive. Have we finally reached a point where we can actually get to see on a video display what the world really looks like? Rather than a 'compressed' version of reality designed to fit within the limitations of established previous generations of display gear? Well, if we haven't quite got all the way there yet, we're certainly a lot closer.
It's not just the explosive colours and slightly expanded luminance that make HDR on the VW520ES special, though. There's a tremendous depth to images here, with an expanded sense of contrast and more detail in dark areas. HDR pictures look solid and three-dimensional, somehow more textured than SDR 4K footage.
The bottom line is that with native HDR content, the VW520ES engineers a picture performance that feels like a glimpse of a brave new AV world. This makes the £8,800 ticket look good value when you consider that the ultra-expensive likes of Runco and SIM2 aren't even doing 4K yet.
Standard bearer
Forget HDR, though. The VW520ES needs to also shine with today's content. And this is exactly what it does. Standard dynamic range 4K clips of Transformers and the Total Recall remake, together with a variety of other 4K demo reels (including my much-spooled 60p footage of the last World Cup football tournament) all look exquisite. The VW520ES proves what a difference a native 4K resolution can make at the sort of large image sizes a reasonably bright projector can deliver. Detail reproduction is first-rate, while the best contrast performance Sony has ever delivered from a home theatre PJ helps delineate the subtle light and tone shifts that separate the 4K wannabes from the real 4K deal.
The upscaling engine manages to remap difficult, grainy HD content like the Blu-rays of 300 and Harry Potter And The Deathly Hallows Part 2 to the projector's trio of 4K chips (and, yes, these are 4,096 x 2,160) without them coming across as noisy or in any way obviously processed. This impressive uprezzing has been a part of the Sony stable since the first 4K model – the VPL-VW1000ES – landed back in 2012, and remains a stunning achievement. Unlike the TV world, there's no hiding place for processing unpleasantries with projectors.
And great kudos is due to the advances Sony has made with this projector's light engine. As mentioned, images look slightly brighter than those of its forebear; they also feature a more expansive and convincing contrast range underpinned by a rich, believable black level, with detailing retained in dark scenes to stop them seeming crushed, hollow or flat.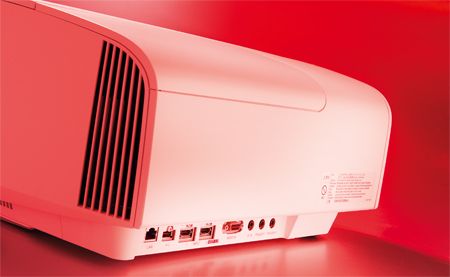 The contrast processing and dynamic iris systems show signs of improvement, clearly boosting contrast but with greater subtlety than before. Even the Motionflow feature is Einstein-intelligent. Especially the True Cinema mode, which does a cinematic job of reducing judder without you really noticing.
Going back to Pandora
Firing up Avatar 3D on Blu-ray (for old time's sake) reveals the VW520ES to be excellent fun in stereoscopic mode. The HD 3D image appears impressively detailed, the projector's strong contrast performance helps it deliver a great sense of space and depth, and while there is a definite drop-off in brightness (as per usual with projectors), the Sony's healthy core brightness ensures 3D images have credible colours and engaging dynamism. Cameron's tree-hugging extra-terrestrials look good enough to make you feel like you're part of their world, and the overall experience will have you digging out other old favourites for a re-run.
An issue with 3D is that there's more crosstalk ghosting around than I'd like; enough, at any rate, to leave largescale scenes like Jake's debut flight on an Ikran in Avatar looking soft and blurry in places in pronounced contrast to the sharpness the PJ typically delivers.
And there are other facets of Sony's movie maestro that could be improved. For starters, you have to be careful with some aspects of its setup to get the best from it. For instance, to deliver the best combination of image stability, contrast and light/colour balance, I found I needed to leave the Dynamic Control feature off, the Advanced Iris set to around 72, and the contrast enhancer set to Low. There are a lot of adjustments here and it pays dividends to familiarise yourself – and experiment – with their powers. A professional calibration might be in order if you have any spare cash left after purchasing.
I'd also recommend using the lamp set to 'high' to fully unlock the VW520ES's cutting-edge capabilities. This may not be possible if your viewing room is quite small as it causes an upsurge in the projector's fan noise (versus the almost silent running of the 'low' lamp setting). It will also impact the PJ's lamp life, which is rated at 6,000 hours in low. The VW520ES takes an unusually long time to warm up and cool down, too.
Does it have rivals? From from what I've seen of JVC's new projectors they almost certainly outgun the VW520ES where black level response is concerned. Of course, none of those JVCs offer native 4K playback. And I wonder if the Sony has quite enough brightness to unlock the absolute last drop of picture quality from the more aggressive HDR formats we're likely to see; in this regard a souped-up LED-lit TV may hold all the cards.
Yet these are minor bumps in the VW520ES's road to next-generation glory. Even without HDR its 4K pictures are spectacular; throw in HDR on top and you've got a jaw-dropping sub-£10,000 cinema projector and a more than commendable upgrade on the VPL-VW500ES.

SPONSORED VIDEO

SPONSORED VIDEO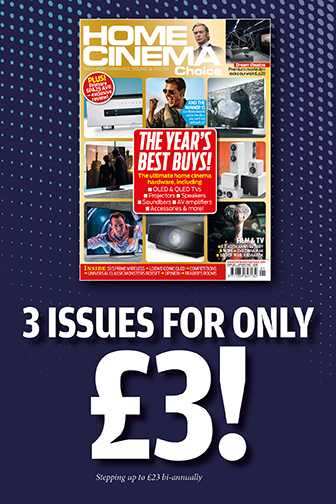 Home Cinema Choice #332

is on sale now, featuring: Samsung's 8K flagship; Anthem AVM 90 processor; B&W 800 Series Diamond; LG smart projector; Hollywood box office bombs; Hitchcock 4K; and more
Want to see your home cinema system featured in the pages of HCC? Click
here
for more info.