Sony VPL-VW500ES review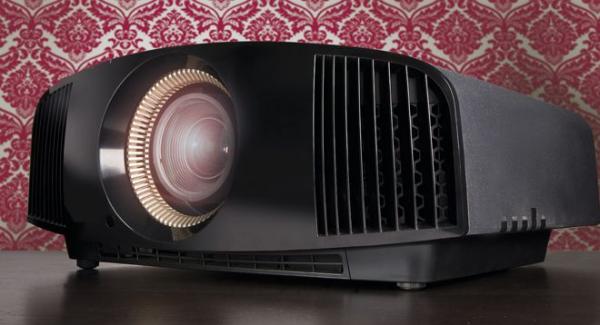 At just £8,800 this entry-level 4K projector is nothing short of a home cinema revolution
With rival projection technologies struggling to get their 4K acts together, Sony has been quick to seize the next-gen initiative with its SXRD system, and having launched the stellar 4K-resolution VPL-VW1000ES around 18 months ago, it's now out to blow your minds with the VPL-VW500ES.
The 'killer app' of this new PJ is that it gives you genuine 4K pictures for £8,800 – a price which pitches it into the same price category occupied by good-quality HD projectors like JVC's DLA-X75 and DLA-X95.And making its price even more astonishing is the VPL-VW500ES's specification. Far from being some painfully stripped-down version of the VPL-VW1000ES, in some ways its spec exceeds that of its pricier predecessor.
Particularly eye-catching is its use of Triluminos quantum dot colour technology, designed to produce a more expansive colour range than a normal projection colour system. The VPL-VW500ES's SXRD chips seem startlingly uncompromised, too, with a claimed response time of 2.5 milliseconds – a figure that leaves rival LCD projectors for dead and should help 4K's gorgeous clarity remain intact even when there's motion in the picture.
Similar benefits should arise from Sony's Motionflow engine, which includes a new Combination mode that mixes Sony's previous Film Projection and Motion Enhancer features to, allegedly, deliver 'ultra-smooth, dot-free pictures with natural, fluid movement'. Though to be honest, I still remain inherently sceptical regarding motion processing systems.
Upscaling of non-4K content, meanwhile, comes courtesy of Sony's Reality Creation suite, which worked a treat on the VPL-VW1000ES and Sony's first 4K TVs.
Let someone else do the work...
Another eye-catching feature of the VPL-VW500ES is an Auto Calibration engine where the projector can periodically recalibrate itself to its original factory conditions, using a built-in colour sensor, to compensate for changes to its picture's characteristics that can occur over time. There's also a picture position memory function, so those with 2.35:1 screens can establish lens settings for different aspect ratios, removing the need for an external anamorphic lens attachment.
Setting the Sony up uncovers an excellent 2.06x level of optical zoom and loads of vertical and horizontal image shift. The shift, focus and zoom features can all be adjusted by buttons on the backlit remote control, and you can also integrate the projector into a wider home control/automation system via RS232, RJ45 and IR terminals.
Talking of connections, the VPL-VW500ES carries two HDMIs built to the latest 4K HDMI standard, though it must be stressed that not all HDMI 2.0 connections are equal. Unlike the port on Panasonic's L65WT600 TV, which can handle 60fps 8bit 4K/UHD with 4:4:4 colour sampling, the HDMIs on the VPL-VW500ES can, I'm told, only deliver 4:2:0 sampling at 60fps, so that images lose a little colour precision. Triluminos technology, though, may be able to compensate for this.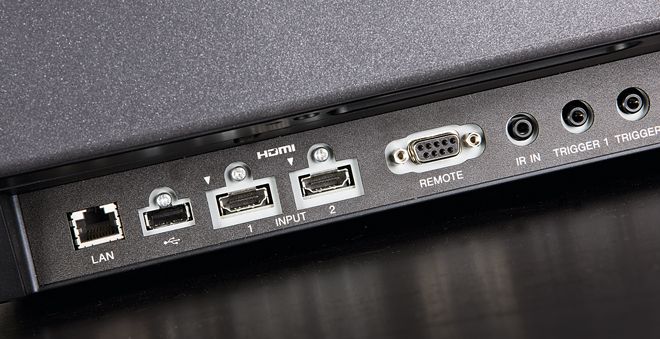 Compact cinema
The VPL-VW500ES is a surprisingly compact unit considering what's going on inside, and it looks pretty too with its arced top, large central lens, and sparkly, textured finish.
Naturally I kicked off the testing phase with native 4K material (predominantly fed from a Sony 4K server). And for the most part the results looked every bit as amazing as I'd hoped they would. Detail levels are incredible. All the classic detail indicators like the weaves in clothes, individual blades of grass, facial pores, leaves on trees and so on are present and correct, rendered precisely and densely. And the fast response of Sony's SXRD chipsets means that even 4K footie footage from the 2012 World Cup appears without blurring or judder to spoil the show, while the unit's imaging system makes it virtually impossible to pick out visible pixel structure in the image – even when I stuck my face right up to my 90in test screen.
4K isn't just about more detail, of course. Native 3,860 x 2,160 images enjoy a much greater depth of field, with the myriad pixels enabling the image to resolve detail much further into the distance. Also, having four times as many pixels means colours can be rendered with what feels like infinite subtlety. Blends and tonal shifts are exquisite. Sony's Triluminos system enhances this sense of colour resolution even further, leaving richly-hued material looking so good it's been known to make grown cinephiles cry. Probably.
The only thing about the 4K native pictures that's anything less than dazzling is the contrast on show during dark sequences. I'll return to this in more detail later.
As for the VPL-VW500ES's handling of HD, its upscaling talents prove so good I wouldn't have believed it if I wasn't seeing it with my own eyes. Essentially, the projector adds high levels of detail and resolution to Blu-ray sources without either exaggerating source noise or leaving movies looking excessively gritty. The final Harry Potter... Blu-ray is a particularly tough test for any upscaling engine thanks to its tricky, dark colour palette and grainy finish, yet the Sony handles it brilliantly, adding loads of pixel density and detail without being overbearing.
Upscaled colours impress too, delivering fine blends and natural tones that look only marginally less precise than those obtained from native 4K images.
A step too far
The VPL-VW500ES has just one flaw. When watching dark scenes, like the night battles in Glory (one of Sony's Mastered in 4K BD releases) it can't reproduce black levels as deep, rich, stable and convincing as JVC's D-ILA projectors, which are its only real rivals at this price point. If you try to boost black levels by using the projector's dynamic iris you're regularly distracted by quite strong jumps in the image's overall brightness level. Yet, without the dynamic iris, there's a discernible greyness to parts of the picture that should look black, and this can only be completely combatted by removing more brightness from the picture than I felt comfortable with. It's by no means a bad black level performance, just not best-in-class.
The last part of the VPL-VW500ES's performance to test is its 3D handling, and here again it delivers the goods. Since it uses active 3D technology the projector upscales 3D Blu-rays to 4K – and it does it so well that it's again clear that the unit's upscaling engine outperforms the projector's price point by a huge margin. Stereoscopic sources are taken to above-HD levels of detail and given a gorgeous sense of extra density perfectly suited to the effect.
Fast-moving 3D material is displayed surprisingly credibly considering the level of processing going on, and the projector keeps a tight rein on crosstalk noise. You can still see double imaging over distant picture areas, but it's always subtle, and seldom draws your attention from the main action.
A projector like no other
The VPL-VW500ES is a brilliant proposition. There may be other projectors in its class that offer richer contrast performances, but there's no other projector at anything like its price point that offers the many, varied and stunning advantages associated with genuine 4K imaging. And there's no overstating the importance of its upscaling skills either. While you wait for native 4K content to make itself available, Sony's next-generation PJ will provide a superb makeover for all your HD sources. Grab a demo now.
---
HCC VERDICT

Sony VPL-VW500ES
Price: £8,800 Approx
www.sony.co.uk
Highs: Native 4K looks incredible; upscaled HD looks nearly as good; remarkably affordable for a 4K projector; excellent colour reproduction
Lows: Contrast is bettered by JVC's D-ILA projectors; slight crosstalk with 3D; 3D spex are optional
Performance: 5/5
Design: 4.5/5
Features: 4.5/5
Overall: 5/5

SPONSORED VIDEO

SPONSORED VIDEO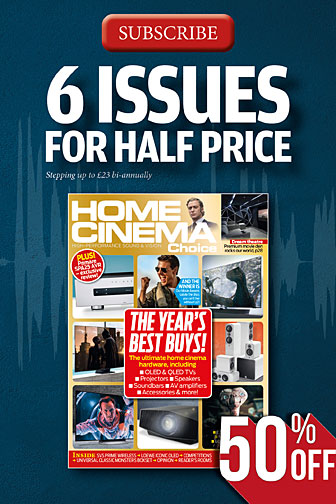 Home Cinema Choice #332

is on sale now, featuring: Samsung's 8K flagship; Anthem AVM 90 processor; B&W 800 Series Diamond; LG smart projector; Hollywood box office bombs; Hitchcock 4K; and more
Want to see your home cinema system featured in the pages of HCC? Click
here
for more info.