UPDATED: Sky finally upgrades 4K UHD to HDR, but is your Sky Q compatible?
UPDATED: This story has been updated to include details of Sky Q boxes compatible with its HDR platform.
Sky will finally introduce HDR as part of new channel introductions next week. The upgrade is expected to debut on Wednesday 27, alongside the launch of the broadcaster's new factual channels: Sky Documentaries, Sky Nature and the rebranded Sky History.
The introduction of HDR has been dogged with delay, during which time the satcaster has seen its position as a technology leader eaten away by OTT services which have found it relatively easy to phase HDR in, not least because they have complete control of the delivery chain, from transmission to playback apps. Working with legacy hardware already in circulation has proved a much bigger challenge.
We would also expect Sky Sports to begin HDR live transmissions in 2021. The broadcaster told HCC that its first live HDR sports coverage will be the delayed Tokyo Olympics.
As widely anticipated, Sky will introduce HDR using the HLG (Hybrid Log-Gamma) standard. The vast majority of HDR TVs in use already support HLG, which has been trialled by the BBC on iPlayer, alongside HDR10. There will, however, be some early 4K HDR TVs still in use which will be incompatible.
Sky has confirmed that while its new 1TB and 2TB boxes support HDR, some older Sky Q boxes will not. This is bad news for home cinema enthusiasts who would have been amongst the first to sign-up to the platform.
Boxes that will not work with Sky UHD HDR are:
32B0xx Sky Q 2TB
32C0xx Sky Q 1TB
32C1xx Sky Q 1TB

This that will work with Sky UHD HDR:
32B1xx Sky Q 2TB

32B203 or 32B204 Sky Q 1TB

32B205 or 32B206 Sky Q 1TB/2TB

You can check which box version you have in the Settings menu (Settings/System Info/Hardware Version).
The suggestion is that at the moment Sky will not offer early subscribers a swap-out to a more accommodating HDR box, and even if a new box is proffered it's unclear how this would be installed, given concerns about social distancing during the COVID-19 pandemic. Until Sky confirms a concrete route forward, the only course of action would be to just wait it out – and if nothing is forthcoming by the autumn, maybe hope your existing Sky Q box develops a fault and falls over.
The HDR roll-out as part of its channel expansion could be considered as something of a soft launch for the service. HDR will only be available on VOD downloads, not as part of any linear live transmission.
The suggestion is that HDR 4K downloads will eventually include Sky Original shows, such as Gangs of London and Code 404, as well as select UHD movies. HDR films may not appear until Christmas, suggests Sky.
We would also expect Sky Sports to begin HDR live transmissions, once sporting fixtures return to the schedules.
Both Sky's on-board Netflix and Disney+ apps are expected to be upgraded to support HDR, sometime after the HLG firmware update has rolled out.
No user setup is required, as the feature is enabled automatically.
Early HDR-enabled shows will include Sky Nature channel offerings Gangs of Lemur Island, Wilderness Reborn and Malawi Wildlife Rescue. Perhaps not too exciting, but at least you'll be able to see just how effective HDR looks on your telly.
Previous trials with HLG HDR have not been particularly impressive. An early experiment by Eurosport, carried by Virgin Media and delivered on a V6 STB, looked dreadful, the image flat and devoid of contrast. The trial was curtailed early.
While higher-spec TVs, be they premium LED or OLED, should work fine with HLG content, mid-range and budget LED LCDs, which are ostensibly compatible, may not fare so well. It'll be interesting to gauge early feedback.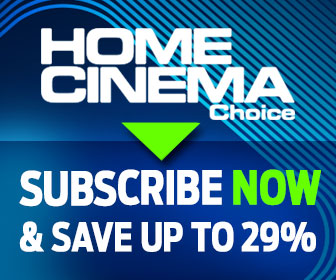 Home Cinema Choice #323

is on sale now, featuring: Panasonic JZ2000 4K OLED TV; LG SP11RA Dolby Atmos soundbar; Philips 806 OLED TV; Neill Blomkamp interview; hi-fi meets home cinema install; and more
Want to see your home cinema system featured in the pages of HCC? Click
here
for more info.