Samsung PS64F8500 review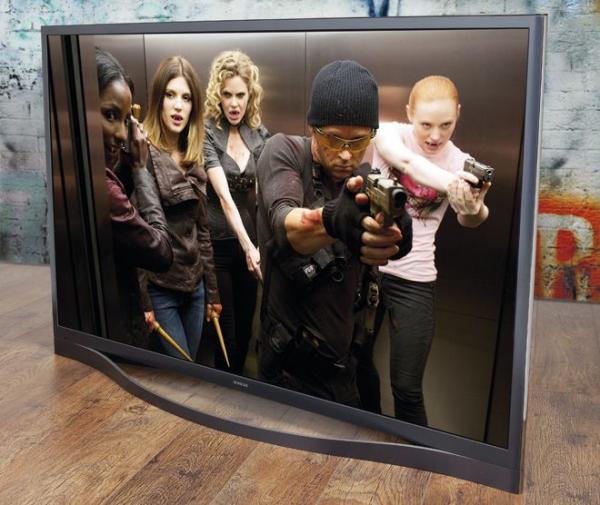 Samsung's flagship 2013 plasma TV looks on the bright side...
According to the current AV buzz, plasma TV technology is on its death bed. Having spent a week with Samsung's sensational new PS64F8500 plasma TV, though, I can't help but think that plasma has never felt more alive.
This is a bit surprising, actually. After all, Samsung makes no secret of its relative enthusiasm for LCD/LED technology, and last year Samsung lost ground on Panasonic with its plasma TVs. So strong is Samsung's apparent desire never to be second at anything, though, that its engineers have gone into overdrive with the PS64F8500, completely re-engineering its panel until it delivers pictures that are genuinely remarkable.
I'll get into these pictures presently, but first I've got some practicalities to cover - starting with the set's design, which is… well, a bit chunky, actually. The PS64F8500's frame sticks out more than an inch on all four sides, and its heft is emphasised by its deep, metallic grey finish and the unusual elliptical stand the TV squats down on. The overall look certainly isn't unattractive, but nor does it do much to limit the substantial impact the TV makes on your room. And those with a soundbar may look at the jutting-out stand and weep.
The PS64F8500's connections are extensive, with highlights of four v1.4 HDMIs, three USBs, and built-in Wi-Fi. The AV connections are all arranged for side access, too, making the set easier to wall mount. In theory, anyway - the power connector sticks straight out...
Investigating the PS64F8500's onscreen menus reveals an expansive suite of picture adjustments, including such calibration-friendly treats as colour, gamma and white balance management, and substantial control over (almost…) all the TV's processing activities.
The highlight of the PS64F8500's operating system, though, is Samsung's new Smart TV engine. This divides content into five categories - TV, on-demand, your own photos/movies/music files, social media, and a straightforward 'apps icon gallery' – each of which gets its own dedicated home screen.
It's all beautifully presented, and, TiVo-stylee, the TV can 'learn' your habits and automatically recommend TV and on-demand content it thinks you'll like based on your viewing history. You can also stream what's showing on your TV to Android/iOS smartphones or tablets, and can share multimedia stored on your smart device with the TV screen.
Samsung's online service, meanwhile, is distinguished by huge amounts of streaming video content, including BBC iPlayer, the ITV Player, LoveFilm, Netflix, Blinkbox, BBC News, BBC Sport, Curzon on Demand, an Explore 3D channel, Crackle and, soon, 4OD.
Clever and pretty though Samsung's new Smart TV interface is, it's also rather inscrutable and confusing, especially before it's had time to learn your viewing habits. The optional gesture and voice controls (the former delivered by a built-in, Skype-friendly camera) are still too erratic and flawed to encourage use, and the Social page bizarrely, and ineffectively, tries to aggregate content from both your Twitter and Facebook pages with a heavy emphasis on video recommendations – activities which don't reflect how we generally consume social media.
Panel beate​r
Turning to the improvements made to the PS64F8500's panel, Samsung has enlarged the panel's discharge space, introduced a new discharge gas and used new high-efficiency Magnesium Oxide conduction materials to produce a claimed 250 per cent boost in the TV's brightness.
Of course, it is contrast and not brightness that's usually plasma's biggest attraction. But here, too, the PS64F8500 claims significant advances, including an improved Real Black Pro Filter that reduces onscreen reflections and the negative impact ambient light can have on plasma pictures; a new contrast-boosting discharge waveform; and quad-core processing, which enables the panel to scan light levels for each image line in real time, as well as being able to achieve peak brightness faster. Putting all these improvements together delivers a claimed 400 per cent contrast boost over last year's models.
The claims are just numbers, obviously. But the longer I spent ogling the PS64F8500, the more evident it became that these numbers do translate into awesome pictures.
It's not the individual increases in contrast or brightness that really blew me away, though; rather it's the way the two improvements combine to produce pictures of astonishing intensity, dynamism and vibrancy. What's more, while I'm used to finding plasma screens losing considerable contrast and vibrancy in well-lit/bright rooms, the PS64F8500 retains pretty much all of its image quality even with my lights turned to their highest level. This is little short of revelatory for a plasma TV, and makes the technology a direct living room rival for LED screens, rather than just being a premium home cinema option.
Not that the PS64F8500's new 'casual' picture credentials stop it from also being a mesmerizingly good cinema display. On the contrary, witnessing wonderfully inky, rich nuanced black tones while simultaneously enjoying – in the same frame - bright, vibrant but also still subtle and accurate colours never grows old. The combination of darkness, light and colour on show during the key poker sequences in Casino Royale, for instance, goes well beyond anything LCD technology could deliver.
I've mentioned the PS64F8500's colours in passing already, but it's worth adding that as well as combining extreme dynamism for a plasma TV with some balanced and natural tones – even where notoriously tricky reds and greens are concerned – the set produces degrees of blend and tonal shift subtlety that go well beyond the plasma norm. In the light auras around Gandalf's fireworks show in The Fellowship of the Ring, there was a total absence of striping or banding effects.
Goggle-eyed
The PS64F8500's brightness pays off handsomely with 3D. Watching Prometheus and Frankenweenie using the two pairs of gratis active shutter glasses, it's refreshing to find a plasma 3D picture not exhibiting the usual enthusiasm-sapping lack of brightness. The PS64F8500's 3D images remain punchy, and you can actually watch them comfortably with the lights on – something that's certainly not the case with other 3D plasmas.
The Samsung's colour range is also to the fore during 3D viewing – especially during Prometheus's Peter Weyland introductory holograph sequence - and its motion handling is vastly improved from previous Samsung plasma efforts, with far less judder, especially if you use the surprisingly decent judder reduction or Film processing modes.
The extreme contrast of the PS64F8500 helps the set delineate a good sense of 3D space too, and detail levels with 3D Blu-rays are incredible, providing an eye-popping reminder of why the active 3D format was invented.
Stopping the PS64F8500's 3D pictures short of being hands down the best I've seen is crosstalk. While the ghosting problem isn't severe, I have seen some rival 3DTVs – even a few active 3D ones - suffer with it less. All the same, for much of the time the PS64F8500's king-sized 3D performance will have your jaw hanging open in awe.
A couple of caveats
The £3,000 PS64F8500 isn't quite perfect. Its picture presets are ill-judged, for starters, with all of the TV's presets bar 'Movie' pushing sharpness so hard images look fizzy and gritty. Floating blacks are sporadically apparent too, as the set adjusts the picture's brightness and black level 'tone' so aggressively you're distracted by the shift. This still happens even if you deactivate the set's adaptive contrast setting.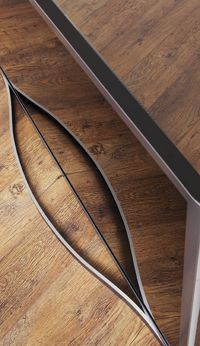 Two further issues are likely connected with the huge brightness increase Samsung has delivered. First, bright, static image elements can leave a temporary ghostly 'residue' of themselves behind. This issue should recede over time, though, so try to limit the screen's exposure to static bright image elements when you first get your mitts on it.
The other brightness-related issue is greenish dither noise over dark parts of the picture. This is visible to some extent on all plasma panels, but it's slightly more overt on the PS64F8500, particularly over dark but subtly detailed scenes like the opening shot of Chapter 12 on the Harry Potter & The Deathly Hallows Part II Blu-ray, where Voldemort and his army stand at night looking down at Hogwarts. However, this dithering's impact reduces the further you sit from the screen, and the more ambient light you have in your room, making it ultimately a minor distraction from the overall picture excellence.
The PS64F8500's sound, meanwhile, unexpectedly delivers an open, detailed, harshness- and muddiness-free soundstage that actually does the huge scale of the images justice. There's even a solid sensation of bass to underpin action scenes.
With Panasonic's 2013 plasma TVs still waiting in the wings, the PS64F8500 is one hell of an opening salvo in what's looking set to be an absolutely stellar year for plasma. Not bad for a technology that's supposedly on its last legs.
---
HCC VERDICT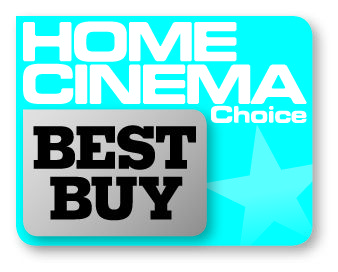 Samsung PS64F8500
Price: £3,000
www.samsung.com/uk
Highs: Jaw-dropping 2D images; very good 3D performance; not fazed by ambient light; VOD-heavy Smart hub
Lows: Minor floating blacks; some dithering during dark scenes; it ain't cheap; rather retro design
Performance: 5/5
Design: 4/5
Features: 5/5
Overall: 5/5

SPONSORED VIDEO

SPONSORED VIDEO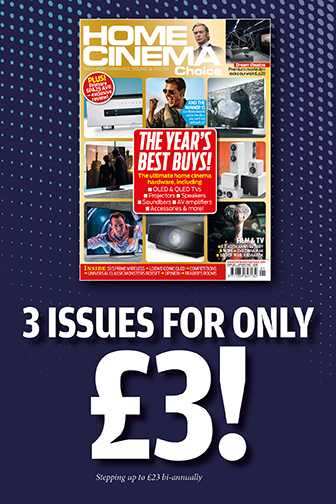 Home Cinema Choice #332

is on sale now, featuring: Samsung's 8K flagship; Anthem AVM 90 processor; B&W 800 Series Diamond; LG smart projector; Hollywood box office bombs; Hitchcock 4K; and more
Want to see your home cinema system featured in the pages of HCC? Click
here
for more info.