Ruark R5 Music System is a soundbar with knobs on
A tad more compact than its much lauded Hi-Fi stablemate, the R7 radiogram, Ruark Audio's incoming R5 Music System has grand ambitions. It wants to own your living room.
Not only is it a multi-function music system, it can also sit beneath your TV and double as a high-end soundbar. At least that's the suggestion of Ruark's Managing Director Alan O'Rourke. It's an intriguing idea.
There's not much the R5 can't do. There's CD playback, plus Wi-Fi streaming, aptX HD Bluetooth connectivity, DAB/FM and Internet radio and USB file playback. In addition to analogue and digital audio inputs, there's a dedicated turntable input.
It even wants to make Sonos redundant. The R5 can function as a multiroom home audio system, and will partner with Ruark's MRx, R2Mk3 and R7Mk3 models to provide whole home sound.
Control comes via Ruark's signature RotoDial controller, or the 'radio-link' remote. You can also drive it via Ruark's LINK app.
Ruark has a warranted reputation for design, and the R5 plays to that strength. Build quality is excellent. It's available in lush Rich Walnut or trendy Soft Grey lacquer finishes.
We had an early listen at the R5's London launch, and it sounds good too. The unit may be slightly smaller than the R7, but it sounds just as large, thanks to DSP tuned bass and a wide stereo soundstage.
Launching this Spring, the Ruark R5 will sell for £1,000.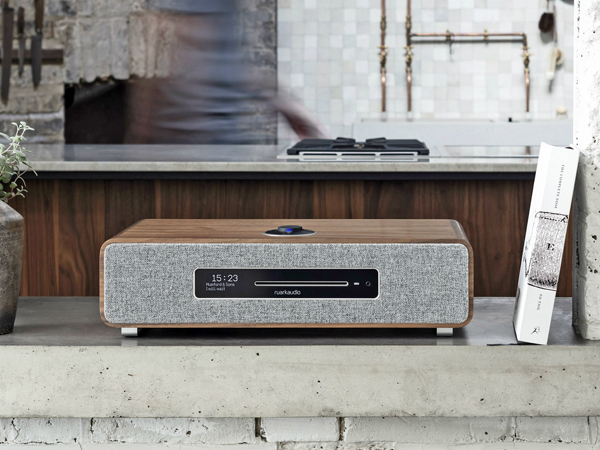 Click

here

to see what's inside Home Cinema Choice 301.

Philips' 55OLED854 Ultra HD OLED TV; a sneak peek at a premium Steinway Lyngdorf home cinema install; demo-tastic Blu-rays you can't live without; and a whole lot more...
Want to see your home cinema system featured in the pages of HCC? Click
here
for more info.