Panasonic TX-P60ZT65 plasma TV review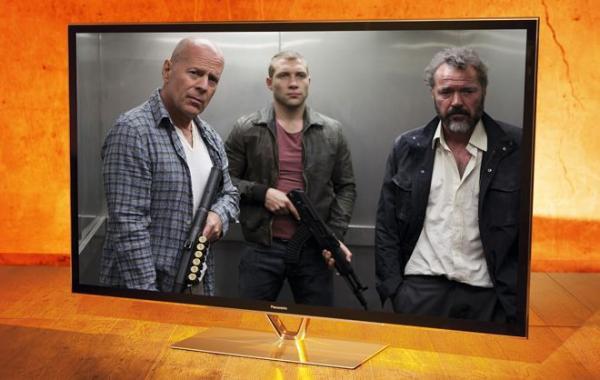 Plasma TV tech may well have reached its zenith with the ZT65. If only it wasn't a limited edition...
The Panasonic TX-P60ZT65 casts a longer shadow than its slender frame might suggest. It is, says it creators, the final word in plasma panel development. The most advanced PDP design to roll off Panasonic's production line, albeit in limited quantities, the brand says it simply can't take the technology further in any way than makes economic sense. So what we have here is the culmination of years of development, with a lineage that can be traced back through both Panasonic and Pioneer. The result is, quite simply, the best Full HD image you can buy today.
Let's dwell on that observation for just a few minutes: the ZT65 delivers unquestionably, unreservedly, undeniably the best 1080p picture in town. Its images are astonishingly crisp, yet without processing artifice, offering more subtle gradation than anything that has gone before. Panasonic says this Ultimate Black panel is capable of 30,720 steps of gradation, thanks to its fastest-ever subfield driver. This translates to a photographic authenticity to its presentation that's beguiling. When the TV powers up, it fleetingly flashes 'Studio Master Panel' as a knowing proclamation that you're about to see something rather special, and then it delivers exactly that.
Of course, there's much more to today's TV proposition than just picture quality, and this set comes with all manner of extra gizmology. For example, there's a Bluetooth electronic pen which allows you to doodle and leave messages on the panel itself. Such innovation is, of course, anathema to any enthusiast, only more so on a panel like the ZT65. Indeed, the user guide itself warns against applying too much pressure with the pen. The sensible thing to do is to immediately squirrel this e-pen away at the back of the cable draw and forget about it.
The voice of the future
Smart functionality on this premium plasma is high; beneath the lid, a multi-core processor makes everything swift to navigate. The set also utilises voice recognition, powered by Nuance Communication's Dragon software. You can use conversational commands for a variety of control and search functions, such as changing the channel or volume, or conducting a web search for a particular actor or show. The set also has a tendency to speak at the drop of a hat, even inviting you to take a narrated tour of its many features and functions during setup.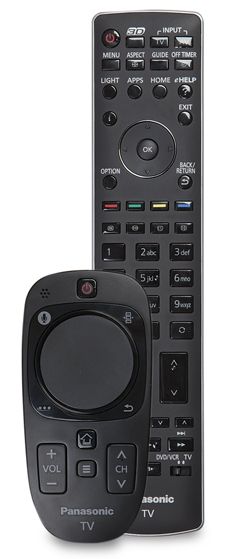 Cosmetically, the ZT65 looks gorgeous; the glass and metal design is classic minimalist chic. Nothing disturbs its clean lines, not even a pop-out HD camera for Skype calling, as found lower down the ranks. The high-necked pedestal stand is distinctive, although it necessitates using cable tidies to hide connection spaghetti.
There are three side-facing HDMIs, Scart and component/AV (adaptors supplied), three USBs, Ethernet, a digital audio output, headphone jack and CI slot. Wi-Fi is built in and there's an SD card slot for JPEG playback. The latter plays back with lounge music seemingly recorded down a telephone line.
The set has twin Freeview HD and Freesat tuners, which significantly impacts the way it can be used. Recording to a USB hard drive becomes a given, rather than a curiosity, as you no longer relinquish control of channels to make the recording. You can also stream to a connected mobile device, aka Watch & Share, as well as enjoy simultaneous channel action within the user interface with Fast Zapping, a bespoke vertical POP (picture outside picture) programme listing.
The now-familiar My Home Screen is a default part of the user experience. Ostensibly this allows various family members to create their own homepage environment, but from a practical point of view, it also means you can launch the set with quick access to media and network content playback, Catch-up TV services, Netflix and YouTube. Smart functionality extends to screen mirroring for mobile devices running Panasonic's app, utilising Miracast.
Media playback from USB is excellent. MKV, WMV, MPG, AAC, FLAC, MP3 and WMA all proved accessible. When asked to access the same across a network, the set becomes flummoxed by MKVs and AVIs, which is a tad limiting.
The screen ships with two controllers, a Bluetooth touchpad and an IR remote. The latter isn't an off-the-shelf, plastic cheapie, but a hefty, well-finished wand, while the former takes a little bit of getting used to and is designed for better navigating the brand's online portal.
Deep thought required
As befits a panel very much aimed at enthusiasts, there's some deep calibration on offer here, with modes designed to satisfy the most obsessive videophiles. However, not all options serve the set well.
One processing mode best defeated is IFC (Intelligent Frame Creation), which adds high-frame rate smoothness to the image, along with incrementally unwanted motion artefacts. This 3,000Hz FFD (Focused Field Drive) panel is natively fast enough to retain Full HD clarity with movements (measured at 6.5 pixels per frame), so IFC is of little practical use. Last year's fastest NeoPlasma was rated at 2,500Hz FFD, so this is a significant step up. The faster drive means that the light emission period has been shortened; subfields are virtually packed into 1/3000th of a second, compared to last year's 1/2500th of a second. There's no afterglow, which keeps images crisp and smear-free. If you do want additional image stability with horizontal pans, then opt for the Minimum IFC setting.
One of the screen's more astonishing traits is the level of shadow detail held in even the inkiest of black scenes. Here, dark fabrics that can block solid on screens which crush blacks for higher contrast reveal deep, subtle textures without sacrificing overall blackness. This gives images incredible depth. Colour vibrancy is also outstanding. The panel employs a new pure red phosphor and is able to display 98 per cent of the DCI specification. The set also incorporates Pure Direct and Pixel direct colour processing to claim improved vibrancy.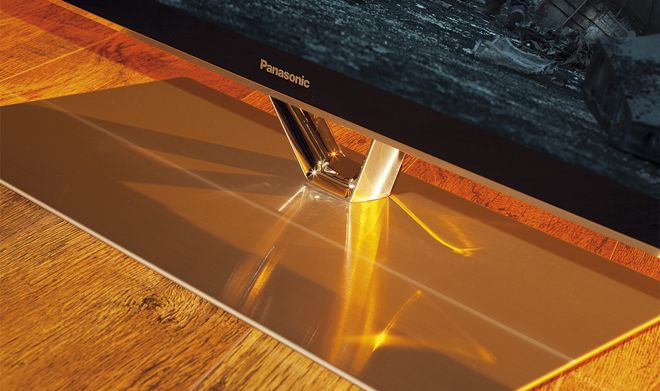 Top-notch THX
Of the various pro-style presets, I felt THX the best. It has more snap and dynamics than regular Cinema mode with no overscan by default. The set is also the first I've seen to feature an EBU default mode. This complies with the Tech 3321 directive drafted in 2007 by the European Broadcast Union, for consumer displays to 'adequately reflect the creative values intended by the programme director.' It optimises the display for luminance, black level, contrast, gamma, colour and frame-rate, and is an interesting alternative to THX.
I suspect many users will actually find the setting too dark, because its heavy gamma burden relies on blacked-out viewing conditions to work well. And even then I'll wager you'll struggle to pull detail from the shadows at normal viewing distances.
Panasonic's 2013 Hexa image processing platform services a multiplicity of modes and presets, including Pro modes which have a REC 709 default colour space. The Custom preset also opens up an entire dungeon of correction, including the ability to alter panel luminance, variable between Low, Mid, High. The Low setting is my preferred option, as the other settings invite sparkling pixel noise in blacks. While this isn't actually visible for the most part from a normal seating position, it could prove distracting. The panel also retains its clarity when viewed slightly off-angle. Changes to the production process have resulted in the elimination of the traditional air gap between the outer-glass and panel itself, which has killed those characteristic plasma reflections.
Clash of the TV titans
Until now the last word in plasma picture quality has always been Pioneer's famed Kuro TVs. So is the ZT65 finally able to usurp its throne? To find out, we staged a shoot-out between a 9th-gen 60in Kuro panel and the ZT65, with an HDBaseT system delivering simultaneous Full HD feeds to both. Despite the Pioneer being somewhat elderly, the slugfest between the two screens transpired to be epic. The Kuro has always led the field when it came to gorgeous velvety blacks, effortless shadow detail and vibrant image clarity – all characteristics now shared with the ZT65.
Both panels deliver ebony excellence, with the Panasonic generally producing deeper hues, although these could at times seem oversaturated. The ZT65 also inched ahead when it came to fine detail. The Kuro, however, countered with generally better dynamics: video footage of a black and chrome Harley Davidson had just a bit more metallic zing on the older set. After a plethora of picture quality comparisons this clash of the titans was rated a tie.
The Kuro has no truck with 3D, of course; the ZT65's 3D performance is bright and entertaining. David Attenborough's Kingdom of Plants (Sky 3D), a feast of pollen and insects shot in Kew Gardens, proves deeply immersive. Sharp close-ups of the Chinese Water dragons adopt the demeanour of prehistoric dinosaurs on the big Panasonic. While there is some crosstalk evident amongst the fronds, it's not particularly intrusive.
Sonically, the set does a fairly decent job. Stereo imaging is appreciable and the sound not too thin.
There is, however, one fairly unfortunate caveat with this set. The fan noise it generates is omnipresent and has a tone which is often distracting. Obviously this noise can be disguised with volume, but during quiet scenes there's nowhere to hide.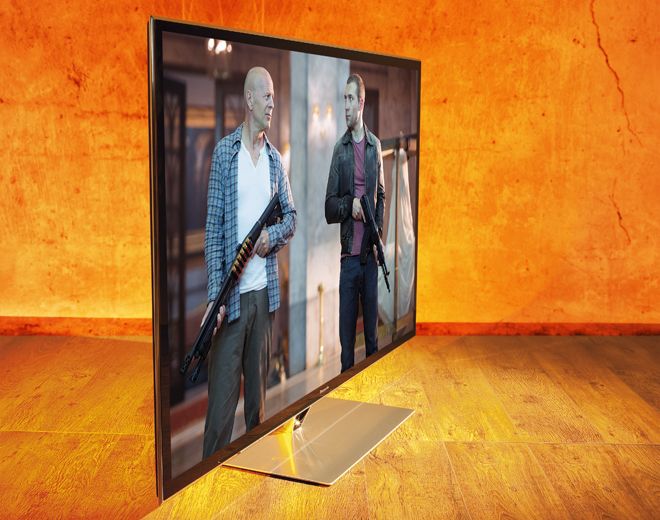 The pixel problem
Another thing to consider here is the Panasonic's far-from generous price tag. Normally we would have no problem recommending buyers open their wallets for a screen of this class, but the arrival of 4K/Ultra HD TVs may give Panasonic fans pause for thought. For instance, Sony's 55in X9 UHD TV is set to retail for only a couple of hundred quid more than this 60in plasma – Philips and Toshiba will cover a similar ground. So do you want to invest in the best Full HD screen money can buy, or futureproof yourself by grabbing the extra resolution?
Ultimately, that's your decision. Regardless, the TX-P60ZT65 is an engineering triumph. Panasonic has produced a TV capable of breathtaking images which rival, and in some cases exceed, those from Pioneer's legendary Kuro range. And, of course, it trumps those models with a Smart feature set that's positively exhaustive and an industrial design that's simply beautiful. Panasonic may well have set out to push the PDP envelope with the ZT65, but what it has actually done is write a love letter to the plasma era.
---
HCC VERDICT

Panasonic TX-P60ZT65
Price: £3,800 Approx
www.panasonic.co.uk
Highs: Scintillating picture quality, with deep blacks and superb shadow detail; outstanding fine detail performance; advanced Smart feature set; beautiful glass and metal design
Lows: Intrusive fan noise; limited availability; not 4K
Performance: 5/5
Design: 5/5
Features: 5/5
Overall: 5/5

SPONSORED VIDEO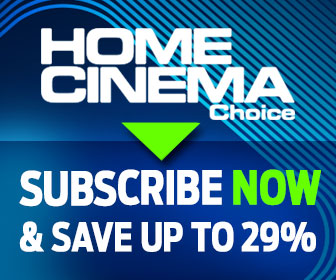 Home Cinema Choice #332

is on sale now, featuring: Samsung's 8K flagship; Anthem AVM 90 processor; B&W 800 Series Diamond; LG smart projector; Hollywood box office bombs; Hitchcock 4K; and more
Want to see your home cinema system featured in the pages of HCC? Click
here
for more info.