The Girl with the Dragon Tattoo hits new sales high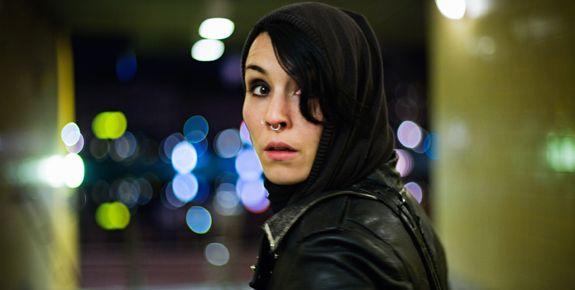 Upcoming release of the Hollywood remake drives disc sales of the Swedish classic
Combined Blu-ray and DVD sales of the Swedish-language crime classic The Girl with the Dragon Tattoo have shot past the 1 million mark in the UK following a sudden spike in sales in recent months. The renewed interest in the film may well have been spurred on by the recent Hollywood remake of the film, which itself arrives on Blu-ray and DVD in the UK next week.
Kristin Ryan, from distributor Momentum Pictures, stated, 'It's great to see that there's such a massive appetitie for the original film. Sales of 1 million the week before the DVD release of the remake is nothing short of fantastic'.
The original Swedish-language version of The Girl with the Dragon Tattoo, plus its sequels The Girl Who Played with Fire and The Girl Who Kicked the Hornet's Nest, are available on Blu-ray and DVD courtesy of Momentum Pictures. The David Fincher-directed US remake of the first film arrived on Blu-ray and DVD on April 23, courtesy of Sony Pictures.
Click

here

to see what's inside Home Cinema Choice 301.

Philips' 55OLED854 Ultra HD OLED TV; a sneak peek at a premium Steinway Lyngdorf home cinema install; demo-tastic Blu-rays you can't live without; and a whole lot more...
Want to see your home cinema system featured in the pages of HCC? Click
here
for more info.