Don't throw out those rusty film cans!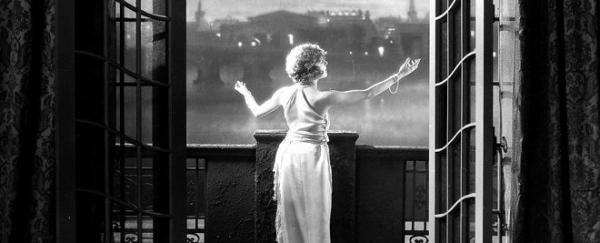 Towards the end of 2013 the Library of Congress released a new study by film historian and archivist David Pierce, exploring the survival rate of silent films made in the United States between 1912 and 1929. It made for extremely bleak reading.
According to the report, of the 10,919 silent films known to have been produced in the US during that time, only 14 per cent (around 1,575 titles) exist in their entirety on the film format in which they were originally produced and distributed (e.g. 35mm).
An additional 11 per cent exist only as full-length foreign versions or on smaller gauge film formats of lesser image quality (e.g. 16mm). That means that a whopping 75 per cent of films made in the US during this time are lost. No wonder the Library of Congress called the findings 'an alarming and irretrievable loss to our nation's cultural record.'
And this dire situation is replicated worldwide. The Deutsche Kinemathek in Berlin estimates that between 80 and 90 per cent of all silent films are missing, believed lost.
While the vast majority of these flicks will probably never resurface, every now and again we get some good news – such as the announcement in earlier this Summer of the discovery of a complete print of pioneering English filmmaker George Pearson's 1923 film Love, Life and Laughter. Prior to this, only one other complete Pearson film was known to exist, making the recovery of Love... particularly significant.
Pearson's 'lost British masterpiece' had featured in the BFI 75 Most Wanted, a list of the British Film Institute's most sought-after films, compiled as part of the organisation's 75th anniversary celebrations back in 2010. The recent rediscovery came about when staff at Amsterdam's EYE Film Institute Netherlands set about cataloguing a collection of film cans that had belonged to the Cinema Theater De Vries in the small town of Hattem.
Buried treasures
The rediscovery of a print of Pearson's Love, Life and Laughter comes only four years after a haul of 75 rare silent films was uncovered in the New Zealand Film Archive – including the only known copy of Upstream, a late silent by John Ford. And we can't forget the celebrated recovery of missing scenes from Fritz Lang's 1927 sci-fi masterpiece Metropolis (albeit in 16mm), which turned up in the archive of a museum in Argentina some 80 years after the movie's debut. Who could possibly have predicted that by the end of 2010, fans would be enjoying a restored version of Lang's film featuring 25 minutes of newly-recovered footage?
Then, of course, there was the discovery of nine missing episodes of Doctor Who at a TV station in Nigeria last year, which has given Whovians the first chance to see the Patrick Troughton stories The Enemy of the World and The Web of Fear since they were first broadcast in the late '60s. As with lost films, the search for missing TV and radio shows continues around the world and still comes up trumps once in a while.
While much of this is driven by enthusiasts and experts scouring the globe, the news stories that accompany these discoveries will hopefully also make members of the public that little bit more vigilant. Who knows where a print of Alfred Hitchcock's missing silent film The Mountain Eagle might be hiding right now? Maybe it's in one of those rusty old film cans stashed away at the back of your attic, next to the Betamax player...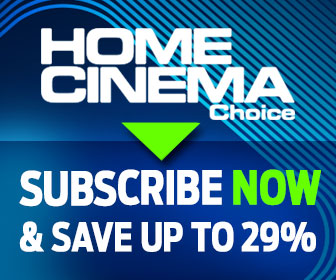 Home Cinema Choice #323

is on sale now, featuring: Panasonic JZ2000 4K OLED TV; LG SP11RA Dolby Atmos soundbar; Philips 806 OLED TV; Neill Blomkamp interview; hi-fi meets home cinema install; and more
Want to see your home cinema system featured in the pages of HCC? Click
here
for more info.