AV Avenger: Gagging orders
Lifting the lid on the more secretive side of the AV industry
Let me tell you about embargoes. Essentially a gagging order, they're routinely disgorged by companies in an attempt to control the flow of information that they give to journalists, usually so they can stage-manage product launches or coordinate marketing. Occasionally they're useful, allowing magazines like the one you're reading to get an early heads-up on new products and technologies. More often, though, they're pointless, irritating and dispensed with little real thought about the practical consequences. The first rule of any embargo is that someone (else) will break it.
This is a shame, as I'm in favour of a robust NDA. Signing a Non-Disclosure Agreement is akin to being given a free pass not to do any work. This is a major boon when you're on a foreign press trip, as it gives you time to escape from your hotel to explore wherever the hell you've been taken to, and to test-drive the bar without having to arrange words in a coherent fashion.
Before the internet came along and ruined everything, embargoes were luxurious, often stretching months into the distance to accommodate magazine lead times. The biggest problem came from trying to remember what it was you were asked not to write about, when you were finally asked to write about it. Halcyon days.
Today, things are more immediate. The challenge is trying to stop someone tweeting about something before the PR bods have even had time to slap their NDAs (rearrange for bonus joke) on the table.
To infinity and beyond
My all-time favourite embargo was levied by Sony. On a fact-finding, sashimi-gobbling press trip to Japan in 2012, I was given me-time with Crystal LED, a new TV screen technology fresh from a fanfare debut at that year's International CES. The embargo was unusual in that it had no end point, and was all-encompassing. I was effectively silenced for all time, unable to ever report on what I was to see or where I was to see it – a military- grade embargo more befitting a UFO sighting than a fancy flatscreen.
Obviously, just by telling you this I've now broken that embargo, but I'm feeling slightly emboldened by the fact that Sony has probably sacked or moved everyone involved as part of its ongoing restructure. The embargo ninjas are doubtless packing PS4s in a warehouse somewhere. I also put the paranoia down to the fact that the Japanese major was going through a crisis of confidence at the time.
In an effort to distinguish itself from the Korean competition, Sony wanted its own proprietary TV technology. Crystal LED was/is/never will be a clever self-emissive system capable of wide colour and deep blacks. It predated HDR in some ways. The 55in prototype shown at CES boasted huge contrast levels and over 400 Nits of brightness.
I eventually got to see more Crystal LED TVs (embargo broken) and talked to engineers about the science (embargo broken). Yet specific details must, for the time being at least, remain locked in my secret case file. Space precludes me from describing exactly what I saw, relate what I was told, or reveal what I thought (so embargo not really broken at all). Suffice to say later on the same trip, Noriaki Negishi, Sony's global head of TV at the time, summed up what we'd seen as 'the crazy idea of an engineer in our semiconductor division.'
I guess he didn't sign the same embargo…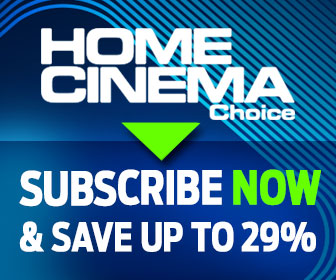 Home Cinema Choice #316 is on sale now

, featuring: Sony VPL-VW790ES 4K laser projector; B&W 600 S2 Series speakers; CEDIA home cinema awards; Humax Aura PVR; tech tips; disc reviews; opinion; and more.
Want to see your home cinema system featured in the pages of HCC? Click
here
for more info.