Wreck-It Ralph 3D review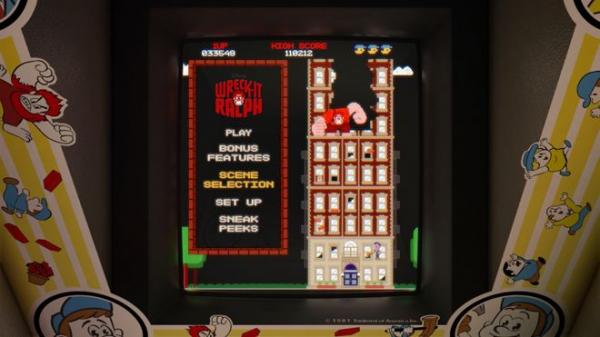 Disney celebrates the wonderful world of retro-gaming with this latest animated feature
Disney's latest CG animation is a textbook example of coming up with a great concept for a movie, but then struggling to turn it into a great story.
Wreck-It Ralph has spent all of his life as the house-smashing villain in the arcade game Fix-It Felix, Jr. Trouble is, Ralph has grown tired of being the bad guy all the time – so one day he simply ups and leaves his game and ventures off to become a hero in the neighbouring first-person shooter game Hero's Duty. That's when the trouble really starts.
As we said, it's a great concept, and one that leads to in-jokes and cameos galore. But once past this basic idea, the story gets bogged down in a predictable mix of Disney schmaltz and 'be yourself' messaging that completely derails the second act. Things do pick up for the finale, but by then many older viewers may well have toddled off to play Call of Duty.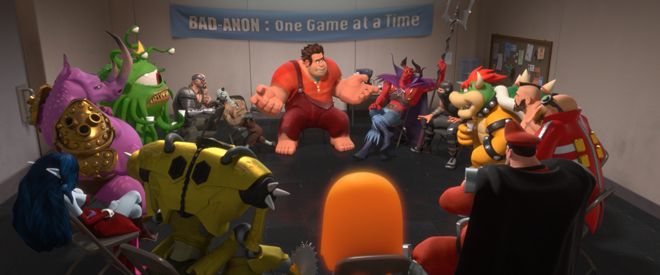 Picture: Dazzling is the word here. We may not be massive fans of the film, but Wreck-It Ralph easily ranks amongst the best-looking Blu-ray discs on the market right now.
As is par for the course with Disney releases, this Blu-ray set features separate hi-def platters for the 2D and 3D presentations of the film. While you'll hardly be surprised to learn that the 'flat' AVC 2.40:1 1080p encode is a showcase for eye-popping colour reproduction, refined detailing and flawless clarity, you may be more than a little shocked to discover how well the three-dimensional MVC 2.40:1 1080p version compares.
Those expecting to be read about a notable drop in brightness and colour saturation will find no such complaints here. Instead, this BD is all about the tangible volumetrics of its 3D imagery, the excellent contrast levels exhibited by the stereoscopic picture and the sharpness of the visuals. In other words, Wreck-It Ralph sees Disney setting a new high score for 3D encodes.
Picture rating: 5/5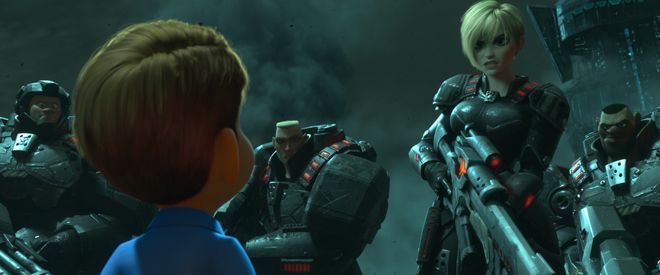 Audio: Wreck-It Ralph's DTS-HD MA 7.1 mix is a worthy equal to the Blu-ray's astonishing visual spectacle. The sound designers have clearly had a fantastic time working in the world of videogames; barely a scene goes by that doesn't feature impeccable cross-channel panning effects or thunderous low-end extension in the LFE channel. Astonishingly, no matter how manic the soundfield gets, the dialogue sounds natural and remain intelligible at all times.
Audio rating: 5/5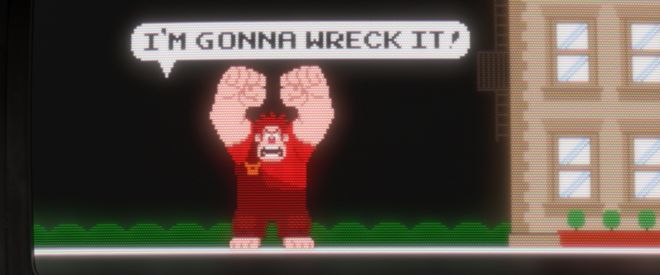 Extras: The most disappointing part of this release is the paucity of extra features. Disney's 2D Blu-ray platter contains a 17-minute Making of… featurette, four deleted/extended scenes with optional director's commentary, four fake videogame commercials and the superb animated short Paperman that accompanied Wreck-It Ralph in cinemas. The disc also features an optional Disney Intermission that highlights in-jokes and references whenever the film is paused. The only extra on the 3D disc is a stereoscopic presentation of Paperman.
Extras rating: 2/5
We say: Wreck-It Ralph may not by Disney's finest hour – but it still makes for a reference quality 2D and 3D AV experience on Blu-ray
Wreck-It Ralph 3D, Walt Disney Home Entertainment, All-region BD, £28 Approx
HCC VERDICT: 3.5/5