Sony takes TV to new heights
We hit Japan to see how Sony is re-establishing itself as the world's most desirable TV brand
The wind of change is blowing through the corridors of Sony's Home Entertainment division. Rocked by earthquake and tsunami, battered by exchange rates and economic meltdown, wounded by inconsistent products, the world's most iconic consumer electronics brand is going back to basics in an effort to re-energise its ailing TV business.
After eight straight years of losses, it seems the time has come to stop rearranging the deckchairs, and make fundamental changes.
With Kaz Hirai recently succeeding Sir Howard Stringer as Sony president and CEO, it was inevitable that significant philosophical changes were on the cards – but appointments elsewhere look likely to have the biggest impact on Sony's TV fortunes.
Masashi 'Tiger' Imamura, former bigwig of the brand's Personal Imaging group, has taken over as president of Sony's Home Entertainment empire. It was Imamura who masterminded Sony's dramatic rise in digital photography, being responsible for both the development of its Alpha DSLRs and NEX compact system cameras. He's taken up residence in Sony's plush new AV headquarters with a clear remit to boost TV sales in similar fashion.
'My mission is to encourage the engineers in this group to unleash their imagination,' he explained to me. 'Our engineers are eager to create something new.'
Tiger believes that talking about specific technology 'doesn't mean anything to customers,' but says 'communicating our future vision and direction is really important.' This explains why I'm here in Japan, spending five days with Sony in an attempt to get deep under its skin.
Tiger and his team prove to be astonishingly candid. They know full well that the brand has under-delivered in certain areas and they seem keen to show just how things are changing. During my stay, engineers are laid on to demonstrate concept products and the lid is lifted on everything from design to picture processing algorithms.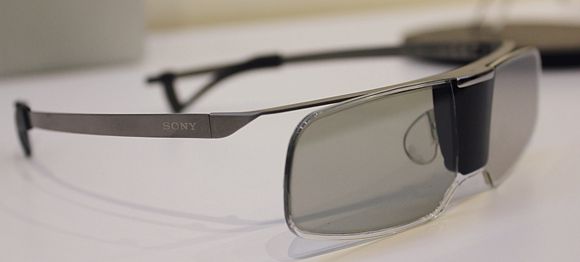 Warrior spirit
Noriaki Negishi is Sony's new global head of TV. He reports directly to Tiger Imamura. Negishi-san is old school Sony and has the TV business running through his veins. He took over the hot seat last Autumn, after volunteering for it from a post in Malaysia. Prior to that, Negishi spent eight years at Sony's CRT plant in Bridgend in Wales. That was during the heyday of Sony's global dominance of the TV market.
A 3rd Dan in Kendo, there's no doubt about his game plan: 'I want to fight back against Samsung!' he declares with unreserved glee. 'In the days of Trinitron, people knew that Sony TVs gave the best picture. They wanted a Sony before they even reached the shops. Today that isn't the case.' To regain that spot, he says Sony's engineers need more support. 'I want them to believe once again that they are the best in the world.' His plan is to invest heavily in new technology.
During 2011, Sony commissioned a survey to discover what compels buyers to invest in a new television. This global research has had far-reaching implications. The survey contained the revelation that 3D wasn't driving sales; indeed it ranked a lowly 18th out of 20 reasons to buy a new flatscreen. That fact hit home like a thunderbolt. 'We were shocked to find out 3D is not so important,' admits Hiroshi Sakamoto, deputy senior general manager of Sony's Home Entertainment group. As a result the brand has changed its communications strategy, restoring an emphasis on picture quality (still ranked as the most decisive reason to buy one TV over another).
So new for 2012 is X-Reality Super resolution picture processing. Employing a high-power XCA-7 chip, this advanced image booster has been specifically designed to optimize low-resolution video material. Sakamoto says that by using proprietary multi-frame analysis, it's possible to 'extrapolate extra information from two points of colour or contrast and apply linear gradation. This is a pixel-mapping/database skill we have developed here at Sony.' Sakamoto says that the algorithm has been informed by the company's wide experience with broadcast and cinema equipment. Demonstrations of it pulling detail from ropey YouTube footage proved quite extraordinary.
Despite its low polling, Sony hasn't given up on 3D entirely, though. The brand remains optimistic that interest will pick up when more stereoscopic content begins to flow. With around 100 3D Blu-rays due for release before Summer, and big catalogue titles waiting in the wings (including James Cameron's Titanic), things can only get better, says Sakamoto. '2D-to-3D conversion is now much better than it was,' he says, 'and there are plenty of famous movies coming. I think this will revitalise 3D.'
Perhaps most dramatically, the brand is planning to move away from expensive Active Shutter 3D and embrace 'low cost' Passive technology. Sony has already launched Passive 3D into the Chinese market, using panels sourced from LG Display. A worldwide push will begin in earnest in 2013, according to Negishi. He seems in little doubt that simple polarised 3D is the best solution for a mainstream TV audience.

New technologies
In an effort to distinguish itself, Sony has also set about developing its own proprietary display technology, dubbed Crystal LED. Shown at CES, this self-emissive system promises stunning colour performance and deep blacks. The 55in CES prototype comprised 6 million individually mounted LEDs; in some ways it's a miniaturised evolution of the kind of giant digital signage used for advertising hoardings or at sporting events. At the Las Vegas unveiling, Sony proclaimed that Crystal LED produces stratospheric contrast levels and over 400 nits of brightness. But there's been no official word on the display since. It's clearly a work in progress.
Noriaki Negishi did, however, confide to me that Crystal LED 'was the crazy idea of an engineer in our semiconductor division.' He said it also fits perfectly into the brand's desire to foster 'Sony unique technologies'.
A more pressing concern seems to be getting the wheels back on Sony's OLED bandwagon. Despite the hullabaloo surrounding bigscreen OLED at CES, it was Sony which launched the first OLED consumer TV back in 2008. Then, the 11in XEL-1 was widely recognized as a technological tour de force, but the decision was taken to kill further development on grounds of cost. Consequently, several members of the team responsible ended up working at Sony's Atsugi Technology Centre, where research into OLED continues today. 'I've told them I want them back working in the consumer group,' Negishi-san confides to me. And what Negishi wants, he gets.
Sony may have pulled the rug from under OLED as a consumer product, but it appears to have found safe harbour in Sony's Atsugi-based Professional Solutions group, where it services professional users and the medical community. According to Matt Soga, senior general manager, the technology offers the best performance for reference-grade monitoring. 'OLED is the ideal device for a master monitor. It's the first device to give a perfect black,' he says.
It's also incredibly fast. While an LCD panel pixel response is in an order of milliseconds, OLED responds in microseconds. 'That's a huge difference, and it means far greater motion picture accuracy. Its contrast performance is also unchanged regardless of whether you view in a very bright or very dark room.'
Soga's professional division has produced a family of OLED screens. Its Trimaster BVM monitors measure between 17in and 25in, and cost a ridiculously huge amount of money. They also ruthlessly convey whatever picture information is coming down the pipe.
To demonstrate the superiority of OLED, one Trimaster model is compared against previous Sony professional monitors, one CRT and the other LCD. In every respect, from black level to colour reproduction, OLED edges it. Sony says that concerns about the longevity of OLED have also been addressed. 'We have developed completely sealed chambers, which prevents moisture getting in, bringing more reliability and a longer life.'
In addition, to prevent decay luminance there is an auto calibration system for R, G and B. The result is a lifespan of around 30,000 hours. 'We expect even more improvements going forward. There's a big industry building around OLED,' declares Soga.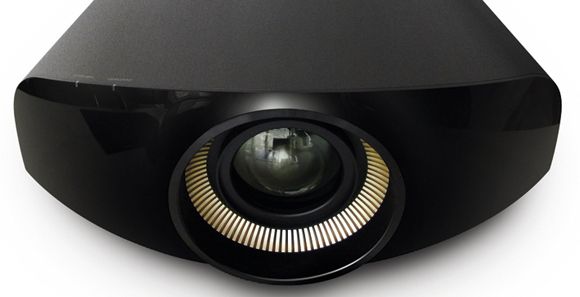 Wherefore art thou 4K?
When Sony does relaunch OLED to the consumer market, it will be Full HD rather than 4K. For Quad HD, the brand is currently relying on its VPL-VW1000ES home cinema projector. During my visit to Atsugi, Sony demonstrated the 3D performance of this ground-breaking product. Early previews of the projector focused on 2D, with suggestions that there might still be work to do in regard to its overall brightness. However, clips from the 3D Blu-ray of Avatar alleviated any concerns. 3D Blu-ray upscaled to 4K is spectacular indeed.
With no potential 4K video source available at present, much of this projector's appeal lies in its upscaling talents. With slow-moving clips from The Eclipse and vintage potboiler The Leopard (both odd choices by any standard), the projector displayed an astonishingly crisp image. One limitation does appear to be fast motion, with the projector slurring clarity; it'll be interesting to see if this is an issue in real-world viewing.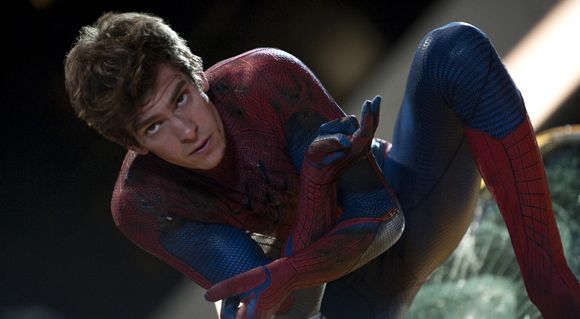 Going native
Of course, where the VPL-VW1000ES really shines is with native content. By way of comparison, the trailer for Amazing Spider-Man was seen viewed on Sony's 4K digital cinema projector (of which there are some 10,000 installed theatrically worldwide) and then played again on the domestic model. Factoring in the typical screen sizes of a domestic install, there was precious little difference between the two. For the first time it's possible to have a home cinema experience indistinguishable from a theatrical one – for less than £20,000.
The big problem, of course, remains content. The ...Spider-Man clip ran from a workstation, which outputted the signal over four SDIs routed into a converter box. This then reconstituted the 4K image into a single HDMI feed. The magnitude of the challenge facing 4K as a commercial proposition can be realised when you consider the two-and-a-half minute uncompressed 4K trailer required 500GB of HDD space.
There is some ultra high-resolution light at the end of the tunnel, though. The engineers at Sony's Atsugi Technology Centre confirmed that a firmware update for the PlayStation 3, which will allow it to output digital still images at 4K resolution, is imminent.
It seems the future for home cinema enthusiasts, and Sony in particular, is looking sharper than it has in years.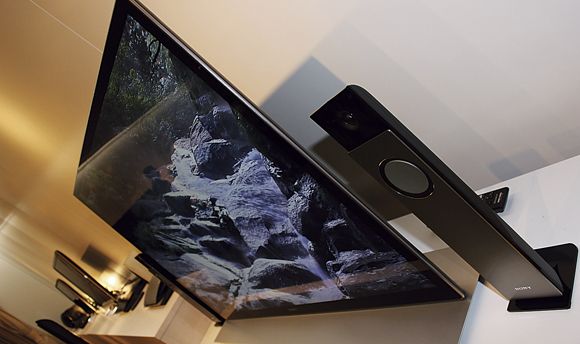 This feature first appeared in the Awards 2012 issue of Home Cinema Choice