Sky launches Sky Movies Disney Channel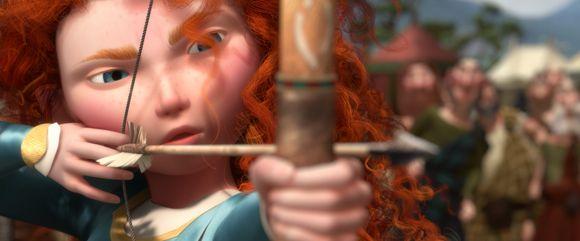 HD channel to begin with UK premiere of Brave
Sky is today adding another HD movie channel to its slate with the launch of Sky Movies Disney. The service will begin tonight at 6pm with the UK premiere of Pixar's Brave.
The channel will also be available on-demand via Sky Go and NOW TV, with future content to include the likes of Bambi, Cinderella, The Lion King, A Bug's Life, Cars, Pirates Of The Caribbean and National Treasure.
Sky claims this is the first time that the House of Mouse has teamed up with another TV movie channel. The channel is free to all existing Sky Movies subscribers and will offer new titles at least a year before rival TV channels or subscription services such as Netflix.
The addition of Sky Movies Disney to Sky Go, along with other channels including Syfy and the Crime and Investigation Network, means the mobile platform now offers 49 live channels as well on-demand content, depending on a user's Sky subscription. And Sky Go Extra subcribers will be able to download Disney movies to watch offline.
Sky Go currently has 3 million users. 'We will continue to bring even more content to customers as part of our continued commitment to offer people the best TV,' says Luke Bradley-Jones, Sky's Director of TV Products commented: