Schindler's List
The Blu-ray debut of Spielberg's masterpiece looks sensational, but that's all she wrote
Steven Spielberg's inspirational Holocaust classic Schindler's List makes a visually impressive high-definition debut with this 20th Anniversary release.
Ostensibly a biopic of Oskar Schindler, the entrepreneurial, egotistical Nazi party member who risked everything to save more than 1,000 Polish Jews from Auschwitz by employing them in his enamelware factory, it pocketed seven Academy Awards, including Best Director and Best Picture. The big winner with this HD outing, though, is director of photography Janusz Kaminski; his stylised cinematography benefiting immeasurably from finely judged dust-busting and scratch removal.
It's tempting to carp on about Schindler's List being a towering testament to the human spirit, but in truth it's just a great example of Spielberg's narrative storytelling skills, holding your attention throughout its exhaustive running time (don't worry, it'll be over by Christmas) without recourse to Hobbits, Stone Giants or miscellaneous eye-candy.
Pre-action hero Liam Neeson is mesmerising as the charismatic businessman ultimately humanised by a dehumanising war, but he's given stiff competition in the thespian face-off stakes by Ralph Fiennes, outstanding as psychopathic S.S. Commandant Amon Goeth.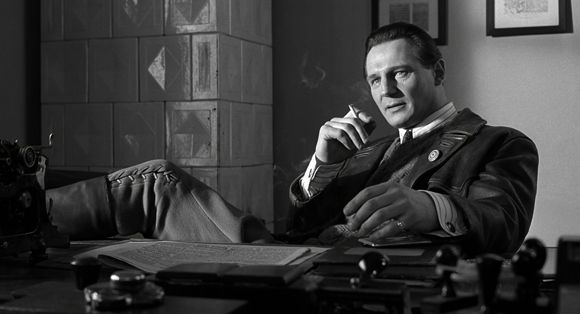 Picture: This meticulously remastered movie sparkles with (largely) monochromatic beauty. Challenging high-contrast photography, framed for 1.85:1, links deep dark blacks to peaky highlights through immaculate gradations. The level of fine detail in the AVC 1080p image is often sobering; there's a tangible realism to the threadbare clothing and desolate locations. This is a peerless encode.
Picture rating: 5/5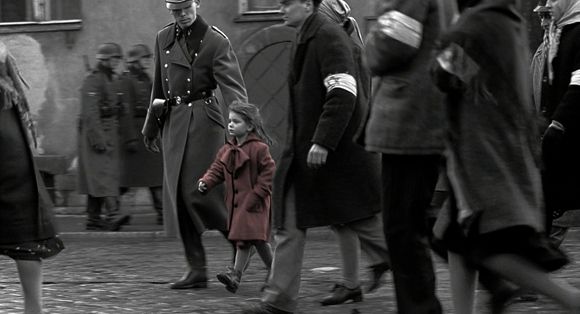 Audio: By contrast, the audio track, a 5.1 DTS-HD Master Audio mix, is unremarkable. Certainly John Williams' score, given emotional poignancy by violinist Itzhak Perlman, is hauntingly high-res, but there's not a lot of energy in the mix. The use of the soundstage is conservative at best, with most imaging placed across the main L/C/R.
Michael Daruty, who headed up the restoration project, confides that exactly the same elements used for the film's previous DVD release have been employed here, so don't expect too many surprises.
Audio rating: 3.5/5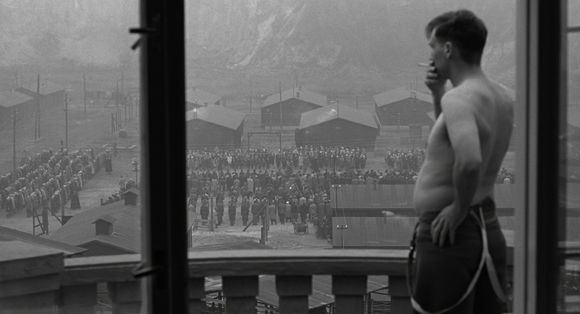 Extras: The second disc contains the package's scant extras, and as with several of last year's 100th Anniversary platters from Universal it's disappointing fare. Indeed, it's not even a Blu-ray, but a DVD featuring the same content seen on the film's previous release.
Voices from the List/The U.S.C. Shoah Foundation Story may be a fascinating archive of Holocaust recollections, but many will have seen it before. It's joined by About IWitness – a puff-piece about the US online educational platform IWitness, which offers students interactive active to the U.S.C. Shoah video history archive. You'll never watch it more than once, if that.
Rounding out the package are unlock codes for an UltraViolet version and standard Digital Copy, plus a 16-page companion booklet.
Extras rating: 2/5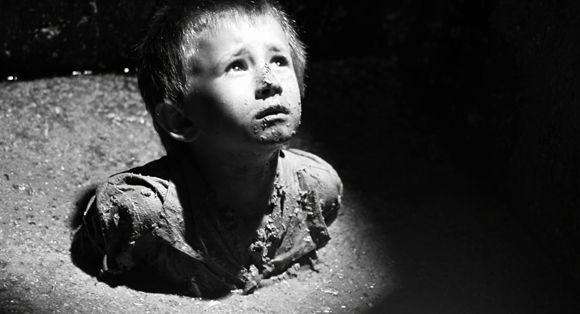 We say: A fabulous hi-def remaster saddled with disappointing extras
Universal Pictures, All-region BD, £20 Approx, On sale now
HCC VERDICT: 4/5