The results are in! We pick the best of 2013...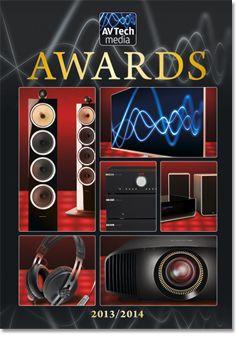 First AVTech Awards celebrates the finest home cinema and hi-fi gear you can buy
Produced in collaboration with our magazine stablemates
– Hi-Fi News, Hi-Fi Choice and What Satellite & Digital TV – these awards are informed by a pool of experience which reaches from desktop speakers to flagship high-end floorstanders, from 42in TVs to state-of-the-art Ultra HD projectors, to universal disc players, media streamers, USB DACs, turntables, integrated and pre/power amplifiers, satellite decoders and every black box in between.
Brands awarded include the likes of KEF, Sony, Krell, Oppo, Panasonic, Tannoy, Monitor Audio, Samsung, Bowers & Wilkins, Arcam – and many more. So whether you are a diehard stereo, home theatre or satellite enthusiast or a consumer simply looking for the best 'connected' systems, let the AVTech Awards be your guide...