The Plague of the Zombies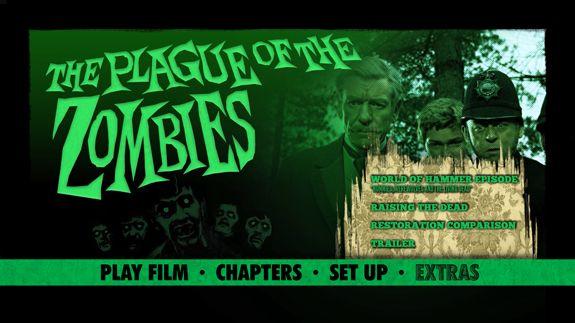 Hammer's classic tale of Voodoo worship and the living dead is resurrected in hi-def
Sinister events are afoot in a small Cornish village. Not only is a mysterious plague killing off the locals – but those it affects don't seem keen on staying put in their coffins. But what could all of this possibly have something to do with the sadistic Squire Hamilton, recently returned from a stay in Haiti?
While it's plot leaves something to be desired, John Gilling's film is one of the true gems of the Hammer catalogue. With its nightmarish imagery and thrilling performances it's an astonishing work that easily trumps the studio's better-known Dracula and Frankenstein outings.
Picture: According to Jon Mann, Technical Restoration Manager, Pinewood Studios, The Plague of the Zombies' negative was in a pretty sorry state. 'It had multiple rips on a lot of the joins,' he reveals in the accompanying documentary, evidence of which can still be seen in the brief instances of frame wobble that occurs at points in the film (such as the cut following the huntsmen riding away from the carriage at 00:07:39). Mann states that this is apparently an unavoidable side effect of the rips in the negative and the fact that the restoration team had to 'reconstruct the [frames] that are missing and try to put them in the same alignment'.
Additionally, minor print damage still exists in backgrounds if you look for it. Mann states his team only completely removes all traces of print damage in areas that are meant to be the main focus of your attention, such as faces, in order to maintain the 'charm' of the old source prints.
Otherwise the AVC 1.66:1 1080p encode is a triumph. The richness of the colours and level of detail easily rivals the studio's earlier Quatermass and the Pit remaster and there are no traces of edge enhancement or artefacting. All told, this Blu-ray resurrects The Plague of the Zombies in spectacular style and is an epic improvement on every previous version released.
Picture rating: 4/5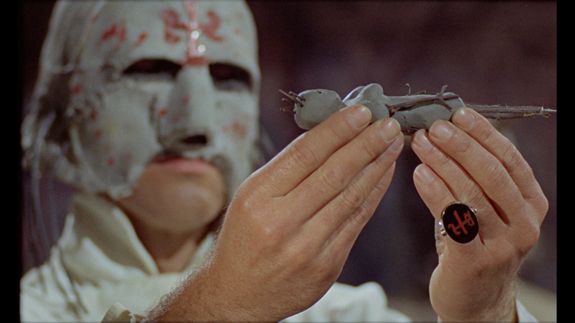 Audio: The LPCM 2.0 mono mix is everything you could hope for from a film of this vintage – clean, precise and surprisingly detailed. Naturally, it can hardly compete with a modern remix in sonic grunt, but what else did you expect? The really good news is that after running the review copy through several systems, there's no trace of the audio-sync issues that affected early retail copies of StudioCanal's previous Hammer Blu-ray, Dracula: Prince of Darkness.
Audio rating: 4/5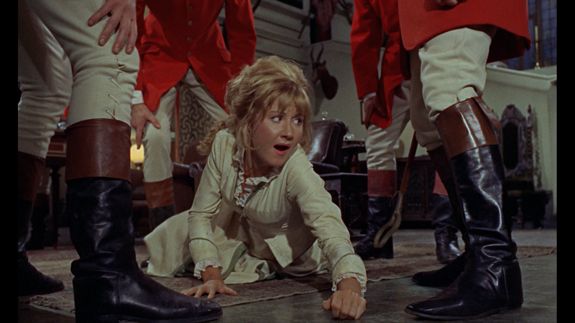 Extras: There aren't any real surprises to be found in the disc's extras, but they still provide good value for fans of Hammer's output. Pick of the bunch is Raising the Dead, a new half-hour dcoumentary produced specifically for this Blu-ray release, featuring interviews with actors John Carson and Jacqueline Pearce, Hammer historian Marcus Hearn, enthusiast Mark Gatiss, authors Jonathan Rigby and David Hucvale (writers of English Gothic: A Century of Horror Cinema and Hammer Film Scores and the Musical Avant-Garde, respectively), art director Don Mingaye and Jon Mann (see 'Picture' review). After this comes the 25-min Mummies, Werewolves and the Living Dead episode of World of Hammer, a restoration comparison and the trailer. The set also includes a bonus DVD copy of the film.
Extras rating: 3/5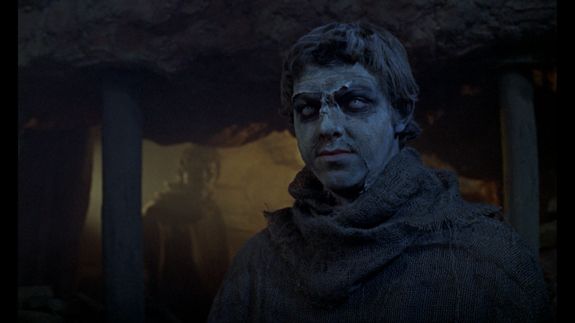 We say: A great hi-def package for this undervalued horror gem
StudioCanal UK, Region B BD/R2 DVD, £20 Approx, On sale June 18
HCC VERDICT: 4/5