Nightmare City Blu-ray review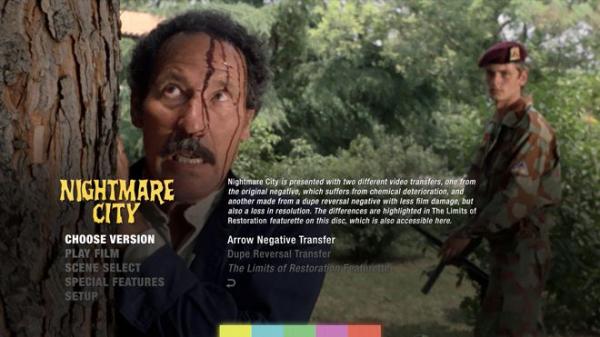 Unable to deliver a pristine restoration, Arrow offers fans a choice of presentations
Cited by many as the first film to feature running zombies, Umberto Lenzi's absolutely bonkers 1980 Italian-Spanish splatter flick (known in the U.S. as City of the Walking Dead) finds a city overrun with pizza-faced blood-drinking ghouls in the wake of an accident at a nuclear power station.
As you might expect, it's the sort of film that improves immeasurably in proportion to the amount of slack you cut it – although a pre-existing appreciation of bad acting and scenes of schlocky special effects also help. Hardly a classic of the genre then, but still fun in its own way.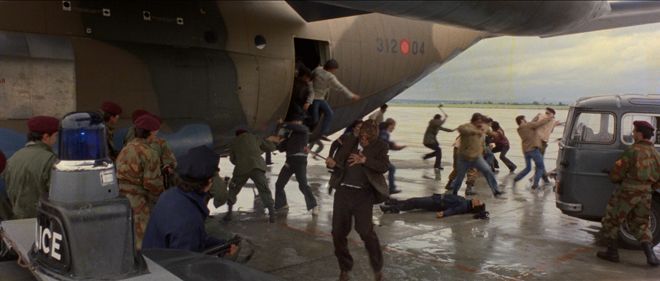 Picture: Arrow Video's Nightmare City Blu-ray is one of those platters where the traditional approach doesn't really apply. Once again the label has gone back to the source (in this case the original 2-perf negative) and undertaken its own 2K restoration. However, this time around some of the damage (specifically some large chemical stains that affect the opening reel and a handful of other scenes) proved impossible to correct.
While an alternate 4-perf reversal dupe negative source exists, the trade-off for not having to put up with the staining is a noticeable drop in sharpness and clarity (this was the source used by Raro Video for its 2013 US Blu-ray release).
As such, Arrow Video has done the only sensible thing and included both 1080p presentations of the film on this disc. Clearly neither AVC 2.35:1 encode is in any way perfect, but by putting the choice of which version to watch in the viewer's hands, the label has demonstrated a desire to give us the best possible solution. It should be applauded for doing so.
Picture rating: 3.5/5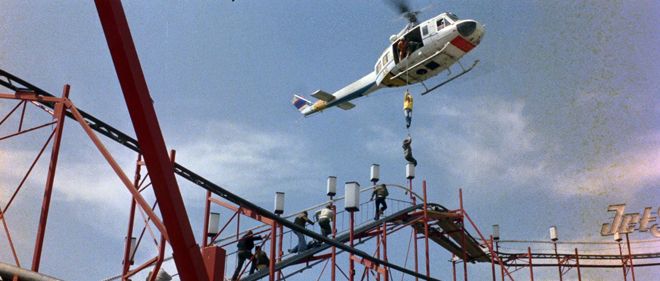 Above: Arrow's restoration of the (chemically stained) original 2-perf negative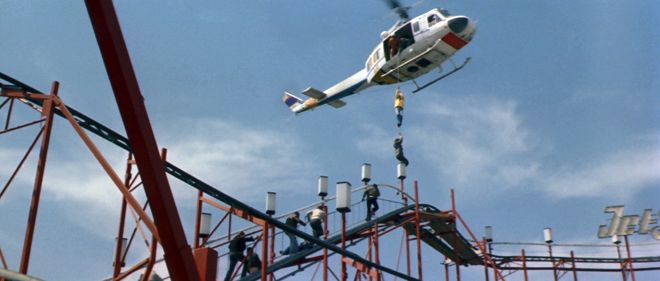 Above: The alternate hi-def master taken from a 4-perf dupe negative
Audio: Both presentations offer a choice of Italian and English LPCM mono mixes. Thankfully, neither soundtrack proved anything like as problematic as the imagery, and both have been nicely cleaned up ensuring that the (post-sync) dialogue is clear and Stelvio Cipriani's memorable electronic score gets a fresh lease of life.
Audio rating: 3.5/5
Extras: In addition to both transfers, this Blu-ray hosts plenty of extra goodies. There's a chat-track from Fangoria editor and zombie fan Chis Alexander; interviews with director Umberto Lenzi and actress Maria Rossaria Omaggio; a tribute to the film and its director from Eli Roth; an overview of the challenges faced by the restoration team (see split image above); a trailer; and alternate opening titles (under the name Attack of the Zombies) The disc also ships with a 20-page booklet.
Extras rating: 4/5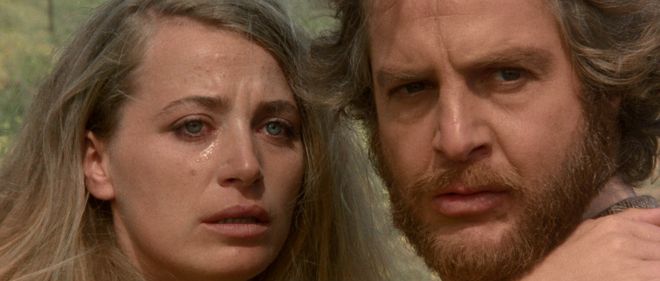 We say: A ridiculously comprehensive hi-def package for an enjoyably hokey slice of '80s Euro splatter
Nightmare City, Arrow Video, All-region BD & R0 DVD, £18 Approx
HCC VERDICT: 3.5/5