Loewe UK issues statement concerning insolvency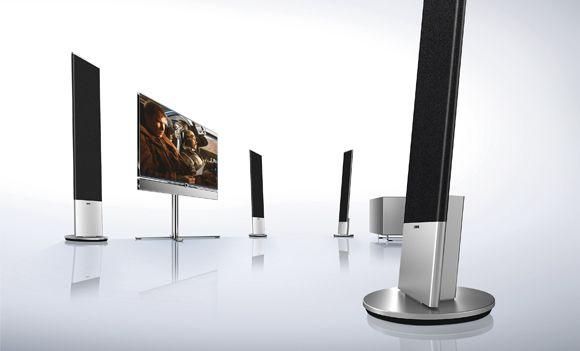 Stories saying German marque has filed for bankruptcy are 'factually incorrect'
Loewe UK has contacted us to offer further insight into this week's news that the German AV company is filing for insolvency. This it its statement:
'The business remains fully operational and the restructuring process initiated by the Executive Board continues unchanged. The company's banks and the Bavarian state government continue to support the restructuring of Loewe as a new investor is signed up.
'Loewe's ambitious new product rollout continues unabated, with exciting audio and TV launches scheduled for the fourth quarter of 2013 and into 2014. At the end of the restructuring process, Loewe is expected to emerge a leaner, fitter and stronger company, continuing to deliver exceptional TVs, standalone audio products and intelligently integrated AV solutions. With the recently agreed strategic technology partnership with state-owned Chinese company Hisense making good progress, a dramatically reduced cost base and a robust new strategy, Loewe looks set for an exciting future.
'Following the three-month period of 'Schutzschirmverfahren' – this is a form of creditor protection under German law – Loewe has moved seamlessly into a self-administration insolvency process. This is a pre-planned phase of Loewe's ongoing restructuring process, allowing further time to complete its strategic realignment and secure new investment. During this phase, and before the end of this month, Loewe expects to reach an agreement with an investor.
'This stage is known in Germany as 'Insolvenzverfahren in Eigenverwaltung' and it is important to note the differences between this Loewe Executive Board-initiated process and 'bankruptcy'. In most cases bankruptcy is imposed by a court order, and in the UK is limited to individuals. Any published stories stating that Loewe has 'filed for bankruptcy' are factually incorrect.'
Says Matthias Harsch, CEO Loewe AG: "We have a number of offers from investors, from which we will choose in the next four weeks. Loewe's business will remain fully operational and Loewe will continue to fulfil all of its obligations. This also applies particularly to warranty processing, service and uninterrupted availability of merchandise."