Kiju Yoshida: Love + Anarchism Blu-ray review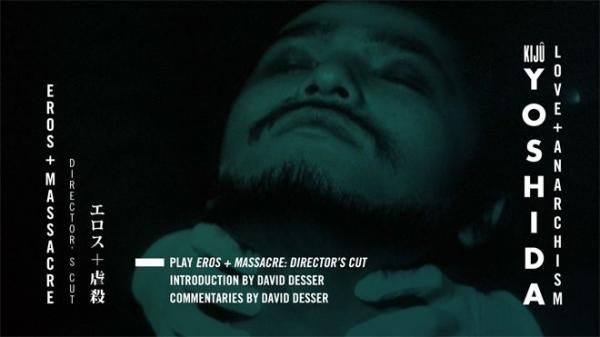 Arrow Academy schools UK film fans on one of Japan's most challenging directors
If you like your films to challenge as much as they entertain, then you'll get a kick out of this limited edition boxset collecting three thematically-linked works by one of the leading lights of Japanese 'New Wave' cinema.
Hailed as Yoshida's masterpiece, Eros + Massacre (1969) tells two parallel stories, the first based on the life of anarchist and free-love advocate Sakae Õsugi, the other following two students researching his ideals. Despite being set in two different eras of 20th Century Japan, the intertwining stories begin to inform one another as they explore the relationship between the past, present and future.
The set includes both the original 165-minute theatrical version of Eros + Massacre, plus Yoshida's subsequent 216-minute Director's Cut.
If you thought that was heavy going, you clearly haven't seen Heroic Purgatory (1970). Yoshida's most avant-garde film, it defies any neat attempt at description in its bleak, dreamlike approach to political discourse in '70s Japan.
Finally, Coup d'état (1973) sees Yoshida return to a slightly more straightforward form of storytelling for this biopic of right-wing extremist Ikki Kita, who was implicated in a failed attempt to overthrow the Japanese government in the 1930s.
Movie rating: 4/5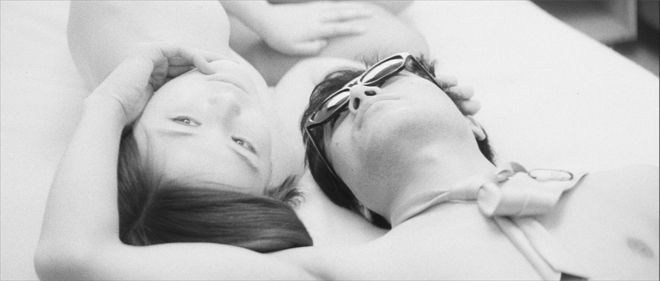 Picture: The two versions of Eros + Massacre get a disc of their own and have very different 2.35:1-framed 1080p encodes. While both have been cleaned up nicely, the theatrical cut was reportedly sourced from a film print and as such isn't quite as refined as the Director's Cut. The latter version also boasts considerably higher brightness levels that give some scenes an overexposed appearance – something Yoshida himself wanted according to those who worked on the discs.
The shorter Heroic Purgatory and Coup d'état share the same disc. Both sport a crisp and clean monochromatic appearance that's sympathetic to the filmmaker's original intentions and retain an authentic film-like appearance.
Picture rating: 4/5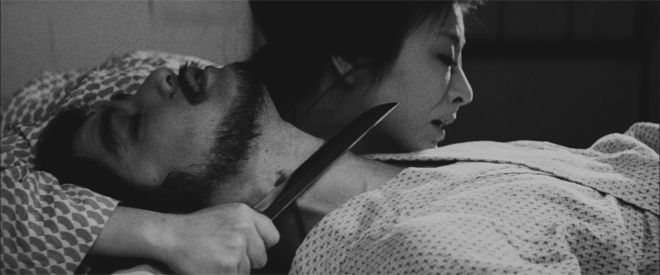 Audio: LPCM mono Japanese audio accompanies each film. Again, these have been cleaned up, with no major issues or anomalies to report.
Audio rating: 3/5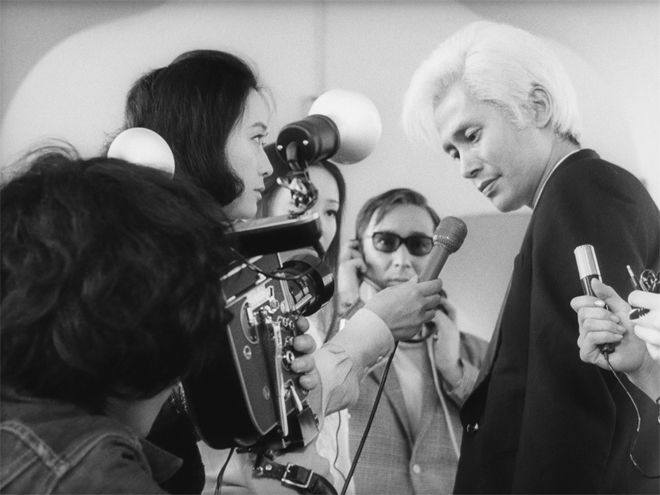 Extras: The films are accompanied by video intros and commentary from Japanese New Wave expert David Desser on selected scenes. Also included are a half-hour French documentary about Yoshida, trailers for each movie and a 76-page book containing new essays about the director.
Extras rating: 3.5/5
We say: A superb celebration of one of Japan's most challenging and thought-provoking filmmakers
Kiju Yoshida: Love + Anarchism, Arrow Academy, All-region BD, £55 approx
HCC VERDICT: 4/5